The books in the Willow Park Series are named NOBODY'S ANGEL, NOBODY'S FOOL and NOBODY'S PRINCESS—I'm guessing you're seeing a pattern here.
Despite being the last book in the series, NOBODY'S PRINCESS got its name first and provided the framework for the other two. But just what makes Tiffany Desjardins NOBODY'S PRINCESS?
On the surface, she is a princess, from her size 2 Versace dresses all the way down to her Jimmy Choos. But Tiffany gave me the chance to explore something about women that is a bit of a hobby-horse of mine. Women and our sense of self.
As women we go from being somebody's daughter, to somebody's wife, and in some case, somebody's mother. It's so easy to lose who we are in that process. In addition, society has long defined our value by the way we look. Although this is changing, traces of it still linger, and far too often well fall into the trap.
Tiffany has spent her life defined by other people. First her father, then her first husband and now, her fiancée. As a beautiful girl, she has also become valued only for what she looks like, and has shaped her entire identity around her looks. In the princess glamor and glitter, Tiffany has lost any sense of herself.
Now, I've never been so fortunate as to totter around in a pair of Jimmy Choos, drive a vintage sports car and wear designer labels every day, but I can relate to that loss of self.
Tiffany is lost when we meet her in the beginning of Nobody's Princess, and caught in a trap of her own making. In her desperate attempt to please everyone, she's managed to create a snarl for herself that threatens to bring her entire life tumbling down about her ears.
Then she meets Thomas Hunter, and they go on a roadtrip together where Tiffany gets the chance to find out who she really is. She has to rely on so much more than her designer exterior to get through the challenges presented.
I needed a hero that would be able to look past her gorgeous exterior and be more interested in the woman behind the 'princess'. I believe that there's a part of most women that looks for this. Someone who loves you despite your bedhead, lack of makeup, wrinkles and stubborn twenty pounds that you just can't shift.
Without spoiling the book entirely, she discovers that like most of us, she is neither one thing nor another, but a whole, lovely, sometimes messy, combination of all the various parts of herself.
NOBODY'S PRINCESS explores a theme that runs through all the Willow Park Romances: Find your best you, live your truth and love it for what it is.
"Sarah Hegger's voice is rich and witty and in a word, addictive."–Terri Osburn, author of the bestselling Anchor Island series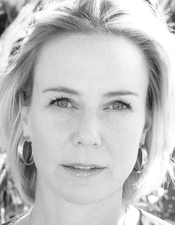 Born British and raised in South Africa, Sarah Hegger suffers from an incurable case of wanderlust. Her match? A hot Canadian engineer, whose marriage proposal she accepted six short weeks after they first met. Together they've made homes in seven different cities across three different continents (and back again once or twice). If only it made her multilingual, but the best she can manage is idiosyncratic English, fluent Afrikaans, conversant Russian, pigeon Portuguese, even worse Zulu and enough French to get herself into trouble.
Mimicking her globe trotting adventures, Sarah's career path began as a gainfully employed actress, drifted into public relations, settled a moment in advertising, and eventually took root in the fertile soil of her first love, writing. She also moonlights as a wife and mother.
She currently lives in Littleton, Colorado, with her teenage daughters, two Golden Retrievers and aforementioned husband. Part footloose buccaneer, part quixotic observer of life, Sarah's restless heart is most content when reading or writing books.
She loves to hear from readers and you can find her at any of the places below.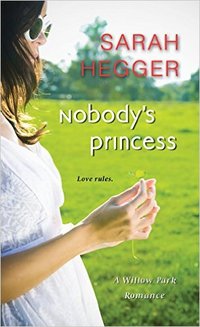 Sarah Hegger is back with another delightful Willow Park Romance, but this time the road to love might be a little bumpy
Tiffany Desjardins has a plan. Well, she had a plan, until her past and all its complications came back to haunt her. Her not-quite-ex-husband, Luke, is missing, and suddenly everyone needs to find him—including Tiffany, if she wants to marry the true man of her dreams. Then there's Thomas Hunter, Luke's brawny friend, who won't take "no road trip" for an answer—and who won't stop showing up in her daydreams
Thomas couldn't care less about Luke's personal life, but he needs to find him if he's going to make his fledgling minerals and metals company a reality. And if that means following Tiffany, who's taken off in Luke's rare Lamborghini Miura, he's more than willing—especially if there might be a chance to negotiate some of Tiffany's lovely curves. As Tiffany and Thomas speed along without a map, the only destination that seems certain is being together…