In November, I was fortunate to participate in a boxed set with ten other awesome romantic suspense authors, and feature the novella, True Navy Blue. This was the beginning of Zak and Amy's story. Once high school sweethearts, they hook up one final time before Zak goes off to the Navy to fulfill his goal of becoming a Navy SEAL.
At the end of the novella, we are left with Zak and Amy foiling a terrorist attack in San Francisco at the Ferry Plaza complex, when Amy frantically calls on Zak for support after he has just received his Trident.
The full length book just released: True Blue SEALs: Zak, takes the story further to Zak and Amy's wedding, and his first deployment on a super secret mission in the Canary Islands off the coast of North Africa, where the balance of power in the region is threatened. Zak returns home a different man than the one who left.
We have the usual cast of regulars, including Zak's LPO for SEAL Team 3, Kyle Lansdowne, Fredo, Cooper, Armando, T.J. and several of the bachelor SEALs, including Lucas, Alex and Carter, as well as wives and families. Brothers to the end. Everyone shares in the heartache and passion of Zak and Amy's love.
Here's the book trailer, performed by my world-class narrator, Mr. J.D. Hart. Oh and by the way, have you seen the Tennessee Lottery commercial lately? Yup, that's him! You can also listen to a free snippet of the audiobook on the SoundCloud.
Buy True Blue SEALs: Zak now: Amazon | Barnes & Noble | iBooks | Amazon UK | Amazon AU | Amazon CA | Amazon FR | Amazon DE
GIVEAWAY:
Do you think a Navy SEAL is ever really on vacation? One winner will receive their choice of any of my backlist of SEAL Brotherhood books in any format (including audio).
Enjoy!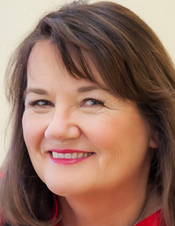 Sharon Hamilton is a NYT and USAToday bestselling author most known for her SEAL Brotherhood series.
Her Golden Vampires of Tuscany are not like any vamps you've read before, since they don't have to go to ground and can walk around in the full light of the sun.
Sharon's Guardian Angels struggle with the human charges they are sent to save, often escaping their vanilla world of Heaven for the brief human one. You won't find any of these beings in any Sunday school class.
All of Sharon's books are available on eBooks (most formats), print and Audible.
A lifelong organic gardener, Sharon lives with her husband in the Wine Country of Northern California, where most of her stories take place. When she's not writing, she's getting verra verra dirty in the mud or wandering Farmer's Markets looking for new Heirloom varieties of vegetables and flowers.
Zak and Amy are destined for each other. After successfully passing the BUD/S training, and helping to stop a San Francisco terrorist attack, Zak goes to the arena of war with the rest of his SEAL Team 3 buddies, to return a changed man.
Amy will have to negotiate the pain in her heart as she works to discover the man she loved going off to war is still the man of her dreams, and only if she can convince Zak he still is that man.