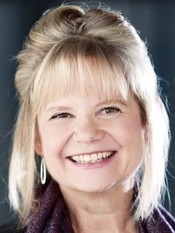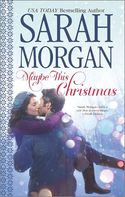 I'm so excited about the release of MAYBE THIS CHRISTMAS, the latest book in my O'Neil Brothers series (each story stands alone so don't worry if you haven't read the other two). The hero, Tyler O'Neil, is the bad boy of the three brothers. He's a medal winning ski racer and was one of the best in the world until an accident brought an abrupt end to his career. He's also a single dad and now he's back in the mountains where he grew up, helping to run the family business, Snow Crystal Resort, while raising his teenage daughter.
Tyler's fearless, adventurous nature makes him one of the sexiest heroes I've written. As well as having nerves of steel, he's supremely fit, confident and a natural athlete. All that powerful thigh muscle, developed from skiing near vertical slopes at speeds of up to 90 miles and hour, means his jeans regularly have to be reinforced along the seams.
My heroine Brenna has been friends with him since childhood and is one of the few people who can keep up with him on the slopes. She's been in love with him her whole life and is all too aware of Tyler's physical attributes. In this scene she is watching a recording of him skiing with his daughter, Jess. While Jess is analyzing her dad's ski technique, Brenna is eyeing all that turbo charged testosterone.
"You've had it on pause for about five minutes." Jess took the remote from her hand. "What are you looking at?"

She was looking at him. At the determination in that jaw. At the ski suit molded to every contour of his hard, powerful body.

"Look at his position," Brenna croaked, "look at the balance, look at the line he took and how close he is to the gate." Look at those shoulders, those thighs, the look of fierce concentration on that insanely handsome face.

And look at me make a complete fool of myself.
Poor Brenna could be forgiven for finding it hard to concentrate on Tyler's technique on the slopes when she's watching him. Unlike football players, skiers don't wear protective padding. The ski suit is designed to be aerodynamic and reduce drag at high speeds. It's sleek and close fitting, which means that every dip and curve of hard, honed muscle is visible to the spectator.
Brenna has plenty of opportunity to study those muscles up close when a sudden flurry of snow attracts hoards of winter visitors to Snow Crystal and she's forced to vacate her lodge and move in with Tyler. Instead of keeping that body safely tucked away beneath an all weather jacket, he's lounging round the house in sweats and a T-shirt and stripped to the waist while chopping wood. All that half naked interplay generates enough heat between them to melt all the snow in Vermont and tests Tyler's determination not to cross the line between friends and lovers.
I love this couple so much and giving them the ending they deserve was so much fun. I hope reading about them heats up your winter!
Sarah
xxx
About MAYBE THIS CHRISTMAS
This winter, ex-skiing champion, reformed heartbreaker and single dad Tyler O'Neil has only one mission—making sure his daughter, Jess, has the best Christmas ever. The fact that his best friend, Brenna, is also temporarily moving into his chalet at the overbooked Snow Crystal resort is a delicious distraction he's simply going to have to ignore. Theirs is the one relationship he's never ruined, and he's not about to start now.
Ski pro Brenna Daniels knows all about the perils of unrequited love—she's been in love with Tyler for years. But living with him is absolute torture… How can she concentrate on being his friend when he's sleeping in the room next door? Then when Tyler kisses Brenna, suddenly the relationship she's always dreamed of feels so close she could almost touch it. Could this be the Christmas her dreams of a happy-ever-after finally come true?
About Sarah Morgan
USA Today bestselling author Sarah Morgan writes hot, happy contemporary romance. Her trademark humour and sensuality have gained her fans across the globe and two RITA® Awards from the Romance Writers of America. Sarah lives near London with her family.