Welcome back to Fresh Fiction, Sarah! Can you tell us a little bit about your latest release, A WEDDING IN DECEMBER?
Thank you for inviting me back! Great to be here. A Wedding in December is the story of the White family, who come together in beautiful snowy Aspen, Colorado, to celebrate the wedding of youngest daughter Rosie.  On the surface it's about the wedding (although whether or not the wedding actually happens, I'm not saying! No spoilers here for people who haven't read the book), but really, it's a family drama and also three romances in one book because as well as the bride-to-be Rosie, we follow her sister Katie, and her mother, Maggie. Maggie is very much the anchor of this story, which explores how the relationship between the different family members changes over time. It's a fun, festive holiday story with plenty of drama.
What a wonderful family romp to read this time of year! What inspired the White family and their various predicaments?
During the holidays, families are often thrown together in a confined space with individuals they might not see too much of for the rest of the year. That's a recipe for drama! And there's nothing I enjoy more than writing festive, family drama. With A Wedding in December, I wanted the family to be out of their comfort zone, and also in a winter wonderland because who doesn't want that for the holidays? Although with some books I can pinpoint exactly how they came about, this particular book evolved from the character of Maggie. I loved the idea of focusing on a woman who is at a crossroads in her life. It was fun to see which direction she would take next, and although she is the mother of the bride-to-be, Maggie has one of the strongest romance threads in the book. I loved writing her character. I ached for her at times, but she also made me laugh. I hope readers love her too.
There's something positively enchanting about a wedding during the Christmas season. Is writing a wedding and everything going on with them difficult or just plain fun?
It's all fun! I got to enjoy all the planning and excitement, with none of the actual stress! And no doubt planning a wedding can be stressful, but writing a wedding is different and it gives opportunities to explore various emotions on so many different levels, and also various relationships. As well as romance in this book, there is the relationship between mother and daughter, daughter and sister, and sister and sister.  And, of course, the wedding theme allowed me to have an extra level of winter sparkle and magic!               
Gathering the family all together during the winter holidays always starts out well, but often things can go awry. How do the Whites deal with being in such close proximity under such crazy and unexpected circumstances?
Each family member arrives in Aspen, where the wedding is planned to take place, with a different agenda. Maggie, the mother, is determined not to spoil her daughter's big day, and so is hiding the fact that she and the bride's father are now separated and planning to divorce. Hiding such a big secret leads to a great deal of tension and some funny moments. The bride's sister arrives intention to stop the wedding. The bride herself is having second thoughts. Everyone is thinking things they're not saying (which happens a lot in families!), so there is misunderstanding, tension, humor, but ultimately warmth because these people love each other.             
What are some of your own family traditions during Christmas?
My favorite has to be getting the Christmas tree. We go to the forest and choose one and there's always a fight over how big it should be (naturally I win, and we have the biggest one possible). And then we take it home and trim the tree with all the decorations we've accumulated over the years. And I love the fact that each of those decorations has a memory attached. Some were made by my children when they were young, some we picked up on travels, so they're a reminder of fun times and interesting places. Our tree almost tells our family history! And I love the way it looks and smells. The moment we switch on the lights, the whole house feels festive.     
What can readers expect from you next?
I've just this week turned in Family for Beginners, which will be out in May 2020. It's a warm-hearted story about a woman who falls in love with a widower who has two young daughters. It explores how she finds her place in their lives and like all my books, it has romance, but also looks at aspects of friendship and family. I enjoyed writing it so much, and it's set partly in New York, but also in The Lake District which is one of my favorite places in the UK. Readers who have read my Harlequin Medical Romances will remember that I've set many books there in the past, but this is the first time I've done it with a standalone novel. I hope they love it! And now that book is in the hands of my publisher, I'm starting my Christmas book for 2020, which I'm super excited about!                    
Rapid Fire Random Questions
Dragons or unicorns: Dragons!
Five people you'd invite to your book club (dead, alive, fictional, etc.!): I'd invite my auto-buy authors – see below!
Some of your auto-buy authors: Jill Shalvis, RaeAnne Thayne, Nicola Cornick, Nora Roberts and Lisa Kleypas.
Favorite flower: Gerbera
Random interesting fact you like to tell people:  I trained as a nurse and used to work in the ER – an experience that I still write about in my books!
Hobbies you have (aside from reading and writing): Photography, hiking, mountain biking.
Dream vacation: A month long road trip to the Highlands of Scotland with my husband.
Sweet or salty snacks: Both. Together is fine!
You have a totally free afternoon – no deadlines, no obligations, no Twitter notifications!  What do you do?: Catch up with friends, go for a long walk or read!
—
COMMENT TO WIN: Tell us your favorite part about the holiday season in the comments below and enter for a chance to win one of two copies of A WEDDING IN DECEMBER by Sarah Morgan! 
—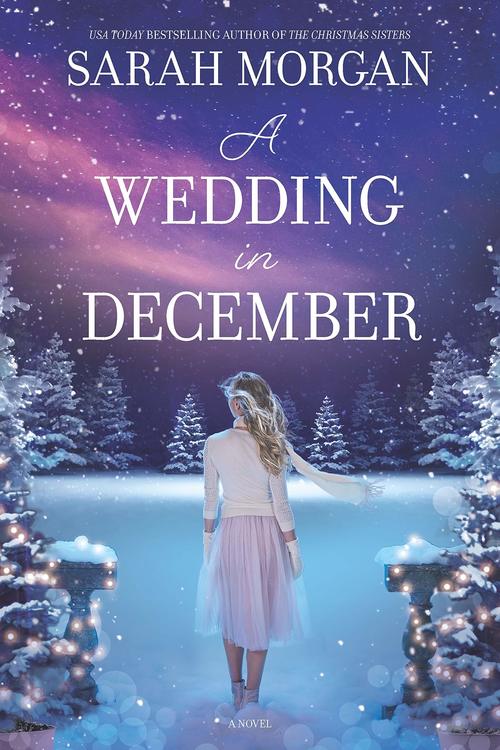 This funny, charming and heartwarming new Christmas novel is USA TODAY bestselling author Sarah Morgan at her festive best!
This funny, charming and heartwarming new Christmas novel is USA TODAY bestselling author Sarah Morgan at her festive best!
In the snowy perfection of Aspen, the White family gathers for youngest daughter Rosie's whirlwind Christmas wedding. First to arrive are the bride's parents, Maggie and Nick. Their daughter's marriage is a milestone they are determined to celebrate wholeheartedly, but they are hiding a huge secret of their own: they are on the brink of divorce. After living apart for the last six months, the last thing they need is to be trapped together in an irresistibly romantic winter wonderland.
Rosie's older sister, Katie, is also dreading the wedding. Worried that impulsive, sweet-hearted Rosie is making a mistake, Katie is determined to save her sister from herself! If only the irritatingly good-looking best man, Jordan, would stop interfering with her plans…
Bride-to-be Rosie loves her fiancé but is having serious second thoughts. Except everyone has arrived—how can she tell them she's not sure? As the big day gets closer, and emotions run even higher, this is one White family Christmas none of them will ever forget!
Romance Contemporary | Holiday [HQN, On Sale: September 24, 2019, Trade Size / e-Book, ISBN: 9781335147271 / eISBN: 9781488054297]

Romance, family, Christmas, and, oh, the drama!

A lighthearted novel full of Christmas cheer by fan favorite Sarah Morgan!

Will she end up married by Christmas day?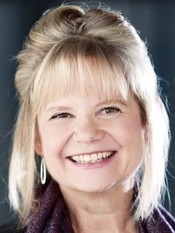 Sunday Times and USA Today bestselling author Sarah Morgan writes contemporary romance and women's fiction, and her trademark humour and warmth have gained her fans across the globe. Described as 'a magician with words' by RT Book Reviews, she has sold over 16 million copies of her books. She has been nominated five times for the prestigious RITA© Award from the Romance Writers of America and won the award three times; in 2012 for her book 'Doukakis's Apprentice', 2013 for 'A Night of No Return', and 2017 for 'Miracle on 5th Avenue'. She also won the RT Reviewers' Choice Award in 2012 and has made numerous appearances in their 'Top Pick' slot.
As a child Sarah dreamed of being a writer and although she took a few interesting detours along the way, she is now living that dream.
Sarah lives near London with her husband and children, and when she isn't reading or writing she loves being outdoors, preferably on vacation so she can forget the house needs tidying.