1–What is the title of your latest release?
ENJOY THE VIEW, a Moose Springs, Alaska romcom.
2–What is it about?
ENJOY THE VIEW is my mountain climbing romcom set near the fictional town of Moose Springs, Alaska. Former actress River Lane and mountaineer Easton Lockett team up to climb the local behemoth Mount Veil to make a documentary, and they end up finding more than just danger and adventure on the mountaintop. But when bad weather strikes, it'll take all of Easton's skill to get everyone down safely. . .and to convince River to stay in his arms for good.
3–What do you love about the setting of your book? 
I'm obsessed with mountains and I love Alaska, so this was such a fun setting to write a story in.
4–How did your heroine surprise you? 
I was surprised at how much enthusiasm River brought to the page. I knew going in that she was determined, but I was surprised when she ended up bringing so much sunshine and cheerfulness.
5–Why will readers love your hero? 
Easton is such a sweet cinnamon roll of a hero behind the gruff mountain man exterior. He excels at protecting his clients as they climb dangerous mountains.  
6–What was one of your biggest challenges while writing this book (spoiler-free, of course!)? 
We moved a lot of times while writing this series, so my biggest challenge was finding a consistent writing schedule. But the book itself was super fun to write!
7–Do you look forward to or do you dread the revision process? 
I definitely enjoy drafting more than editing. I don't dread it though, because I like having chances to polish a story and make it better.
8–What's your favorite snack to have on hand while writing? 
String cheese is my go-to writing snack.
9–Where would you go for an ideal writer's retreat? 
My favorite writing retreat would be in a cabin by a lake or in the mountains. I'd also love to write by the ocean. 
10–What's the best piece of writing advice you've received? 
Cut yourself some slack. Writers tend to be perfectionists and are exceptionally hard on themselves when it comes to how much they write, how fast they write, how good they write, or if readers will like what they've written. It's okay to be the writer you are, so cut yourself some slack. 🙂
11–Who is the fictional character you want to hand out with the most? (anyone in literature!)
I'd love to hang out with Elizabeth Bennet from Pride and Prejudice!
12–What's one of your earliest book memories? 
I remember devouring the Dark Is Rising series by Susan Cooper. I loved those books as a kid. I really need to go back and reread them! 
13–If you had to write in a different genre, what would it be and why? 
I'd love to write fantasy or paranormal romance.  
14–What song will automatically put you in a good mood? 
Dancing With Myself by Billy Idol or Modern Love by David Bowie 
15–What is your favorite way to practice self-care?
Binging a favorite show on Hulu and taking hikes out in nature always help me relax. 
16–What can you eat and never get sick of? 
Lol. I'm kind of a cookie person. So definitely cookies.  
17–Will you share a favorite, recent-ish book you recommend? 
I'm reading ARCTIC FURY by Greer Macallister, and I'm really enjoying it so far.
18–Do you have any hobbies? 
Hiking, riding motorcycles, and cooking 
19–Are you an early bird or a night owl?
I'm kind of in-between. I'd rather sleep in, but I'm most productive in the early morning.
20–What can readers expect from you next? 
I can't say quite yet, but I hope to be able to share soon!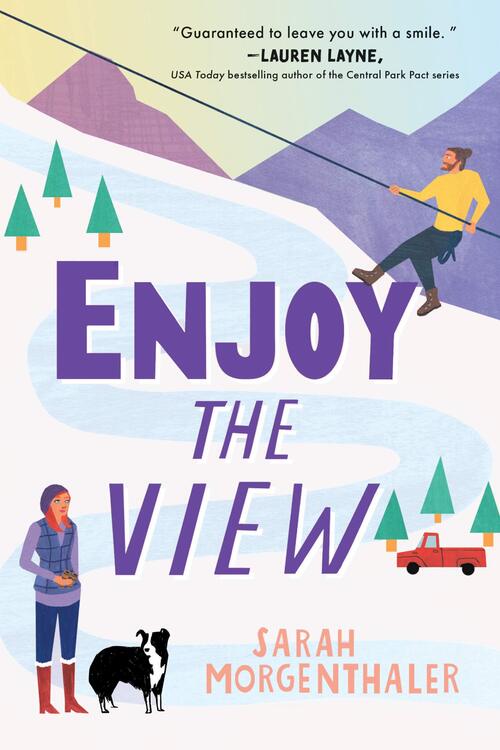 A grouchy mountaineer, a Hollywood starlet
And miles of untamed wilderness…
What could possibly go wrong?
Former Hollywood darling River Lane's acting career is tanking fast. Determined to start fresh behind the camera, she agrees to film a documentary about the picturesque small town of Moose Springs, Alaska. The assignment should have been easy, but the quirky locals want nothing to do with River. Well, too bad: River's going to make this film and prove herself, no matter what it takes.
Or what (literal) mountain she has to climb.
Easton Lockett may be a gentle giant, but he knows a thing or two about survival. If he can keep everyone in line, he should be able to get River and her crew up and down Mount Veil in one piece. Turns out that's a big if. The wildlife's wilder than usual, the camera crew's determined to wander off a cliff, and the gorgeous actress is fearless. Falling for River only makes Easton's job tougher, but there's only so long he can hold out against her brilliant smile. When bad weather strikes, putting everyone at risk, it'll take all of Easton's skill to get them back home safely…and convince River she should stay in his arms for good.
Romance Contemporary | Romance Comedy [Sourcebooks Casablanca, On Sale: January 19, 2021, Trade Size / e-Book, ISBN: 9781728226316 / eISBN: 9781728226316]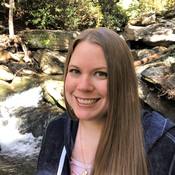 Geologist and lifelong science nerd, Sarah Morgenthaler is a passionate supporter of chocolate chip cookies, geeking out over rocks, and playing with her rescue pit bull, Sammy. When not writing romantic comedy and contemporary romance set in far-off places, Sarah can be found travelling with her husband, hiking national parks, and enjoying her own happily ever after. Sarah is a two-time Golden Heart Finalist and winner of the NOLA STARS Suzannah award.