Jen: What inspired you to write HADLEY AND GRACE? 
Suzanne: The idea for HADLEY AND GRACE came from my enduring love for the movie Thelma and Louise. I wanted to write the same sort of exciting road-trip adventure that also had an underlying theme of self-discovery and empowerment. As it turned out, I couldn't actually tell the story as it was originally conceived by the talented Callie Khouri. Fortunately for us, times have changed and we've come a long way from gawking truck drivers, bar-swine rapists, and patronizing do-gooder cops as typical male stereotypes. So while the plot is similar–two women on the run who become accidental outlaws–the story is very different. 
What causes Hadley to flee from her home with her two kids? 
Hadley is in an abusive marriage, and her husband is cunning and controlling. The opportunity she's been waiting for comes along, and she seizes it.
What is going on in Grace's life that makes her yearn for a fresh start? 
Grace's husband has a gambling problem, and when he loses their rent money, Grace realizes the only hope she has for her and her infant son is to try and make a fresh start. 
What draws Hadley and Grace together in a race towards freedom? 
It is accidental. They both happen to be in the same place to steal from the same man at the same time (Hadley's husband, Grace's boss). Things spiral out of control quickly, and they end up relying on each other. 
What's the best way for readers to stay connected with you? 
Readers can reach me on Facebook: SuzanneRedfearnAuthor, Instagram: @suzanneredfearn, or they can email me: Suzanne@SuzanneRedfearn.com  
Are you currently at work on your next novel? If so, we'd love a sneak peek! 
I am actually writing a story that features Chloe and Mo from IN AN INSTANT as young adults. It is an exploration of standing up for justice even when it requires stepping outside the laws of society to do so. I'm very excited about it. 
Thank you for taking time to stop by and chat with our readers. Best of luck with your new release! 
Thank you, Jen. This was fun.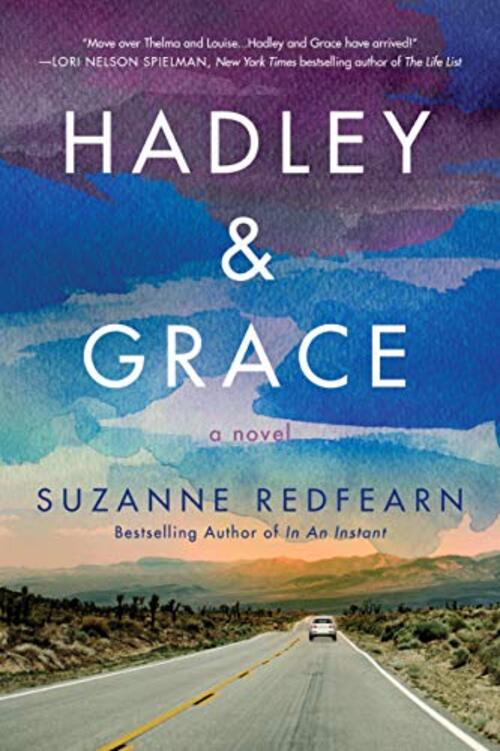 The author of In an Instant delivers a heart-pounding and emotional roller-coaster ride of self-discovery in the tradition of Thelma and Louise.
Needing to escape her abusive marriage, Hadley flees with her two kids, knowing it might be her only chance. A woman who can't even kill a spider, Hadley soon finds herself pushed to the limits as she fights to protect her family.
Grace, new mother of baby Miles, desperately wants to put her rough past behind her for good, but she finds it impossible when her path crosses with Hadley's, and her quest for a new start quickly spirals out of control and turns into a terrifying flight for survival.
Stronger together than apart, the two find their fates inextricably entwined, and as the danger closes in, each must decide how much she is willing to risk for the other.
A powerful story of self-discovery, Hadley and Grace is the heart-racing tale of two women facing insurmountable odds, racing to stay one step ahead of the trouble that is chasing them, and discovering new kinds of love and family along the way.
Women's Fiction Contemporary [Lake Union Publishing, On Sale: January 19, 2021, Trade Size / e-Book, ISBN: 9781542014380 / eISBN: 9781542014380]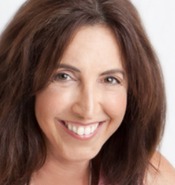 Suzanne Redfearn is the award-winning author of four novels: Hush Little Baby, No Ordinary Life, In an Instant, and Hadley & Grace. In addition to being an author, she's also an architect specializing in residential and commercial design. She lives in Laguna Beach, California, where she and her husband own two restaurants: Lumberyard and Slice Pizza and Beer.
***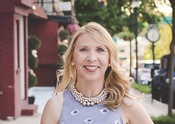 Jennifer Vido is best known for her nationally syndicated Jen's Jewels author interview column. A savvy book blogger she dishes the scoop on the latest happenings in the publishing business. As a national spokesperson for the Arthritis Foundation, she has been featured by Lifetime Television, Redbook, Health Monitor, The New York Times, The Baltimore Sun, Healthguru.com, and Arthritis Today. She is the author of the Piper O'Donnell Mystery series. Currently, she lives in the Baltimore area with her husband and two sons.