Instead of trying to find your perfect match in a dating app, we bring you the "Author-Reader Match" where we introduce you to authors as a reader you may fall in love with. It's our great pleasure to present Sarah Morgenthaler!
Writes:
My debut is THE TOURIST ATTRACTION, the first in a series of sweet romantic comedies set in the small, quirky Alaskan town of Moose Springs. Where the moose run amuck and the locals are just trying to survive the tourist season.
About:
I'm a cheerful geologist turned romcom author seeking enthusiastic readers for an armchair vacation to the beautiful Alaskan mountains. Outdoor lovers a bonus! If you enjoy too many Instagram pics of my dog Sam and a Twitter-obsessed author who always forgets to post on Facebook, you're the reader for me! I'll provide the book, you provide the hot cocoa.
What I'm looking for in my ideal reader match:
Must love adorkable heroines on the vacation of a lifetime
Must love perpetually grumpy diner owners with cute dogs
Must love blind border collies wearing pajamas
Must love small-town characters with big personalities
Must love sweet romances with lots of laughs
Most of all, must love moose!
What to expect if we're compatible:
Fun flirty dialogue
Sweet, slow-burn romances
Exciting locations with gorgeous scenery
A guaranteed happily ever after!
—
Tune in this Thursday, May 7th, at 7pm CT, for the virtual launch party of THE TOURIST ATTRACTION! Sarah Morgenthaler and a fabulous panel of romcom authors will be chatting, and the whole thing will be streamed LIVE on YouTube; bit.ly/CasaBookTube. Hope to see you there!
—
Moose Springs, Alaska #1
"Fresh, fun and romantic." —SARAH MORGAN, USA Today bestselling author of A Wedding in December
He had a strict "no tourists" policy. . .
Until she broke all of his rules.
When Graham Barnett named his diner The Tourist Trap, he meant it as a joke. Now he's stuck slinging reindeer dogs to an endless parade of resort visitors who couldn't interest him less. Not even the sweet, enthusiastic tourist in the corner who blushes every time he looks her way. . .
Two weeks in Alaska isn't just the top item on Zoey Caldwell's bucket list. It's the whole bucket. One look at the mountain town of Moose Springs and she's smitten. But when an act of kindness brings Zoey into Graham's world, she may just find there's more to the grumpy local than meets the eye. . . and more to love in Moose Springs than just the Alaskan wilderness.
Readers are falling in love with The Tourist Attraction:
"Utterly charming–a delightful debut." —LAUREN LAYNE, New York Times bestselling author of the Central Park Pact series
"An enchanting romcom debut! I loved it." —TERI WILSON, award-winning author of The Accidental Beauty Queen
"After reading Sarah Morgenthaler's darling debut, I wanted to hop a plane to Alaska and find my own grumpy cinnamon roll hero!" —MELONIE JOHNSON, award-winning author of Smitten by the Brit
"Prediction: Readers will stampede to Alaska looking for The Tourist Trap and their own Graham after they read the first chapter of The Tourist Attraction. Sarah Morgenthaler's Alaska is so vivid and amusing that it really should be a real place in the world!" —SARINA BOWEN, USA Today bestselling author of the True North series
Romance Contemporary [Sourcebooks Casablanca, On Sale: May 5, 2020, Trade Size / e-Book, ISBN: 9781728210483 / eISBN: 9781492693116]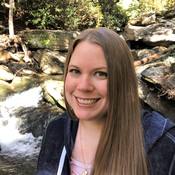 Geologist and lifelong science nerd, Sarah Morgenthaler is a passionate supporter of chocolate chip cookies, geeking out over rocks, and playing with her rescue pitbull, Sammy. When not writing romantic comedy and contemporary romance set in far-off places, Sarah can be found traveling with her husband, hiking national parks, and enjoying her own happily ever after. Sarah is a two-time Golden Heart Finalist and winner of the NOLA STARS Suzannah award.