England fascinates us and D-day is one of the most pivotal days in modern history, so I enjoyed exploring both for THE SEA BEFORE US, book 1 in the Sunrise at Normandy series. Here are some interesting facts I learned while researching this story.
In March 1942, the BBC held a photography contest, asking people to send in their favorite pictures of the French coast. Thirty thousand "snaps" were sent the next day, and soon a million snapshots, postcards, and tourist maps were collected. The BBC was secretly working with the Royal Navy, and those souvenir pictures were combined with reconnaissance photos and intelligence from the French resistance and from Allied commando raids to produce maps of Normandy for D-day! Clever, huh? In THE SEA BEFORE US, my heroine, "Wren" Second Officer Dorothy Fairfax helps sort and analyze this material. Since her family took holidays at Vierville-sur-Mer—on what will become Omaha Beach—she has a personal interest in her duties.
The "Little Blitz" in early 1944 has been overshadowed in history by the Blitz (1940-41) and the V-1 and V-2 attacks on London that started in late 1944. From January 21 to April 18, 1944, the Luftwaffe sent its bombers back to London in retaliation for heavy Allied bombing of German cities. About 1,500 Londoners were killed, a rude jolt to a war-weary nation. But the Luftwaffe lost two-thirds of the bombers available on the Western Front, crippling the force on the eve of D-day. Since Dorothy and her father suffered heavily in the Blitz, the Little Blitz rattles them deeply.
A little-known manor house in Hampshire played a gigantic role on D-day. Southwick House in Hampshire served as Allied Naval Expeditionary Force Headquarters for the invasion, and both Gen. Dwight Eisenhower and Gen. Sir Bernard Montgomery set up headquarters in trailers (caravans to the British) on the grounds. In the library of Southwick House, Eisenhower heard a slightly favorable weather report by RAF Meteorologist Group Captain James Stagg—conflicting with the storm howling outside—and made the critical decision to launch the invasion on June 6, 1944. I was honored to visit Southwick House, where my heroine Dorothy is stationed, and to eat lunch at The Golden Lion in Southwick, where Ike and Monty once dined!
When most of us think of D-day, we think of GIs and Tommies storming the beaches—with good reason! But did you know more sailors participated on D-day than soldiers? Warships, minesweepers, transport ships, landing craft, and cargo ships—and many other types of ships—were vital to the invasion. In THE SEA BEFORE US, the hero, American naval officer Lt. Wyatt Paxton helps make naval bombardment plans for D-day—and then serves at sea on that fateful day.
THE SEA BEFORE US was inspired by the story of the American destroyers off Omaha Beach. Most of the American tanks were lost in the first landings, leaving the GIs without artillery support. The soldiers were supposed to call in gunfire from the warships, but most of the radios—and the radio operators—were also lost. The captains of US Destroyer Squadron 18 observed the dire situation on Omaha and went into action. Heedless of the dangers of mines and artillery and grounding, these ships charged within eight hundred yards of the beach and knocked out gun batteries and strongpoints. Of course, I had to place Wyatt on board one of these gutsy ships!
Which of these facts are familiar to you, and which are new?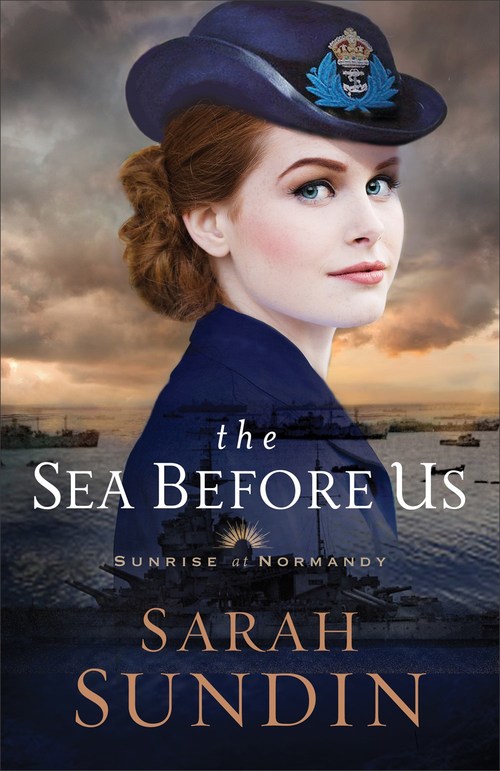 As D-Day approaches, American naval officer Lt. Wyatt Paxton is teamed up with Dorothy Fairfax, a British officer. Once they piece together family and reconnaissance photos to map Normandy, will Wyatt's bombardment plans destroy what Dorothy loves most?
In 1944, American naval officer Lt. Wyatt Paxton arrives in London to prepare for the Allied invasion of France. He works closely with Dorothy Fairfax, a "Wren" in the Women's Royal Naval Service, who pieces together reconnaissance photographs with thousands of holiday snapshots of France—including those of her family's summer home—in order to create accurate maps of Normandy. Maps that Wyatt turns into naval bombardment plans for D-day.
As the two spend concentrated time together in the pressure cooker of war, their deepening friendship threatens to turn into something more. But both of them have too much to lose to give in to love . . .
Inspirational Romance | Romance Suspense | Romance Historical [Revell, On Sale: February 6, 2018, Paperback / e-Book, ISBN: 9780800727970 / eISBN: 9781493412587]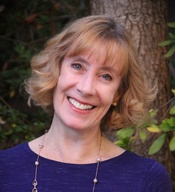 Sarah Sundin enjoys writing about the adventure and romance of the World War II era. She is the author of ten historical novels, including THE SEA BEFORE US. Her novels When Tides Turn and Through Waters Deep were named to Booklist's "101 Best Romance Novels of the Last 10 Years," and Through Waters Deep was a finalist for the 2016 Carol Award and won the INSPY Award. A mother of three, Sarah lives in California, works on-call as a hospital pharmacist, and teaches Sunday school. She also enjoys speaking for church, community, and writers' groups.