Every year I put together a list of books I'm already fangirling over before they even release. We all have those insta-buy authors, and I'm no exception. I've put together my top five books that I'm beside myself with anticipation waiting for!
Sarah MacLean's Wicked and the Wallflower – THE DAY OF THE DUCHESS was my favorite read of 2017, and getting Felicity's story is enough to have me jumping up and down with glee. And that COVER! June cannot come around soon enough!
Lisa Gardner's Look for Me – Lisa Gardner is an author I've been reading since I was in junior high. Her book The Perfect Husband has stayed with me through the years and I reread on a semi-regular basis (and, for real, I'll never look at my closet the same way after that book). I'm really excited for her to delve back in D.D. Warren's life with this one!
Jacqueline Carey's Starless – This is another author I've been reading for over a decade. Her Kushiel's Legacy series was phenomenal, and everything she's done since has that same epic quality that's so very relatable despite the truly outstanding adventures some of the characters go on. And in the center of most is a romance of some sort, which you KNOW I'm here for.
Anne Bishop's Lake Silence – The world she's created with the Otherworld series is so compelling. It's part paranormal, part alternate future/history and I'm really excited to branch out beyond the initial set of characters we've got to know and see a different side of the world as a result. And, to be honest, I didn't even read the blurb when I one-clicked this one haha.
Sally Thorne's 99 Percent Mine – I didn't read THE HATING GAME until the beginning of 2017, but I devoured it in a single day and instantly wanted to go back to the beginning and start reading it again. It's got heart and made me laugh out loud and the heroine is so freaking relatable that I just want to sit down over drinks with her. I loved that book so much, Sally Thorne became an insta-buy author for me and I've been eagerly stalking watching Amazon for when her next book went up for pre-order.
So there you have it! My To-Be-Read list is significantly longer than these five with books I'm looking forward to this year, but these five top out my anticipation levels and make me fangirl squee in a way that would be embarrassing if I wasn't so freaking excited.
What books are you looking forward to this year?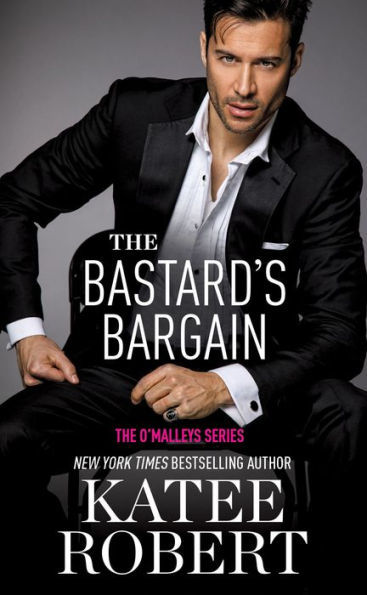 Married to the enemy
When Keira O'Malley was a child, she used to picture her perfect wedding. The flowers. The dress. Her husband. But nothing could have prepared her for saying "I do" to Dmitri Romanov-cold, domineering, and always one step ahead of everyone else in the ever-shifting power plays of New York City. She agreed to his bargain to secure peace for her family, and she may want the bastard more than she'd ever admit, but she'll be damned if she'll make this marriage easy for him.
Dmitri knows better than to underestimate Keira for one second. Molten desire smolders between them, a dangerous addiction neither can resist. But his enemies are already on the move, and he needs every ounce of his legendary focus and control to keep them alive. Keira could just be his secret weapon-if she doesn't bring him to his knees first.
Romance Contemporary [Forever, On Sale: February 6, 2018, Mass Market Paperback / e-Book, ISBN: 9781538728048 / eISBN: 9781538728048]

Mission accomplished: THE BASTARD'S BARGAIN is everything I wished for!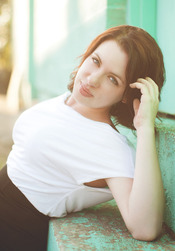 Katee Robert learned to tell stories at her Grandpa's knee. Her favorites then were the rather
epic adventures of The Three Bears, but at age twelve she discovered romance novels and
never looked back. Now living in Eastern Washington, she spends her time–in between ogling
men and planning for the inevitable zombie apocalypse–writing speculative romance novels.