On January 20, 2018 all across the country Women marched together. They marched in solidarity, to say we will no longer sit quietly. We will be heard. We matter.Girls need to learn early on they are important, that their voices and stories matter.
This is why we need strong female characters in YA.
And not just YA, but also in adult, middle grade, chapter books, early readers, and picture books. Nowhere in the definition of female does it say that we are somehow inferior to men.
Young girls (and even not so young girls) need role models, figures they can look up to and strive to be. But they also need characters they can see themselves in. That's why when I started writing Road to Eugenica, and thinking about Drea's story, I knew I wanted her to have a coming of age character arc. It was important to me that teen girls could see themselves in Drea.
All forms of media need more representation of girls seeing themselves doing things for themselves. Not just being the damsel in distress, waiting for the prince to ride in and save her. And if she does decide to choose a prince, may that person be someone who treats her right, and is supportive of her goals. Girls need to be the main characters of their own stories, leading the charge, fighting the bad guy, solving the mystery, because females of any age CAN do all of these things.
With strong female characters in YA, a spotlight is being shone on women as leaders, as courageous and strong, and just as capable as anyone else.
Eugenica Chronicles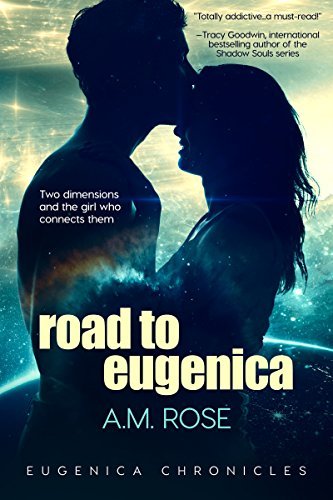 Yesterday, Drea Smith couldn't do anything spectacular—even walking and texting at the same time was a challenge. But today, she suddenly has more answers than Google, can speak and understand numerous languages, and she can fight. Like a boss.
Seriously cool.
Drea has no idea where her encyclopedic knowledge has come from, but she'll take it when she discovers someone out there knows her secret and wants her badly. And that they've been searching for her since she was born.
Since she was created.
With the help of her best friend Dylan, who just wants to keep her safe, and Maddox, a mysterious new boy who is prepared to get her answers, Drea will have to push her new skills to their limit as she uncovers nothing is quite what it seems.
As she
uncovers…Eugenica.
Young Adult Science Fiction [Entangled Teen, On Sale: February 5, 2018, Paperback / e-Book, ISBN: 9781682814710 / eISBN: 9781640633988]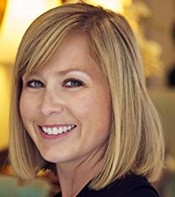 A.M. Rose is the writer of young adult novels of all genres as long as they have a hint of romance, the drinker of too much coffee (with way too much coconut creamer), and lover of all carbohydrates.
Currently, she lives in Houston, TX with her three boys (yes, her husband is in that count) and three cats. When she isn't writing about swoony boys or ways for her MC to get into trouble, she is an avid reader, critiquer, (is that even a word?) and trampoline enthusiast.
A.M. Rose is a graduate from San Diego State University with a BA in Communication and a minor in underwater basket weaving. (Okay, maybe not the basket weaving part.)