Welcome back to Fresh Fiction! Can you tell us about your new End of the Line series, and the first book, The Friend Zone?
I got inspired to write the "End of the Line" series after seeing the Netflix documentary Last Chance U. I loved the idea of a junior college that gave Division 1 football players a second chance at the NFL or to play for a Division 1 school again after they'd screwed up their scholarships. I chose football because while my family is not a typical sports family (my husband doesn't watch at all), my oldest son played football all four years of high school and I've always enjoyed watching the game. Plus, isn't there something just inherently appealing about football players?
THE FRIEND ZONE is a story about Logan Hunt, a disgraced football player being given a second chance to play and graduate from college, which he is determined to do. His new coach has a lot of rules he expects his players to follow, including no dating. Jess is Logan's math tutor and off limits, especially since she's the coach's daughter. They decide to stay just friends and try to fight off their growing attraction to one another. He's the perfect guy to start off this series because he's someone who has overcome a lot and exemplifies what EOL means for the players—the chance to start over.
Jess is, first and foremost, a math genius – I loved this about her! She also has her walls up, for very good reasons. Talk a little bit about creating Jess, and what are some of your favorite things about her? 
I love that Jess is a survivor who uses humor to cover up some of her pain (probably because I can relate to that!). I love that she's smart, and that at heart she's such a good person because that's what prevents her from moving forward with Logan. She refuses to be responsible for him losing his dreams. I had an idea of who Logan would be, but Jess was the first character that was fully formed in this story. I knew she'd have to be awesome and formidable and that Logan was going to have to work hard to get her!
Logan is given a second chance after a big mistake at his college in Texas. How does this second chance change Logan? 
It's everything to him. The first chapter of this story was changed—it actually began with Logan being on the job, working construction and how unhappy and miserable he is. Then Coach shows up, offering Logan a second chance at his dreams and he accepts. He is willing to do whatever it takes, no matter how strange it might seem to him, in order to get his degree and have a life better than the one he knew growing up. 

High school is always treated as the so-called golden years in a person's life, but I think college is equally, if not more important! You've got all this newfound independence and you have to make a lot of decisions that shape the rest of your life. Logan and Jess have both had defining moments during their college years – what do you think they'll be like as adults, post-graduation?
I think who they are, at their cores, will remain the same. I think they'll mature, maybe be a little less quick to rush to judgment or say/do something stupid. There are definitely some emotional responses in this book that I think we tend to outgrow a little after high school/college. 

I love asking authors about what they are reading! What have you read lately that you'd recommend? 
I'm in the middle of Sonali Dev's Pride and Prejudice and Other Flavors and I'm really enjoying it! I also have an ARC of Kingdom of Exiles that is a lot of fun and I would definitely recommend it. 

I saw on Twitter that you are a big Jane the Virgin fan – me too! Sadly, this season is it's last! What did you love the most about this adorable and addictive show? 
I don't know. Everything? Is everything an acceptable answer? LOL Because I love the writing. I love the stories. I love the romance. I love the actors (a couple of months ago I even got to meet Justin Baldoni, his wife, and son, and Gina Rodriguez! Pictures are on my Instagram account!). I love the themes and messages. I love that Jane is a romance writer. This is a show that I think everyone should watch and it surprises me when people haven't even heard of it. It's awesome!
What can readers expect from you next? 
The next book in the End of the Line series, Bash's book, will be out next year. After that, I'm not sure. Hopefully, it'll be book number three for this series. 
Rapid Fire Random Questions 
Favorite Romance Trope:  Enemies to lovers. And I love it even more now that I know just how hard that is to write. 
Go to mani/pedi nail polish color: Usually a bubblegum pink on my toes. I never, ever get manicures. I spend so much of my day typing that I can't stand to have anything on my fingernails at all. Weird quirk, I know. 
Do you dog-ear or use a bookmark in your books?: Both, but I will freely admit that I dog-ear all the time. I know that makes me a monster, but I am lazy and the books are mine and the only person who will see the creases in the pages is me. 
Pancakes or waffles?: Pancakes. 
Favorite book from childhood: The book I remember most from my childhood is "Ballet Shoes," but I think that's because it made me sad that the girls were orphans and struggling so hard. Maybe that's why I so prefer happy endings now. 
Morning person or night owl: Night owl who wishes she were a morning person. I really, really hate getting up in the morning. 
First thing you'd splurge on if you won the lottery: First, I'd be boring and pay off all my debt. Then I'd probably plan an amazing vacation to either Europe or someplace tropical and gorgeous. 
A song that will always cheer you up: "Wake Me Up Before You Go Go" by Wham! That song always gets me up and dancing around. 
Favorite season: This is actually a tough one for me! I loathe summer, so that one's out, but I love the fall, the changing tree leaves, the chill in the air at night. I love winter, I love the snow and the holidays and drinking hot chocolate. I also adore spring, when things start to warm up and plants bloom and it rains. I love (LOVE) the rain. 
You have a totally free afternoon – no deadlines, no obligations, no Twitter notifications! What do you do?: Sleep. Watch television or read a book. I might take a bath and read a book.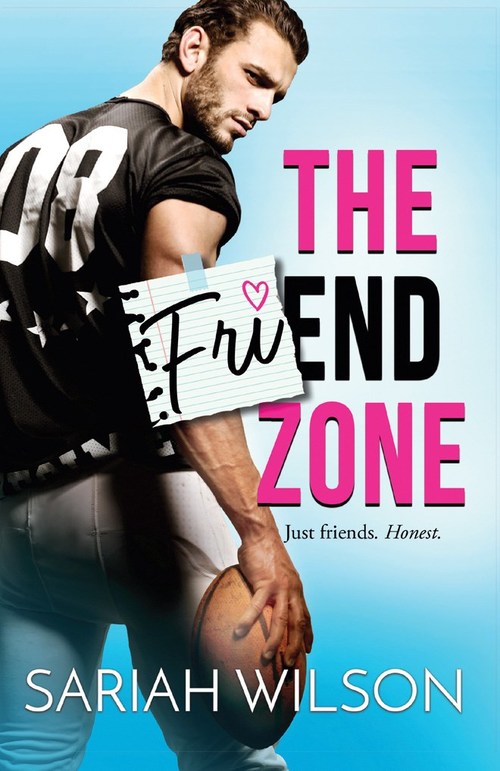 From the bestselling author of the #Lovestruck novels comes a rousing romance about following your dreams, second chances, and playing the game of love.
Disgraced college quarterback Logan Hunt was on his way to NFL stardom when he messed up big-time. Now the Texas star player with a bad temper has a new option: Seattle's EOL College—as in End of the Line, to his fellow misfit recruits. It's Logan's last chance. If he can follow the rules. No parties, no fighting, no swearing, and oh, no dating the coach's daughter, Jess. Simple. Yeah, right. For Logan, there has never been a rule he's more tempted to break.
The deal is "just friends." The pretty, confident, and fiercely smart math whiz is fine with pizza, tutoring, and keeping Logan in line. But the closer Jess gets, the more receptive she is to his warm heart and spirit—not to mention his irresistible off-field passes. With defenses down, they're both heading into the danger zone.
It's more than thrilling. It's love. It's also a game changer that could sideline Logan's NFL goals—and more important, a future with Jess. But dreams are worth fighting for, right?
Romance Sports | New Adult [Montlake Romance, On Sale: June 11, 2019, Trade Size / e-Book, ISBN: 9781542094290 / ]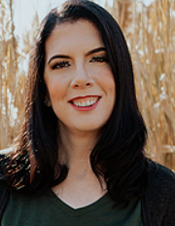 Funny, Flirty, Feel-Good Romance
Bestselling author Sariah Wilson has never jumped out of an airplane or climbed Mount Everest, and she is not a former CIA operative. She has, however, been madly, passionately in love with her soul mate and is a fervent believer in happily ever afters—which is why she writes romances like The Royals of Monterra series. After growing up in Southern California as the oldest of nine (yes, nine) children, she graduated from Brigham Young University with a semiuseless degree in history. She currently lives with the aforementioned soul mate and their four children in Utah, along with three tiger barb fish, a cat named Tiger, and a recently departed hamster who is buried in the backyard (and has nothing at all to do with tigers).
***
Fresh Fiction Editorial Manager Danielle Dresser is an avid reader, lackluster-yet-mighty crafter, and accomplished TV binge-watcher. Once upon a time, she was a publisher publicist and continues to cultivate her love of books and reading by chatting with the best authors in the business. She lives in Chicagoland with her very own romance hero husband, darling daughter, and two tempestuous cats. Follow her on Twitter and Instagram, @dj_dresser.