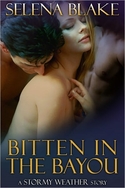 I've lost count of how many romantic comedies I've seen over the years. Dozens, at least. Most of the classics and pretty much every major motion romantic comedy since like 1985. Now, don't get me wrong, I'm still firmly camp Action Movie. But what is it about romantic comedies that just draws me to the screen?
Dissecting this love affair has made me see a few similarities in what I like to read. And write. So let's explore.
First up, heroes. Have you ever noticed the heroes in romantic comedies? Of course you have! You're supposed to. They're these perfectly imperfect men. Good looking. Often funny, boy next door kinds of men. Even the wealthy ones are fairly approachable and yet, flawed.  I'm thinking of Hugh Grant's character in Two Weeks Notice. Poor man. Handsome. Wealthy. And he didn't know what he had until she was gone.
The heroines. The gal we'd all like to be. Or be friends with. An underdog. Perhaps not the prettiest girl in the room (yet.) Just an all around likable person.  Kate Winslet in The Holiday, anyone? Of course, she is the prettiest girl in the room but she's so conflicted all while being warm and funny. Wouldn't you love to be her friend?
The tone. Light. Fun. Flirty. Straight up cinematography, nothing too moody to get in the way of the romance. Let's face it. You're not going to solve world hunger in a romantic comedy. These are movies about people and the situations they find themselves in. And the tone is usually one of hope. I dig that. In regard to tone, I thought The Wedding Planner was spot on, start to finish.
The romance. Duh. We all want it. That perfect someone to share our life with. And it's a heck of a lot of fun to watch two people fall in love. In a book or on screen.  You've Got Mail is a classic in my opinion.
The comedy. Falling in love can be barrels of fun. Not just slip-on-a-banana-peel kind of funny. But those funny awkward moments that set your heart a flutter. The ones that make you blush. The ones that make you laugh till you cry.  I did a lot of laughing and grinning while watching Leap Year.
The first kiss. Let's face it. We all hold our breath, waiting for that first kiss. Perfect. Awkward. Passionate. Way-past-due. Whatever sort of first kiss it is, we wait for it. It's that moment when the hero and heroine's world literally collides. And what a sweet moment that is. I think Pretty Woman has a pretty great first kiss. Not that it was a passionate kiss, but because of the No-Kissing-On-The-Lips rule, the anticipation was high. And it was a really sweet scene.
The tears. Sometimes, every so often, there's a moment that makes you cry. Likely, the characters are crying. Or maybe you're just crying happy tears. But some of the best romantic comedies have, without a doubt, a moment where the emotion of the story comes together and there will be tears. Tissues not optional, people. Spoiler Alert – I think the fact that Amanda can't cry makes the ending of The Holiday that much sweeter. And I don't know about you, but I was crying with her.
When it all comes together, there's a great story to be told. A story that with leave you breathless, make you want to find your own hero, and wear a really killer outfit. It'll make you cry, smile and laugh. That's what a romantic comedy, to me, is all about. Finding those happy, light moments in life and in love. And celebrating them.
If you're looking for recommendations on romantic comedies, here are 25 that my good friend Lissa Matthews and I came up with. Enjoy. Remember, to bring the tissues.
1. The Holiday
2. Killers
3. No Reservations
4. The Proposal
5. Maid in Manhattan
6. Monster in Law
7. Sweet Home Alabama
8. Pretty Woman
9. The Wedding Date
10. Notting Hill
11. You've got Mail
12. Two Weeks Notice
13. 50 First Dates
14. Romancing the Stone
15. The Wedding Planner
16. Leap Year
17. Back Up Plan
18. He's Just Not That Into You
19. 10 Things I Hate About You
20. When Harry Met Sally
21. New in Town
22. Sleepless in Seattle
23. Down with Love
24. Get Smart
25. Pretty in Pink
What are some of YOUR favorite romantic comedies?
Selena Blake writes erotic paranormal and contemporary romance. First published in 2008, her series Stormy Weather has been on the best seller lists and nominated for awards. A gypsy at heart, Selena combines her love of travel and learning to create memorable characters and enchanting settings. Learn more about her online at http://www.selena-blake.com or catch her at facebook
To comment on Selena Blake's blog please click here.