"You like it. My testosterone. You'd like to be poisoned by it, admit it."
"There's that sense of unearned self-confidence," she said, her heart hammering steadily against her chest. "Right on time."
"It's not unearned. I watch you. When we fight. Your face gets all flushed."
"That's called anger."
"Why? What is it about me that makes you so damned angry?"
"You… You are just…a useless, base ape."
"Base?" He asked the question with a dangerous sort of softness to his voice, and it made her trem­ble. "That's what you think? That I'm like an animal who can't control himself?"
"Yes," she spat. "I know all about you and your reputation. You get drunk at the bar, you pick up women every night of the week."
"I don't get drunk," he said. "That's not me."
"Maybe that's how you see yourself, but it's not what I hear. I hear that you're just a big, dumb, blunt instrument. You might go on and on about how you pulled yourself up by your bootstraps, but your daddy made all this happen. You might wear a cowboy hat, but there's a silver spoon in your mouth the same as mine. So don't you dare go acting like you're better than me just because you can't be both­ered to put on an ounce of refinement. Because you don't have the manners to leave my dad out of a conversation. Just because you can't be bothered to try to be a…a civilized human being."
"You think I'm an animal, Wren?" he asked again, his voice low and rough. "You think I don't control my baser instincts? I have, Princess. You don't even know. Maybe it's time you saw what it looks like when I don't."
And that was how she found herself being backed up against one of the stone walls in the wine cellar, six-foot-plus of angry man staring down at her, his green eyes blazing. "You want an animal?" He put his hand on her hip, and she nearly combusted. "I've half a mind to give you one."
Her heart was thundering so hard she felt like it might rattle the buttons clean off the front of her blouse. And if it did, it would leave her top open. And then he would be able to…
She was throbbing between her thighs, her throat utterly and completely dry. This couldn't be happen­ing. This had to be some kind of fever dream. The kind of dream she had every other night when she had to deal with Creed.
When anger turned into something much hotter, and much more naked.
But it couldn't be real. Anger couldn't really turn into this seething, hot well of need, could it? This couldn't really be what was beneath all of their fight­ing. That was… That was her being confused.
Her having some kind of fantasy that allowed her to take control of him.
That was just what she told herself whenever she had sex dreams about him.
That sure, he might be hot, but she didn't actu­ally want to have sex with him. It was just that the idea of manipulating him with her body appealed to her subconscious, because it was always such a sparring contest in real life.
And the idea that maybe her breasts could reduce him slightly was tempting.
But that wasn't real. People didn't really do this.
She didn't really do this.
You're just trapped in a box…
And suddenly, she wondered what it might be like if she did really do this. If she dared. If she returned his volley right now.
If she let herself be the animal she'd accused him of being.
She'd gotten to him. Really and truly. Something about her accusing him of lacking civility and con­trol clearly irritated him. And she wanted to keep on doing it. She wanted to push him.
She arched her hips forward, and her pelvis came into contact with the evidence of just what he was feeling, there in the front of his jeans. He was hard. He might be mad, but he was hard. For her.
"Oh, I see," she said. "So that's your real prob­lem. Pulling my pigtails on the playground because you like me?" She rolled her hips forward, and she nearly gasped at the sensation. She might be taunt­ing him, but she was on the verge of overheating. Spontaneously combusting. "If you want me to lift up my skirt so you can see my panties, you should've just asked."
"You're infuriating," he bit out.
"No more so than you."
"You know what, I'm tired of that smart mouth of yours. Maybe it's time you found something else to occupy it with."
And before she could say anything else, those lips had crashed down on hers. He was kissing her, hard and deep. And he was so… Hot and strong and male. So far and beyond any man she had ever touched before. She was used to civilized men. And he might be angry that she'd called him uncivilized, but the fact remained that he was. Dangerously so.
(C) Maisey Yates, Harlequin Desire, 2020. Reprinted with permission from the publisher.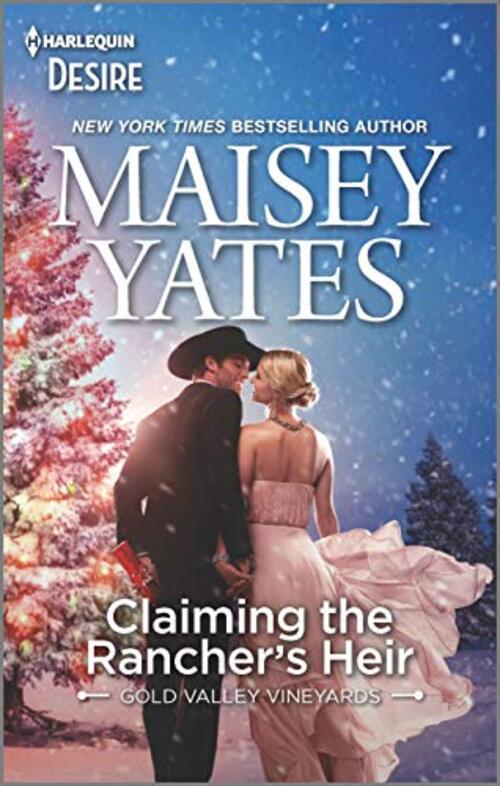 An explosively hot, enemies-to-lovers romance from New York Times bestselling author Maisey Yates!
Arrogant, infuriating, insufferable…
And the sexiest man she's ever met.
Wren Maxfield hates Creed Cooper, but now she's working with the wealthy rancher over the holidays! Those strong feelings hide undeniable chemistry…and one wild night results in pregnancy. Now Creed vows to claim his heir. That means proposing a marriage in name only. But as desire takes over, is that a deal they can keep?
From Harlequin Desire: Luxury, scandal, desire—welcome to the lives of the American elite.
Gold Valley Vineyards
Contemporary Women's Fiction | Literature and Fiction Drama [Harlequin, On Sale: November 10, 2020, Mass Market Paperback / e-Book, ISBN: 9781335154002 / eISBN: 9781335154002]
Is it true opposites attract?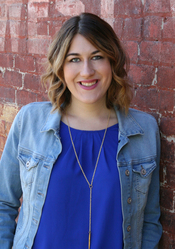 New York Times and USA Today bestselling author Maisey Yates lives in rural Oregon with her three children and her husband, whose chiseled jaw and arresting features continue to make her swoon. She feels the epic trek she takes several times a day from her office to her coffee maker is a true example of her pioneer spirit. Maisey divides her writing time between dark, passionate category romances set just about everywhere on earth and light sexy contemporary romances set practically in her back yard. She believes that she clearly has the best job in the world.