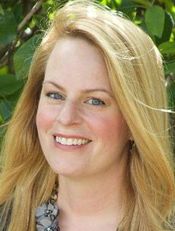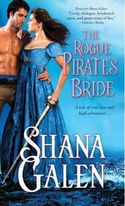 First of all, thank you so much to Fresh Fiction for hosting me today. This is one of my favorite sites. I especially love the contests. In fact, while you're here, check out mine listed on the contest page!
If someone had told me, when I was eighteen and going into my first year of college, that I would be a romance writer, I would have laughed. I didn't even know writing was a career. I mean, I knew Stephen King and Anne Rice wrote books for a living, but I didn't think of them as real people. To me, they were like Mark Twain or John Steinbeck—very far removed from my real life.
Of course, this was in a different time. The internet was only just beginning to become widely available and lots of people didn't even have computers. I didn't. If I wanted to use the computer, I went to the computer lab. And if I wanted to surf the 'Net, I used Netscape and didn't have a clue what to search for because I didn't know what kind of stuff was even out there. Oh, and email. You pretty much had to know programming code to email.
Now it's so easy to get in touch with your favorite writer. They have a webpage and a Facebook page and may even be on Twitter. It isn't hard to imagine being a writer in 2012. But being a romance writer? There's still a stigma attached to that label. When people ask me what I do, I always sigh before I answer. I know they are going to take a step back and raise their eyebrows and say, "Really?" Sometimes they think it's a cool job. Sometimes they tell me they never read that smut. And sometimes they ask me how I got started.
I always say Julie Garwood gave me my start. I didn't start reading romance until I was in college. I'd run out of Jane Austen and Charlotte Bronte and picked up an historical romance at the drug store. I loved it so much, I picked up another and another. And then I found Julie Garwood. When I'd read all of her books, I didn't know what else to read, so I decided to write one of my own.
And I found I loved it. I realized all I really wanted to do was to write. I'd always liked writing, but writing a romance was different somehow. It made me…happy.
Romance is different from so many other types of fiction because the writer and the reader know the ending. We know there is going to be a happily ever after. The reader may not know how the author will get her there (the author may not know either!), but with all the problems in the world and all the sadness, it's nice to know there is something happy to look forward to at the end of a book. For me, as a writer, it's nice to know no matter what hell I put my characters through, they are going to end up happy. You can't always say that about real life.
In my new book, THE ROGUE PIRATE'S BRIDE, I definitely put Bastien and Raeven through some tough moments. There are sword fights, traitors, ship battles, and carriage chases. Sometimes I wasn't even clear as to how they were going to get out of one mess or another, much less how they were going to get out of it together! But I knew somehow, in some way, they would. And I knew I'd be smiling when I wrote the very last words. That great happy feeling makes all the hours of hard work worth it.
Why do you read romance? Is it the happy ending or something else? I'll be checking in all day to read and respond to comments. Two readers leaving comments will each win a copy of THE ROGUE PIRATE'S BRIDE (US / Canada only)
THE ROGUE PIRATE'S BRIDE BY SHANA GALEN – IN STORES FEBRUARY 2012
Revenge should be sweet, but it may cost him everything…
Out to avenge the death of his mentor, Bastien discovers himself astonishingly out of his depth when confronted with a beautiful, daring young woman who is out for his blood…
Forgiveness is unthinkable, but may be her only hope…
British Admiral's daughter Raeven Russell believes Bastien responsible for her fiancé's death. But once the fiery beauty crosses swords with Bastien, she's not so sure she really wants him to change his wicked ways…
ABOUT THE AUTHOR
Shana Galen is the author of five Regency historicals, including the Rita-nominated Blackthorne's Bride. Her books have been sold in Brazil, Russia, and the Netherlands and featured in the Rhapsody and Doubleday Book Clubs. A former English teacher in Houston's inner city, Shana now writes full time. She is a happily married wife and mother of a daughter and a spoiled cat and lives in Houston, Texas, where she is working on her next regency romance series! For more information please visit www.shanagalen.com, like her on Facebook, or follow her on Twitter.
Sons of the Revolution series
A trilogy of three brothers struggling to reconnect and restore their noble heritage in the aftermath of the French Revolution, each losing his heart along the way.
To comment on Shana Galen's blog please click here.