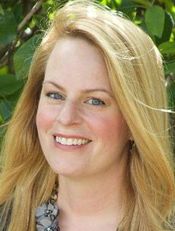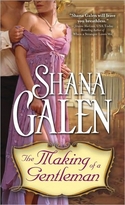 The old adage write what you know never made sense to me. I like to write books about Regency England, England in the early nineteenth century. I love to describe ladies dripping with jewels and garbed in satin gowns with embellished slippers, gentlemen in cravats and tail coats, and the sound of a coach and four as it clops and jingles past couples strolling along Picadilly.
I've never been to Regency England, and even if they invented a time machine, I'm not sure I would go. I do have a fondness for indoor plumbing! I've never worn a ball gown or met a man in a cravat and Wellington boots (although I'd like to!). Obviously, I don't know Regency England, not first-hand anyway.
But I do know something about falling in love. I've been married for four and a half years to a wonderful man (even if he doesn't wear a cravat). And I know something about being nervous before entering a party, losing someone I love, and having to start over. My heroine, Felicity Bennett, has all of these experiences. Felicity and I share something else as well—a love of music.
I started taking piano lessons in first grade. I remember climbing onto the piano bench, my feet not even reaching the pedals. I remember playing scales and practicing at home on the same antique piano my grandmother practiced on. I remember sitting beside my mother as she played a complicated piece and wondering if I would ever play as well as she.
Felicity, my heroine in The Making of a Gentleman, is something of a piano prodigy. She learned from her mother as well, but she has the uncanny ability to hear a piece once and be able to play it. I never had that ability, as much as I wish I did. I had to struggle to learn every piece and practice for hours. But I do know the joy and the thrill of mastering a complicated piece and of playing it well. And I do know the power of music.
Felicity learns the power of music first-hand when she is engaged as a tutor to the comte de Valére. Armand has been imprisoned for twelve long years and is unable to speak or observe social customs. Felicity is at a loss as to how to connect with him. She soon finds that music touches him as much as she. In fact, music might stir Armand too much! The first time he hears her play, he takes her in his arms.
I enjoyed researching the music of the nineteenth century for The Making of a Gentleman, and I especially enjoyed putting something I know about into a book. I was finally able to write what I know.
What about you? Do you like to read books that touch on topics you're familiar with? Sewing? Music? Fashion? Food?
I hope you'll pick up The Making of a Gentleman. Visit my website for excerpts and contests.
THE MAKING OF A GENTLEMAN BY SHANA GALEN—IN STORES OCTOBER 2010
"Galen's signature sense of humor, expertly blended with deep emotions, will hold readers captive right to the end." —RT Book Reviews
"Lively dialogue, breakneck pace and a great sense of fun." —Publishers Weekly
Twelve years in prison has stripped him of his humanity
Armand, Comte de Valère has lost the ability to interact with polite society, until his family hires him a beautiful tutor, and he starts to come alive again…
Saving him is her only chance to escape a terrible fateFelicity Bennett vows she'll do whatever it takes to help Armand fight back the demons that have held him captive for so long…
With Felicity's help, Armand begins to heal, until a buried secret threatens to destroy their growing passion…
ABOUT THE AUTHOR
Shana Galen is the author of five Regency historicals, including the Rita-nominated Blackthorne's Bride. Her books have been sold in Brazil, Russia, and the Netherlands and featured in the Rhapsody and Doubleday Book Clubs. A former English teacher in Houston's inner city, Shana now writes full time. Shana is a happily married wife and mother of a daughter and a spoiled cat and lives in Houston, Texas where she is working on the final book in the Brothers of the Revolution series, The Making of a Rogue, which will be in stores in 2011. She loves to hear from readers: visit her website at www.shanagalen.com.
To comment for a chance to win please