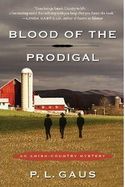 Ohio-Country Mystery #1
October 2010
On Sale: September 28, 2010
Featuring:
Bishop Eli Miller; Pastor Caleb Troyer; Michael Brandon
256 pages
ISBN: 0452296463
EAN: 9780452296466
Paperback (reprint)
$13.00
Mystery Amateur Sleuth, Inspirational Fiction Amish
Buy at Amazon.com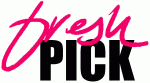 Blood Of The Prodigal
by P. L. Gaus
From the tranquil farmlands of Holmes County's Amish countryside to the choppy waters off Lake Erie's Middle Bass Island, mystery and foreboding lurk under layers of tradition and repression before boiling to the surface with tragic consequences.
Set authentically among the Old Order Amish of Holmes County, Ohio – home to the largest Amish and Mennonite settlements in the world – Blood of the Prodigal offers readers a growing understanding of Amish ways.
For Jonah Miller, shunned by his Old Order sect and cast into the wider world, the summer begins with his decision to kidnap his ten-year-old son from the home of the bishop who had exiled Miller a decade earlier. In his desperation to retrieve the boy, the bishop appeals for help to the only "English" men the sect would ever approve.
Professor Michael Branden and Pastor Caleb Troyer had been looking forward to the kind of sleepy rural summer they had enjoyed as boyhood friends growing up in the small college town of Millersburg. Instead, they plunge into the normally closed Amish culture to find the boy. When the kidnapping leads to murder, they can no longer keep the case from the law. Working sometimes at cross purposes with his friend Sheriff Bruce Robertson, Professor Branden digs through the past to uncover truths that many would prefer to leave undisturbed. Little does he suspect that even the anguished bishop, torn by an insoluble moral dilemma, tragically does not tell everything he knows about the case. Suddenly the vast tangle of Amish and Mennonite settlements that sprawl among several thousand small farms and homesteads seems less bucolic than unknowable and impenetrable.
As they inquire delicately among the peaceful ones, Branden and Troyer learn that the troubles of Jonah Miller began far earlier than the kidnapping, with his Rumschpringe – the customary wild year before taking Amish vows. But his grand Rumschpringe had exploded into a decade of drugs, whiskey, and women, in the company of people no Amish person should meet.
In the tradition of Tony Hillerman, P. L. Gaus depicts a culture that successfully stands outside the mainstream yet interacts with it in complex and fascinating ways, a culture that is every bit as susceptible to the undertow of the human spirit as any we might know.
Excerpt
Chapter One
Friday, May 22
4:30 A.M.
Like all Amish children of ten, Jeremiah Miller had known his share of sunrises. Morning chores had long since taken care of that. Every day brought the same duties. His grandfather had made it clear. Children were for working. Life was supposed to be hard. Generally, for Jeremiah, it was.
But lately, Jeremiah had discovered something new and wonderful in his dawn chores. Something exhilarating. Also a bit frightening, because he suspected it was forbidden. It was so simple, he thought, who could object? If he arose before the others and slipped out quietly, he could be alone, drawn awake early by the allure of a solitary Ohio dawn.
It had begun last winter. None of the other children had understood. After all, who would choose to be Read More…