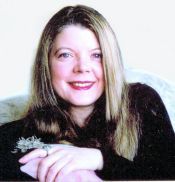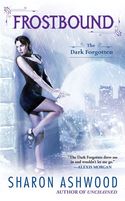 Imagine meeting someone who was young, handsome, protective, and handy when it came to fixing a leaky tap or taking out the villains. He's the go-to guy in the community for problem solving and leadership. Everybody likes him. He oozes competence and has a great sense of humour.
Unfortunately, he's not only from the wrong side of the tracks, but is the wrong species entirely. Just to complicate things, this alpha male with the Ruger Blackhawk is the only person standing between you and an unknown killer who just beheaded your roommate.
This is what happens to Talia Rostova, the fugitive vampire in FROSTBOUND, the latest in my Dark Forgotten series. When she meets Lore, the hellhound Alpha, the first thing he does is chain her to his bed for safekeeping. It makes perfect sense to him—even if she does a lot of yelling—until he stops thinking of Talia as simply a vampire and a murder suspect wanted by the cops.
FROSTBOUND is an adventure story, but it's also a very sensual tale about forbidden love and personal choices. For those who haven't been following the series, it's a stand-alone book. For those who have, you'll recognize a lot of the secondary characters and settings.
Of course, we visit the Castle, the prison where so many non-human creatures were held for centuries. It started out as a separate, garden-like world, but after the magic in it started to get old and run down, it turned into a dungeon.  I describe it as Escher meets a B horror movie—flickering torches, endless twisty stone corridors, and something vicious around every corner.
This is the world the hellhounds grew up in, slaves to the more powerful demons.  Lore engineered his people's escape, and Frostbound finds him striving to create a stable community for the hellhounds.  As Alpha, he is expected to wed a female from his pack, for they believe there can be no young without a mated Alpha pair.
But then he meets Talia, one of the undead, and knows she is the one female he can love. After leading his people through so much peril, can he turn his back on them to be with her? Will she even allow him to make that kind of sacrifice?
The road for these two is difficult and deadly, and Talia's own secrets threaten to shatter both their worlds before the last enemy is staked.
Read an excerpt:  http://www.sharonashwood.com/frostbound-excerpt.php
Watch the video: http://www.youtube.com/watch?v=FjEmIDCwEcc
Comment to win a signed copy of FROSTBOUND
To comment on Sharon Ashwood's blog please click here.