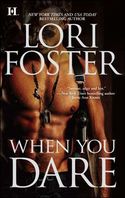 Men Who Walk the Edge of Honor #1
May 2011
On Sale: May 1, 2011
Featuring:
Dare MacIntosh; Molly Alexander
384 pages
ISBN: 0373775717
EAN: 9780373775712
Mass Market Paperback
$7.99
Romance Romantic
Buy at Amazon.com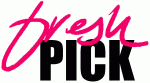 Beginning of a new series…
When loner and mercenary Dare MacIntosh agrees to rescue his friend's younger sister from a human trafficking ring holding her hostage in Tijuana, he gets more than he bargained for. Among the hostages he rescues that night is beautiful Molly Alexander – a bestselling suspense novelist and the estranged daughter of a wealthy and prominent businessman who just doesn't fit the profile of the other women who were kidnapped.
When Dare rescues her from her captors, Molly confesses her suspicion that someone paid the traffickers to hold her hostage. But she doesn't know who, or why – she only knows that there's nobody in her life she can trust right now. She offers to hire Dare to help her look into who might want to bring her harm. When a second kidnapping attempt is made the morning after her rescue, Dare realizes just how dire her situation may be and he accepts the job. But the more time he spends with Molly, the more Dare finds his protective instincts warring with his overpowering attraction to her.
Since they deem it too dangerous for Molly to return to her apartment in Ohio, Dare has no choice but to bring her to his well-secured home in Kentucky. There, he tells her his plan to scrutinize the lives of everyone close to her in order to uncover who the culprit behind teh kidnapping might be. The trouble is that the closer he looks, the more suspects he accumulates. There's Molly's estranged father, who's as ruthless at parenting as he is in business, and her ex-fiance, who still holds a grudge over their broken engagement. There's also the rabid fan of her novels who's been sending her increasingly ominous, and anonymous, letters.
With the threat to Molly's safety hanging over their heads and their enforced proximity, Molly and Dare soon find it impossible not to succumb to the intense attraction between them. But beyond the physical, they begin to fall for each other despite the fact that both are worried about giving their hearts. Dare's job as a mercenary has always precluded any serious relationships, and Molly's emotionally tough childhood has left her wary of relying on anyone but herself.
Dare must capture the individual threatening Molly's life if they are to have any chance of grabing hold of the happily ever after neither thought they could ever hope for.

The tougher they are, the harder they fall…
Excerpt
Even before she showed herself, Dare sensed Molly's approach. So did the dogs. They jumped up and the tail wagging began.
Few people had ever encroached into his private work-out territory, but oddly, he didn't mind that she was here. In fact, he'd been thinking about her, wondering how her writing had gone, and if she'd eaten.
Worrying for anyone, especially a woman for whom he'd accepted responsibility was new to Dare. He'd always been able to separate the liability of the job with emotional attachment.
But with Molly, every damn thing seemed different, and very personal.
When he felt her burning gaze on his back, he paused and looked toward her. As a man who always noted the smallest details, he realized right off that she'd taken extra care with her appearance. To Read More…