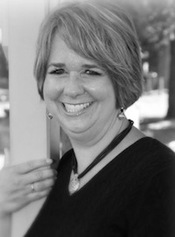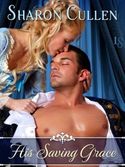 He glanced at her over his shoulder. "I keep thinking it will go away, that I will wake up and be better, but that's not going to happen. My greatest fear is that I will be this way for the rest of my life and that people will pity me."
Grace gave in to her desire and hugged him from behind, wrapping her arms around him and holding him tight, pressing her cheek to the tight muscles in his back and closing her eyes. She wanted to fix everything. To make it all go away. For Michael's sake more than hers.
He turned within her embrace and wrapped his arms around her. His hug was nearly crushing, but she didn't mind. She'd learned not to take moments like these—any moment, really—for granted.
"No matter what happens," she whispered, "we will make it. I promise you that, Michael." – HIS SAVING GRACE
By their very nature, romance stories always have a happily ever after. It's why I love reading them and why I love writing them. I adore experiencing the journey that two people travel to find each other and to find love. I like knowing before I even open the book that there will be an emotionally satisfactory ending that will make me sigh when I turn that last page.
Despite the fact that I love all of that, HIS SAVING GRACE isn't that type of romance. Happily ever after can mean so many things and while love conquers most things, it does not conquer all things.
No one recovers 100% from a traumatic brain injury. Grace's love for Michael can't fully heal him. Michael's love for Grace won't fix everything. And yet love is the glue that holds them together. It's the driving force that compels them to push through the darkest time of their lives to find hope and light.
There are many romance heroes injured from war—missing an arm or a leg, with physical scars or suffering from PTSD—but I haven't read a story of a hero who suffers from a traumatic brain injury.
I knew a long time ago that I was going to write this story because my husband suffered a traumatic brain injury. For me it's an important story to tell. Any type of traumatic injury affects not only the injured but family and close friends as well. Suddenly the person you once knew isn't the same person anymore. The spouse is unexpectedly thrust into the role of caregiver and the balance of the relationship shifts.
A brain injury takes something away from you. It changes who you are inside. To suddenly not recognize yourself is shattering, and the journey of learning to live with this new person inside you is difficult and disconcerting.
But Grace's story is equally important to tell. To go from a wonderful, healthy relationship to one where you are now caregiver is exhausting and confusing. Suddenly everything falls upon your shoulders and with an injury like a brain injury—where so little is known about the healing process—it can be overwhelming.
There are three wars going on in HIS SAVING GRACE. Michael's fight to find himself and to fight the darkness that threatens to consume him. Grace's need to save her husband from that same darkness and to not lose her own sense of self. And their need to save their marriage.
The story is heartbreaking and yet there are moments of hope and laughter and it's those moments that Grace and Michael live for. It's those moments that get them through the dark times and give them the strength to continue the fight.
About HIS SAVING GRACE
Perfect for fans of Mary Balogh, Sharon Cullen's captivating novel tells the deeply emotional tale of two devoted lovers facing the ravages of war.
For months now, Lady Grace Ashworth has mourned the death of her beloved husband—until the day a very-much-alive Michael arrives at her front door. It's nothing less than a miracle. However, Grace soon realizes that this Michael isn't the same man who left for the Crimean War. She's stunned to learn that he has suffered a devastating head injury. Putting all her own desires aside, Grace resolves to devote herself to Michael's recovery and to love him no matter what troubles may come.
Convinced that his wife is wasting her time on a broken man, Michael attempts to shield Grace from a life of inconvenience by driving her away. But Grace will have none of that. Despite every obstacle Michael throws in her path, she stubbornly soldiers on, fighting not only for their marriage but for the love they once shared. In the end, will her determination alone be enough to save Michael from the darkness that threatens to consume him?
About Sharon Cullen
Sharon Cullen is the author of THE NOTORIOUS LADY ANNE, LOVING THE EARL, and PLEASING THE PIRATE. She's also published in romantic suspense, paranormal romance and contemporary romance.
Her other job descriptions include chauffer, laundress, cook and mediator to her three very busy kids, her husband and two dogs. She lives in southwest Ohio with her brood although her dream is to someday retire to St. Maarten and live on the beach.
If you'd like to find out more about Sharon and her books, you can visit her website. She's addicted to social networking so you can find her on Facebook and Twitter. Friend her! Like her! Follow her! She'd love to hang out with you and talk about her passion—books.