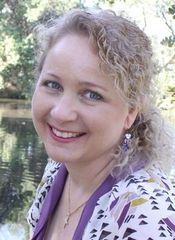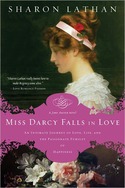 Welcome to part 4 of a series of blogs I have written for the MISS DARCY FALLS IN LOVE virtual tour that are a character analysis with excerpts from my latest novel. The idea was sparked by a question on the character of Georgiana Darcy, and grew into a fun sequence of posts. I hope you will enjoy this glimpse into a handful of the secondary characters enough to pop over to my blog where I have the links to the previous 3 posts where I focused on many of the other players, both major and minor.
Some readers may be surprised to find that Darcy and Elizabeth are not present at all. There are, however, a few familiar cast members present in France with Georgiana. She is escorted by her uncle and aunt, Lord and Lady Matlock, and once in Paris will meet up with her beloved cousin Colonel Fitzwilliam and his wife, Lady Simone. Aside from these four – who have big parts to play – all the others are new.
Allow me to introduce you to….
Lady Vivienne Butler: The soon-to-be Marquise de Marcov is the sister of my hero, Sebastian Butler, and the oldest of his five sisters. Her upcoming marriage to Marquis Adrien de Marcov (Sebastian's closest friend) is what brings the Butler family to France, leading to the meeting of Georgiana and Sebastian. The close friendships and family ties lay the foundation. Sebastian's love for his sisters (Lady Adele and Lady Reine Butler are also introduced) aid his comfort with establishing a friendship with Georgiana.
Earl of Essenton: Sebastian's father is the only member of the family who does not support Sebastian's quest to pursue music. Not exactly the warm and fuzzy type, Lord Essenton has forever argued with his son's choice and insisted he remain in England to marry and learn estate management. To that end he will do anything.
Lord Essenton frowned in confusion. He was not a stupid man, but subtle scheming was not his forte. "But how can he not see the logic in marrying her? It frustrates me to no end! She is sole heir to a lucrative estate that will fall to her husband—an estate, as he knows, that lies adjacent to ours. The financial benefits are substantial and it will increase our family's landholdings significantly. Additionally, she wants to marry him! That fact continues to placate Lord Webbing, but even his forbearance will cease if Sebastian does not accept our arrangement soon. I am running out of excuses."

"As pointed out, you have adequately informed our son of these facts. Sebastian does not need to be lectured again. He needs space and freedom. If he is not browbeaten and instantly placed on the defensive, then perhaps he will come to the same conclusion." When hell freezes over, she thought. "Gentle persuasion may serve better, and I shall apply myself to the endeavor, but I still suggest you consider alternatives."

"I suppose you think you can persuade him better than I?" When she did not answer his mocking question, he grunted, waving his hand condescendingly. "Do what you think you can do. Just make sure he is betrothed before too much longer or I will sign the papers myself and drag him to the church."

She nodded and steered the conversation away from talk of bargaining a wife for their son as one bargained for a prized stallion. "I was surprised at your compromise. I hope that you are sincere and finally accepting of music as a necessity to our son."

"The 'compromise' was to shut him up. Oh bloody hell, Maria! I am sick to death of fighting with him! I swear he purposely goes the opposite direction from what I ask of him. If I thought it would do any good, I would pay the authorities at the Conservatoire to revoke his acceptance."

"He would only pursue another course, probably heading to Italy."

"Precisely." Lord Essenton sighed, unguarded for a moment and showing a man confused and frustrated. He stared into the brandy, gentle hand motions causing it to swirl. "I hate music. Hate it with a passion. Why I ever allowed you to bully me into teaching the children is beyond me."
No, his lordship is not a nice man! The last two I will talk about are small players, although important, but mostly ones I had a lot of fun with.
Professor Florange: A professor at the Conservatoire of Music in Paris, Professor Florange holds the key to Miss Darcy's acceptance into the school.
"Thank you, Professor. You are kind, but—"

"Kindness, bah! I am not kind at all! Just ask Butler here. I am a teacher, a very nasty one a good percentage of the time whose job is to recognize the gifted, admit them into the Conservatoire, and exhaustively drive them until they excel beyond their wildest potential. That is you, mademoiselle. Gifted and, I suspect from this"—he stabbed the sheet of music still propped on the pianoforte—"that together you and Butler could even be brilliant. So you shall take the exams and join us, yes?"

He turned away, the latter obviously not meant as a question. Georgiana stood speechless as the professor bent to gather the sheets. Sebastian raised his brows questioningly, satisfaction and pride mixed with nervousness at her reaction.

"I appreciate the offer, Professor," she stammered, "but I am afraid that is impossible."

"Impossible? What is this 'impossible'? For an artist nothing is impossible." He walked back to his desk, dismissing her objections with a grunt. "Butler, this girl is good for you. This glissando is inspired, the entire refrain beautiful. I might suggest adding a flute here to enhance the pitch…"
Gaston: A fellow musician at the Conservatoire and friend of Sebastian who, in his own gruff way, helps the confused younger man make up his mind about amour—
Gaston waited until his tankard was brought and drained a third of the way before interrupting the silence. "So, do you have a strategy or prepared speech? Something insipidly mawkish and riddled with purple prose?"

"What are you talking about?"

Gaston's initial response was a derogatory phrase that turned the heads of several near neighbors. Sebastian received the full impact of Gaston's condescending expression, flinching involuntarily at the combination.

"Spare me," Gaston said scathingly. "I have been married for ten years and happen to still love my wife—most of the time. She must be mentally deficient to put up with me, but damned if I can see it. I do, however, frequently need to pull out the romantic nonsense in order to keep her from leaving me for someone handsomer or richer." He shrugged, sitting back and draining the ale. "It seems to work, though, so that would be my suggestion."
Thank you for giving me the opportunity to shine the light on some of the folks inhabiting the pages of MISS DARCY FALLS IN LOVE. Even those not so likable – *cough* Lord Essenton – are special in their own way and enhance the story. And now that you have read this blog, and perhaps the previous 3, I am anxious to hear your thoughts on my characters, or any of your favorites. Comments will earn you a place in the drawing for a copy of my book!
Synopsis of MISS DARCY FALLS IN LOVE—
Noble young ladies were expected to play an instrument, but Georgiana Darcy is an accomplished musician who hungers to pursue her talents. She embarks upon a tour of Europe, ending in Paris where two very different men will ignite her heart in entirely different ways and begin a bitter rivalry to win her. But only one holds the key to her happiness.
Set in post-Napoleonic Empire France, MISS DARCY FALLS IN LOVE is a riveting love story that enters a world of passion where gentlemen know exactly how to please and a young woman learns to direct her destiny and understand her heart.
Sharon's Bio–
Sharon Lathan is the best-selling author of The Darcy Saga sequel series to Jane Austen's Pride & Prejudice. Her previously published novels are: MR. AND MRS. FITZWILLIAM DARCY: TWO SHALL BECOME ONE, LOVING MR. DARCY, MY DEAREST MR. DARCY, IN THE ARMS OF MR. DARCY, A DARCY CHRISTMAS, and THE TROUBLE WITH MR. DARCY. MISS DARCY FALLS IN LOVE is Georgiana's tale of love and adventure while in France. Complete with a happy ending. In addition to her writing, Sharon works as a Registered Nurse in a Neonatal ICU. She resides with her family in Hanford, California in the sunny San Joaquin Valley. Visit Sharon on her website and on Austen Authors, her group blog with 20 novelist of Austen literature.
To comment on Sharon Lathan's blog please click here.