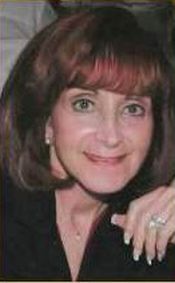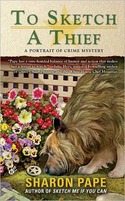 I've never been one to play the field. Really, I'm very faithful and loyal by nature, so I shouldn't have been surprised that starting a second cozy mystery series wasn't as easy as I thought it would be. The idea for it had been percolating in my mind for a while, and I was looking forward to having my way with it. But actually embarking on another writing relationship felt a bit like cheating on the one I was already involved in.
Right from the start there were problems. I had trouble naming my main character. I don't know about other authors, but I can't move forward until I have a satisfactory name for my lead. "Rory…Rory McCain" a little voice in my head kept whispering. "I can't call all my protagonists 'Rory'," I replied, getting a little testy with myself. "Besides, Rory already has a great gig of her own."
I went through all the baby name lists until I was bleary-eyed. I'd had less trouble naming my two kids and four dogs. Nothing seemed right or suitable for a strong, young woman who'd weathered a difficult childhood. A cutesy name would never do. After a ridiculous amount of angst and teeth gnashing, I finally settled on "Jaye."  I'd met a great, young woman by that name years ago and had apparently tucked it away for future reference. In desperation, my subconscious had found it, dredged it up, dusted if off and presented it to me. Okay, I thought, a one syllable, solid, no nonsense name, but not without a certain charm. I just might be able to work with that.
I'd already hatched a plot with twists and turns and hired a cast of quirky characters. It was time to tackle the blank page. While Rory had rushed eagerly onto the stage in the first series, Jaye was more reluctant. Getting her into the spotlight was a lot like dragging  a great Dane to the vet after he was neutered there. Back to the drawing board. I spent more time refining her biography and personality. Rory kept popping by to enjoy what she considered my comeuppance for having temporarily abandoned her. I tried to be a good sport about it. Then I threatened her with some unsavory ideas for her future and she backed off in a huff.
My new little troupe and I were finally — oh no, the dreaded speed bumps, aka plot problems. Whenever I'd dealt with them before, I'd been able to resolve them while working out at the gym, grocery shopping, any activity that left my mind free to,well — plot. Not really as sinister as it sounds. Anyway, this time when I set my mind free to wander, it wandered everywhere but the new series. It even snuck over to do some plotting for Rory's next book. I  was losing hope. In frustration I sat down to watch TV. And that's when the magic happened. I don't know if Rory finally took pity on me, or if Jaye realized she'd better put the pedal to the metal if she was ever going to have a series of her own, but while my eyes followed the pixels flashing across the screen, my mind hooked right into the plot problem, and before the next commercial ended, it had worked everything out.
As I rushed back to the computer, I heard Jaye asking, "are we there yet?"
"Yes," I told her with relief, "I believe we are."
************
Rory's asked me to tell everyone that SKETCH A FALLING STAR, the third book in her "A Portrait of Crime Series," will be released on March 7th, 2012.
Tell us about your naming experiences, either in reading, and who among us get hung up on a character's name and just rename them so we can pronounce in our own minds, or naming a "live" baby. One winner will get a signed copy of TO SKETCH A THIEF
To comment on Sharon Pape's blog please click here.