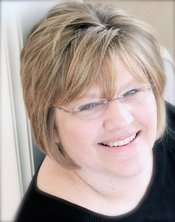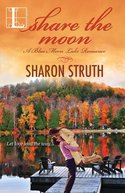 Do you like road trips? This year, we drove 2,138 miles and passed through 11 states—all in one week! Not a relaxing vacation, but it was lots of fun.
There were several stops to visit family and friends that we hadn't seen in a long time, plus a chance to explore states we hadn't visited before. The multiple driving breaks at Cracker Barrel were an unexpected bonus, and I never did manage to beat the addictive triangle peg game!
Visiting so many places made me reflect on why I chose rural Connecticut as the setting for my latest release, SHARE THE MOON. I'm not a native of the third smallest state in the nation, although I moved here over thirty years ago and kind of feel like I'm one. In that time, I've lived along the scenic waters of Long Island Sound, sampled the city life in Stamford, and now spend a quieter existence in the folksy town of Bethel.
Even in this small state, there's a great deal to see. I especially adore the more rural towns in the upstate region, where I often go winetasting, kayaking or seeking out a new restaurant. What I've noticed is how each place has a unique voice, something I also observed at the stops on our 2,100-mile journey this summer.
This reminded me of the way a novel's location can become a unique secondary character to any story, not only a pretty spot to set a tale. The hero/heroine may love the place so much they'd never want to leave. Or they may also hate where they live, for not so obvious reasons to the reader. Go a layer deeper and the town becomes a stage, each building part of the scenery, each stranger a person with a story to tell. This performance will be different in every single location.
In SHARE THE MOON, circumstances forced Sophie Shaw to stay in the small community of Northbridge, one of three towns surrounding Blue Moon Lake. Accepting her fate hasn't come easily. Both the lake and the people there have shaped her world, the good and the bad. As the story progresses, though, Sophie gains clarity on the world she's been handed.
Locations may run from exotic to routine to otherworldly, but often they are always more than just a place where someone lives. What memorable locations have you visited in fiction? Are there any you wished you could step right into?
About SHARE THE MOON
"Heart-tugging small town romance with real emotion.  Struth is an author to watch!"
—Laura Drake, author of RITA-award winning THE SWEET SPOT
Sometimes trust is the toughest lesson to learn.
Sophie Shaw is days away from signing a contract that will fulfill her dream of owning a vineyard. For her, it's a chance to restart her life and put past tragedies to rest. But Duncan Jamieson's counter offer blows hers out to sea.
Duncan still finds Sophie as appealing as he had during boyhood vacations to the lake. Older and wiser now, he has his own reasons for wanting the land. His offer, however, hinges on a zoning change approval.
Bribery rumors threaten the deal and make Sophie wary of Duncan, yet she cannot deny his appeal. When her journalistic research uncovers a Jamieson family secret, trust becomes the hardest lesson for them both.
About the Author
Sharon Struth is an award-winning author who believes it's never too late for a second chance in love or life. When she's not writing, she and her husband happily sip their way through the scenic towns of the Connecticut Wine Trail. Sharon writes from the small town of Bethel, Connecticut, the friendliest place she's ever lived. For more information, including where to find her other novels and published essays, please visit her at her website.
Add SHARE THE MOON on Goodreads, watch the trailer, and buy SHARE THE MOON today at Amazon, Barnes & Noble, Kensington, Google Books, or Kobo!