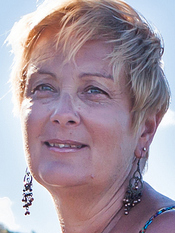 A couple of days ago I received an email asking me to write an article for a national newsletter about the exotic locales of my books and how I researched them. The journalist also asked me what it was like to be a successful writer in this digital age. I made a cup of coffee and I sat for a while reflecting over the past three years since my debut book, Holiday Affair was contracted. My writing life is truly wonderful. There is a lot of hard work involved, but the benefits are enormous.
Coming late to writing after a career in education meant to make an impact in this digital age, my books have to be of high quality and I had to be prolific. I now have thirteen different books available for sale (including two bundles), four more digital books written and in pre-production, and a three book print series contracted and underway. This has meant a very busy three years for me, but I have loved every minute of it.
I have always been an observer of life and people. My online personality is a talkative one, responding to readers and interacting with other authors on a daily basis. However, most of my day is spent alone in my study working on my current book, away from the opportunities of observing people as they go about their daily lives, and the experience of different settings. Being in the study all day can stifle that imagination.
So each year, I take the opportunity of experiencing somewhere different to keep my imagination alive and to keep my settings fresh, interesting, and exotic. Sometimes that can simply mean a walk down to the local beach, (HOLIDAY AFFAIR) or a short drive into a nearby rainforest or a mountain. Sometimes, it involves getting out our canvas camper trailer and heading off into the outback (OUTBACK AFFAIR and the upcoming KADAKU SUNSET), or going boating (DANGEROUS DESIRE).
Over the past two years, I have also been fortunate to have had the opportunity to travel overseas.
My current three book series (Half Moon Bay) is set in a fictional town near Half Moon Bay in California. I spent three days there a couple of years ago and as I visited the local scenic attractions in Monterey and Carmel-by-the-Sea, Pigeon Point Lighthouse and travelled the beautiful Highway 1, my iPad was quickly filled with notes and descriptions of everything I saw as the scenery and the feeling of the area touched me. On the plane on the way home, a whole community was devised and the series was born. BRUSHING OFF THE BOSS, which is released this week, is the second book in the series.
This year my opportunity to research settings involved a wonderful trip to Italy where I spent a wonderful ten days in Tuscany at a writer's workshop with Eloisa James. One of my books to be published next year was devised in that beautiful setting…TEN DAYS IN TUSCANY involves a gorgeous Italian millionaire.
So where to next? Next year I'm heading back to northern Australia to research book two in my print series for Pan Macmillan.
Where do you like your books set? Do you like to read about ordinary people in exotic locales or in their day to day lives?