The beach is my happy place. What's not to like about the beauty and peace of a lovely beach?
For me, visiting the beach is a real memory fest. I grew up playing on one, have always lived around water. Before I was even born (and let me tell you, that was a loooong time ago), my parents invested in land on a small island across from Seattle. Before I came along, the gang would pile into an old whaling boat my dad had found somewhere, take it through the Seattle locks (terrifying the people with pretty boats, who didn't want their babies scratched) and head across Puget Sound to the island. Back then it was all trees, strawberry farms and a few summer cabins. We added to the cabin population by one and became summer folk. We owned high bank property, which meant we eventually needed to quit borrowing my uncle's stairs and build our own to get to the beach. My dad hired a man to bulldoze a path partway. By that time I was around, a scrawny little girl fascinated by the whole process. The final product looked like a canyon to me and I dubbed it Moyle's Canyon. The name stuck. Before the actual stairs went in my friends and I would run down the canyon and slide down the giant hill to the beach, getting dirty clear down to our underwear. Oh the fun! (What was my mother thinking to let us risk life and limb doing that?)
The beach was a giant magnet, always drawing me. My girlfriends and I would try to swim in the frigid waters of Puget Sound (it was always a contest to see who could stay in longest), hunt sand dollars and agates, and attempt to make rafts as cool as my cousin's. His always floated magnificently. Ours always sunk. I never could figure out why. During the summer we packed our little cabin full of family and friends and good times. We had many a beach fire, scurrying up and down those stairs like busy ants, fetching hot dogs, potato salad, marshmallows, pop and chocolate cake.
My fondest memories, though, are of walking on the beach with my mother, picking up shells and talking girl talk. As she got older hip problems made it impossible for her walk on the uneven sand. It was hard to let go of that tradition. Even harder to let go of her. The day after she died I was back on the beach, having a very long conversation with God and trying to sort out my feelings.
Today, the beach property is no longer ours. At one point my siblings and I and our families all built homes on the property and lived there, made more great memories for our children. But life changed, and the island changed, and one by one, we vacated.
Still, I couldn't leave the beach. My husband and I built a getaway place in Ocean Shores, Washington, which is the inspiration for my new Moonlight Harbor series, and we're working to make new memories there with our family.
This place is the best. People are here because they want to be and everyone's happy. And why not? Because life's good at the beach.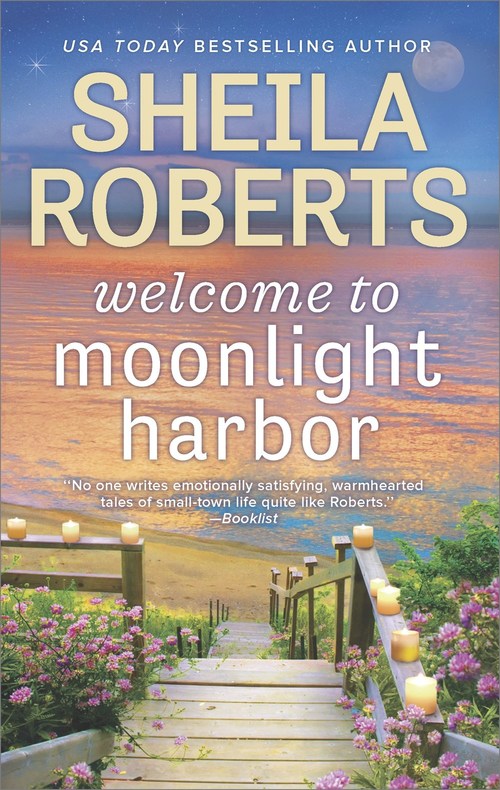 USA TODAY bestselling author Sheila Roberts returns with a brand-new series set on the charming Washington coast
Once happily married, Jenna Jones is about to turn forty, and this year for her birthday—lucky her—she's getting a divorce. She's barely able to support herself and her teenage daughter, but now her deadbeat artist ex is hitting her up for spousal support…and then spending it on his "other" woman.
Still, as her mother always says, every storm brings a rainbow. And when she gets a very unexpected gift from her great-aunt Edie, things seem to be taking a turn for the better. Aging Aunt Edie is finding it difficult to keep up her business running The Driftwood Inn, so she invites Jenna to come live with her and run the place. It looks like Jenna's financial problems are solved!
Or not. The town is a little more run-down than Jenna remembers, but that's nothing compared to the ramshackle state of The Driftwood Inn. Aunt Edie is confident they can return it to its former glory, though Jenna feels like she's jumped from the proverbial frying pan into the beach fire.
But who knows? With the help of her new friends and a couple of handsome citizens, perhaps that rainbow is on the horizon after all. Because, no matter what, life is always good at the beach.
Featuring all the warmth, romance and trademark humor of Sheila Roberts's writing, this new series will delight longtime fans and welcome a generation of new readers.
Romance Contemporary | Women's Fiction [MIRA, On Sale: April 17, 2018, Mass Market Paperback / e-Book, ISBN: 9780778368052 / eISBN: 9781488032851]

Life's good at the beach!!!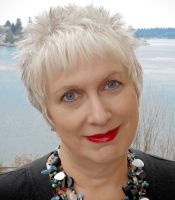 Read Sheila for a Good Time
Sheila Roberts lives in a small waterfront city in the Pacific Northwest. She's happily married and has three children. She's been writing since 1989, but she did lots of things before settling in to her writing career, including owning a singing telegram company and playing in a band. Her band days are over, but she still enjoys writing songs. Sheila's books are best sellers and often appear as Reader's Digest Condensed Books and book club selections. Her novels ON STRIKE FOR CHRISTMAS and THE NINE LIVES OF CHRISTMAS were featured as Lifetime and Hallmark movies and she has her fingers crossed as she has more film interest in some of her newer books.
When she's not speaking to women's groups or at conferences or hanging out with her girlfriends she can be found writing about those things near and dear to a woman's heart: family, friends, and chocolate.