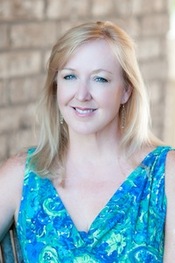 Do you have any strange collections? Recently my husband cleaned out a cabinet under the sink and found that I'd been hoarding wet-ones without knowing. It wasn't something I use excessively and I'm absolutely not an obsessive clean person. I think I just saw them in the grocery and thought "Oh, I probably need those"–about ten times or maybe twenty.
My husband lined them up on the counter. These aren't the little boxes of wet-ones. Nope, I seem to have an unknown fetish for the big round containers of Clorox Wet Wipes in various scents. Why had I felt it necessary to buy them over and over again? You'll love this—because they kept disappearing.
I would bring home bags of groceries which my family helped put away. Apparently the Wet Wipes belonged under the sink and hubby would stash them there without saying a word regarding the other boxes that were multiplying like crazy nor telling me where they were. I could never find them because I preferred to put them in another spot. My spot housed an empty container so I assumed someone in the family was burning through them like they were candy. Once I was informed of the proper place to store them, my hoarding spell ended.
We had a big laugh out of it and recently my husband saw a sale on Wet Wipes at the store…he snapped a picture with his phone and sent it along with the comment "Their pile is bigger than yours, should I buy some?"
We had a lengthy discussion about things that other people liked to hold onto for that just-in-case moment which may never arrive. I'm sure there's some sort of intellectual insight to a person's soul based upon the items they choose to stockpile.
These are the types of quirky traits that I like to add into a book to bring the characters alive and add a smile or two in the reading. Characters that do silly things and/or poke fun at themselves and each other. There's always a serious side as well. My latest, FIND ME, was released November 17th. I hope you'll read and enjoy the book. My characters don't hoard anything but they do seem to hide their feelings from each other so well that one wonders if they'll ever manage to overcome their commitment fears.
What do you hoard, errr, collect?
About the Book
Jackson was good at pushing Amanda's buttons – making her do things her sensible mind abhorred—but was cheating on a friend part of the agenda? Would he go that far? When his best friend has the girl he's always wanted, how far will Jackson go to tempt her away?
Jackson Holstenar owes his childhood to his best friend Carter, the closest thing he'd had to a brother. Amanda Gillespie's in serious need of adventure—according to her friend Darlene. After losing her job a year earlier then hiring on with another law office, she hasn't taken her eyes off work in months. Until the man behind her job loss shows up at the adventure club meeting Darlene dared her to attend—Jackson Holstenar.
When Jackson's father suffers a stroke, he has to drop his carefree attitude and take over the family company's helm. He turns to Amanda to help unravel a contract problem at work and fixes her up with his best friend who's ready to start a relationship. Can Jackson work alongside her again without losing her?
Can Amanda keep her work life out of her personal life and keep Jackson on the friendship track?
About the Author
Shelley K. Wall grew up in Missouri, graduated from Oklahoma State University, and took post graduate courses from OSU and the University of Wyoming. She's a member of RWA, Sisters In Crime (SinC), The Literary Guild, and Houston Writer's Guild. She writes daily, striving to perfect a voice that supplies enjoyable and romantic reads. She has yet to meet a person she doesn't like or a job that's not worth enjoying. She writes with humor, drama, and a desire to share life's precious moments. Shelley currently lives in Texas with her family.
Connect with Shelley: Website | Facebook | Twitter @skwallbooks
Buy FIND ME: Amazon | Barnes & Noble | Kobo