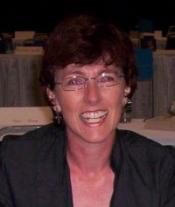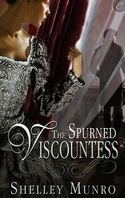 My parents introduced me to books and reading at a young age. As kids, my brother, sister and I knew our nursery rhymes off by heart and loved our parents reading to us. As we grew older, our love for books continued and we branched out, reading by ourselves.
I distinctly remember receiving a copy of Enid Blyton's FIVE ON A TREASURE ISLAND, book one in the Famous Five series, in my Christmas stocking. This was my introduction to mysteries. I devoured this book, reading it many times, along with the other Famous Five adventures. I was hooked, graduating to Nancy Drew and Hardy Boy mysteries, along with anything else that contained mystery and suspense.
During my teenage years, on a beach holiday, I ran out of books to read. Disaster! In desperation, and to keep the peace, my mother gave me one of her Mills & Boon romances. They were pretty tame in those days and the hero and heroine were lucky to actually kiss during the course of the book. I enjoyed the book and read several more during the course of our holiday.
Back at school again, my friends and I discovered Victoria Holt. (Wikipedia) A combination of mystery and suspense and danger along with romance, her books were everything I liked in a story. Gothic romances—I devoured these too. I still remember reading SHADOW OF THE LYNX, set in convict Australia. (It was both scary and compelling.)
Gothic romances have always been popular. It seems I'm not the only one who likes the combination of danger and romance. According to Wikipedia the first gothic romance ever published was THE CASTLE OF OTRANTO by English author Horace Walpole. It came out in 1764.
Gothic romances contain villains, madmen or women, tyrants, ghosts, monks, innocent heroines, dark and dangerous heroes, secrets, curses, haunted houses and castles in isolated areas. They can also contain paranormal elements such as werewolves, vampires, demons and other monsters.
Gothic Romance Writers, a chapter of Romance Writers of America, has a good list of motivations for a Gothic hero. They include the hero killing someone in his past, people who are close to him dying in mysterious circumstances or perhaps his first wife died unexpectedly. Do check out the list because it will definitely put you in a gothic mood.
When I started writing historical romances, it seemed natural for me to take all the elements I loved reading about and put them in my story. THE SPURNED VISCOUNTESS was born.
Here's the blurb for THE SPURNED VISCOUNTESS.
She must marry him.
Cursed with the sight and rumors of witchcraft, Rosalind's only chance at an ordinary life is marriage to Lucien, Viscount Hastings. She doesn't expect love, only security and children of her own. Determined to go through with the wedding, she allows nothing she encounters at the gloomy Castle St. Clare to dissuade her.
He wants nothing to do with her.
Recently returned from the Continent, Lucien has no time for the English mouse his family has arranged for him to marry, not when he's plotting to avenge the murder of his beloved Francesca. He has no intention of bedding Rosalind, not even to sire an heir.
Dark secrets will bind them.
Though spurned by her bridegroom, Rosalind turns to him for protection when she is plagued by a series of mysterious accidents and haunted by terrifying visions. Forced to keep Rosalind close, and tempted into passionate kisses, Lucien soon finds himself in grave danger of falling in love with his own wife…
THE SPURNED VISCOUNTESS is available from Carina Press.
Have you read a gothic romance before? Do you have any gothic titles you'd like to recommend? Do you enjoy a mystery element in your historicals? Do you like a paranormal element in your historicals?
CONTEST: Answer one or all of the questions above and go into a draw to win a download of THE SPURNED VISCOUNTESS, a Georgian historical romance with gothic tones, by Shelley Munro.
Shelley Munro lives in New Zealand and enjoys both writing and reading historical romance. She's always on the lookout for a good gothic historical and when she can't find any, she writes her own. Plans are underway for her next…. You can visit Shelley and learn more about her books at http://www.shelleymunro.com