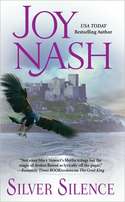 Druids of Avalon #3
November 2009
On Sale: October 27, 2009
Featuring:
Rhys; Breena
336 pages
ISBN: 0505527170
EAN: 9780505527172
Mass Market Paperback
$7.99
Paranormal, Romance Historical
Buy at Amazon.com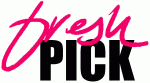 Dark Magic dooms Rhys to wander the endless roadways and wild forests, searching for druids strong enough to battle the coming evil. Duty demands that he lead a solitary life, taking women to his bed but not into his heart.
Dark Passion drives Rhys to commit acts that shame him, especially when he believes they've been witnessed by the innocent druidess he's sworn to protect. Breena is young and pure, and Rhys hates himself for his dark longing.
A Dark Spell steals Breena away, leaving Rhys to follow her through the Lost Lands to Britain's grim future, when the danger Breena has foreseen threatens to extinguish the Light of Avalon. Only together can Rhys and Breena unravel the secret linking their past with a future King, and break the… Silver Silence.

A powerful, passionate and intense story in the Druids of Avalon series.
Excerpt
Breena's voice trembled. "I don't want anyone else, Rhys. Can't you understand that? I love you. I want you."
And gods help him, he wanted her.
"Breena, please. Let us not speak of this again. Do not even think of it. I will not marry you. And I will not change my mind. I beg you, find another man on which to fix your fantasies."
He heard a sudden whoosh, as if all the air rushed from her lungs. "Oh. So I'm to find another man for my fantasies, am I? While you find whores for your bed?"
"I am a man," Rhys said quietly. "I am not celibate. I won't pretend that I am."
"Of course you are not. How could you possibly be celibate when there are no end of public-house wenches Read More…