When I first conceived the idea for a romantic mystery series set in Regency England, I had no idea how many books it would run; I figured a lot would depend on the critical reception and sales of the first book, IN MILADY'S CHAMBER. Fortunately, the mystery reviewer at Library Journal took a liking to it, calling it a "lively historical romp." Bow Street Runner John Pickett and the recently widowed Julia, Lady Fieldhurst, were on their way!
Still, I assumed the series would end once the romance between this unlikely couple was resolved. I didn't want it to fall victim to "Moonlighting Syndrome"; if you remember that 1980s TV series, viewers lost interest once Maddie and David consummated their relationship. Bearing that example in mind, it was obviously to my advantage to delay that event as long as possible; unfortunately, John and Julia kept rushing into each other's arms! The Big Event took place in Book 5, 2016's TOO HOT TO HANDLE. In theory, at least, I could leave them to their Happily Ever After, and begin a new writing project.
But a funny thing happened somewhere between the first book and the fifth: I'd grown attached to this pair, and I wasn't ready to stop writing about them yet. More importantly, I realized that a marriage between two people of such different social classes had plenty of built-in conflict to be explored. How would John Pickett feel about not being able to support his wife in the manner to which she was accustomed? How would Julia cope with her reduced social status?
FOR DEADER OR WORSE is the first post-wedding book, and its "meet the parents" scenario gave me plenty of opportunity for writing humor, which I love. Julia's father had appeared briefly in the first book, and although her mother wasn't "on stage," there were enough references to her to suggest her personality. Suffice it to say that Sir Thaddeus and Lady Runyon are not impressed with their daughter's new husband! When their head groom is discovered with his throat slit, John Pickett sees a chance to redeem himself in the eyes of his in-laws.
Here's a peek at that first meeting:
Julia took a deep breath. "Mama, Papa, I should like you to meet Mr. John Pickett"—her fingers, which had been tucked into the curve of Pickett's elbow, slid down his forearm to cling tightly to his hand—"my husband."

A moment of stunned silence greeted this pronouncement. Pickett, finding himself the object of two penetrating and far from admiring gazes, addressed his beloved under his breath.

"You didn't tell them?"

"I thought it would be better done in person," Julia murmured.

"But you wrote a letter—"

"I told them I was bringing a surprise," she offered, half hopefully and half apologetically.

Pickett sighed. "I suppose that's one way of putting it."

Lady Runyon, whose cool composure few circumstances had the power to disturb for long, found her tongue at last. "Well, Julia, this is very sudden," she said in a voice that shook only slightly, as she crossed the room to kiss her daughter's cheek.

To her new son-in-law she offered her hand, and Pickett, correctly surmising that any attempt to raise it to his lips would be seen as either toad-eating or impertinence, contented himself with pressing her fingers with what he hoped was the correct degree of respectful deference.

"Damme, I know who you are!" exclaimed Sir Thaddeus, who up to that point had been puzzling over where he might have seen this vaguely familiar young man before. "You're that fellow from Bow Street!"

"Yes, sir," Pickett said, sketching a bow. He would have expressed his pleasure in meeting Sir Thaddeus under happier circumstances, but his tongue was bridled by the realization that Sir Thaddeus was unlikely to view his daughter's unequal marriage in such sanguine terms.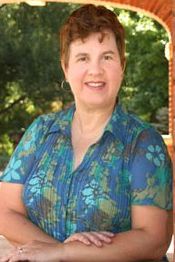 SHERI COBB SOUTH is the author of more than twenty books. In addition to the John Pickett mystery series, she has written a number of Regency romances, including the critically acclaimed The Weaver Takes a Wife. Her works have been translated into five languages, released in large print and audio editions, and recorded by the Library of Congress for its Books for the Blind program. She and her husband live in Loveland, Colorado—an excellent town for a writer of romantic novels to call home.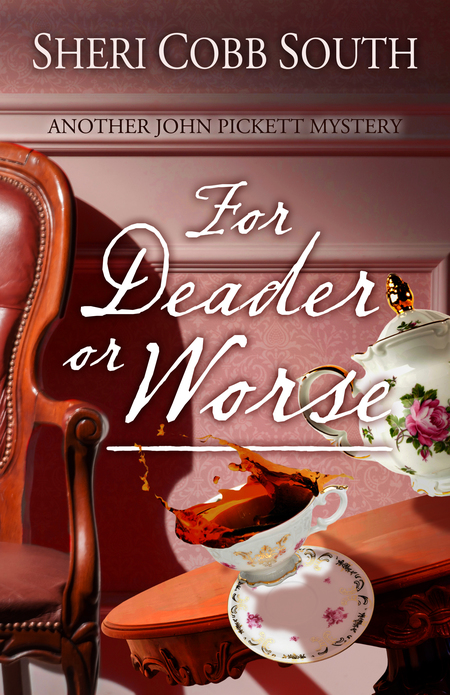 John Pickett and his bride Julia depart London for a wedding trip to Somersetshire, where Pickett faces his greatest challenge yet: meeting his in-laws. Sir Thaddeus and Lady Runyon are unimpressed with their new son-in-law, but the squire asks for his help nevertheless. Lady Runyon believes the house is haunted by the ghost of her elder daughter Claudia, who disappeared thirteen years earlier and whose body was never found. When Sir Thaddeus's groom is discovered dead, Pickett asks the Justice of the Peace (who happens to be Claudia's widower) for permission to investigate. When Claudia's childhood sweetheart takes a hand, it appears the distant past is not so distant, after all. It may not even be past …
Mystery Historical [Belgrave House, On Sale: February 27, 2017, Paperback / e-Book, ISBN: 9780692729830 / ]