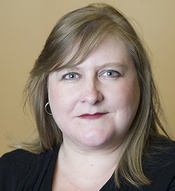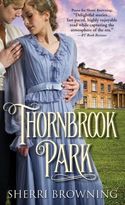 Like the first season of the popular TV show Downton Abbey, my new release THORNBROOK PARK is set in the Edwardian era, a time of great change in England, most especially for women.
The ladies in my novel all respond differently to the progressive climate of the time. Sophia, Countess of Averford, is slow to embrace change. She's content to read the fashion and gossip pages in the London Times and rely on her husband for political news. She isn't exactly sure how she feels about women voting. The 1908 Summer Olympic Games in London brought an interest in outdoor sports like tennis, archery, and yachting to Edwardian women, but Sophia prefers garden parties and leisurely afternoons. Sophia maintains Victorian sensibilities in her Edwardian world.
The novel's central heroine, Eve Kendal, a recently widowed visitor at Thornbrook Park, is temporarily dependent on the charity of her friend Sophia. Eager to manage her own affairs, Eve turns down the Earl of Averford's offer to let his solicitor look into her investments. She is not afraid to stand up for herself, and to take matters into her own hands regarding the romantic advances of Captain Marcus Thorne. Eve plays tennis, and she even attempts to box. She buys some shorter skirts, the raised hemlines making it easier to board trains. Eve is a modern woman, enjoying her modern times.
Lady Alice Emerson, Sophia's younger sister, embraces change and looks forward to future advancements. She believes women should have the right to vote, and she concerns herself with the plight of the poor and confronting social injustice. Alice considers taking a lover instead of becoming a wife. She would be the first among her friends to wear more daring styles, abandoning her corset and baring her arms at the end of the Edwardian period, the last era women wore corsets in everyday life. Alice is a woman determined to embrace the future.
Lucy Hodgson, head housemaid at Thornbrook Park, feels lucky to have a position in a grand house at a time when many of her friends are losing their positions or moving to jobs in manufacturing. The Earl doesn't consider the female servants to be potential sexual partners, as some upper class men do according to gossip. Lucy has heard stories of female servants becoming pregnant, losing their positions, and falling into poverty, or worse, dying from illegal abortions, the most common form of birth control in Edwardian times. In exchange for her hard work, Lucy is provided with food, clothing, housing, and a small wage, and she couldn't ask for more… but she is beginning to believe that she could expect more from life. As times continue to change, the possibilities are endless.
THORNBROOK PARK, an Edwardian Romance, is available now. I hope you check it out. Thank you!