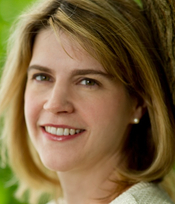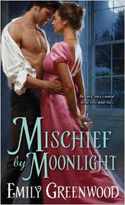 Thanks very much for having me here today to celebrate my new release, MISCHIEF BY MOONLIGHT. It's the last in my Regency Mischief series, and I hope readers will find the story funny and touching. Here's a little list with the lowdown:
10 Fascinating things about MISCHIEF BY MOONLIGHT
1. It's a love potion story! But it's not a magical potion, LOL. It's something made from flowers—think morning glories, which can cause hallucination. And, in this case, romantic mischief.
2. It's a love triangle story! The hero, Colin, the Earl of Ivorwood, is in love with his best friend's fiancé, Miss Josie Cardworthy. Her fiancé has been away at war for a year when the story opens, and in the meanwhile, she's had a chance to become very good friends with Colin, whose property adjoins her family's home. But she has no thought of ever being attracted to her handsome neighbor… at least not until her eyes are opened.
3.  Colin and Josie sometimes play a little game that Josie calls "not-dancing." She doesn't realize Colin has a very good reason for not dancing.
4. I've always had a soft spot for those still-waters-run deep guys, and Colin is one of my favorite kinds of heroes—tall, dark, and reserved, he keeps his deepest feelings to himself. In short, he's an introvert, but that doesn't mean he's shy or quiet. In Josie's words, Colin just doesn't "need people"—though this is definitely not the case where Josie's concerned.
5. Josie, on the other hand, is an extravert, and prone to impulsive decisions, so she's always ready for fun. But she doesn't always consider the possible consequences—like when she decides she needs kissing practice.
6. Josie, who's worried that her sister will end up an unhappy spinster, thinks that her very good friend Colin would make a wonderful husband for her sister. She has no idea that Colin's already smitten with Josie herself. Perhaps if she had realized this, she wouldn't have given him the love potion…
7.  Josie's sister may not be the best candidate for matchmaking—she has some pretty particular ideas about the kind of man she should marry. She's also completely wrong, as she discovers.
8. And then there's Josie's long-absent fiancé, a handsome and dashing army captain. As Josie begins to acknowledge her attraction to Colin, what will happen when her fiancé returns? Josie and Colin are both honorable people, but love and fate have twists and turns in store for them.
9.  Josie's mother is kind of a nightmare. But in a sort of good way 🙂
10. And finally, this: every time I typed "moonlight" when I was writing this book, it came out as "mooblight." Just don't think Mischief by Mooblight works as a title, though.
What traits do you most value in a hero or heroine?
To comment on Emily Greenwood's blog please click here.