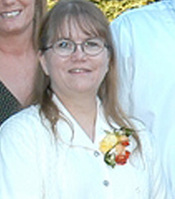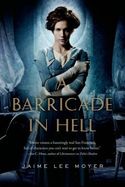 Most of us love spooky stories. Everything from tales of haunted houses told around the campfire on summer nights, to tragic stories of ghosts endlessly searching for a lost love hold us rapt and invoke that delicious shiver of momentary belief.  We all know these are only stories, make-believe, but just for an instant– we wonder if they could be true.
But what if you knew, really knew, that ghosts were real? What if they appeared to you every single day of your life, woke you in the middle of the night, and threatened those you love?
How would you live with being haunted? That's the question facing my main character Delia Martin and her husband, Captain Gabe Ryan, in A BARRICADE IN HELL, the second Delia Martin book. It was also the question I had to ask myself when I started writing this series of books.
Ghosts seek Delia out, both the lost and confused haunts who haven't yet realized they're dead, and the stronger, more malevolent spirits who seek revenge, or are determined to cling to the world of the living. All of them want something from Delia. Most of what they want she can't give.
Phantoms often follow Gabe home, most of them murder victims from unsolved crimes, their names lost to time. As a homicide detective, Gabe deals with violent death and the damage done everyday. He can't see ghosts the way Delia does, but he believes deeply and passionately that everyone deserves justice. That he can't find it for every victim doesn't stop him from trying.
Out of necessity, Delia has learned to protect herself and grown stronger. Hurting Gabe, or worse yet losing him, is her biggest fear. She's determined that her ability to see into the spirit realm, unasked for and largely unwanted, won't harm Gabe, or any of the other people she loves.
That determination and strength are put to the test when a new ghost appears in their lives, a little girl spirit with an intense and worrying interest in Gabe. This little girl ghost defies Delia's efforts to send her away at every turn.
Why is this spirit so focused on Gabe, and how can Delia protect the man she loves?
That's only one of the questions to be answered and mysteries to be solved in A BARRICADE IN HELL. The solutions are all in the book.