Whenever you mention Las Vegas, you always think of the gambling – and why not, the casinos dominate the skyline and almost every vacation image you see include a shot of the gambling tables! But there's more to Vegas than just the slots… and if you're looking for some quiet time, I've got the place for you!
Mandalay Bay is a great casino, but if you step to the side and turn a corner, you'll find yourself at the Aquarium – and another entire world waiting for you to explore! The Shark Reef aquarium gives an entire different experience and for only a few dollars you can not only find yourself nose-to-nose with a shark, but also a chance to touch a live stingray!
When I was writing HARD PURSUIT, I needed a quiet place for Trey to take Ally – somewhere that wasn't filled with loud music and provided a welcome distraction. But aside from a restaurant (and I've been told I write a LOT of eating scenes!), where do you go, especially in Las Vegas?
Answer – a magical, wonderful aquarium where you can imagine yourself swimming with the sharks, far away from the dry heat and frantic activity that is Vegas.
But why should I keep describing it to you when someone can do it so much better…
From HARD PURSUIT:
The smell was the first thing to hit her senses. A thick, damp scent, wiping away the last of the dryness from the casino and the drive over.

The walls seemed to be made of brick, the tall green vines climbing everywhere. It was made up like an ancient temple, the thick stones inscribed with mysterious symbols.

"The Komodo Dragon exhibit is over here." Trey motioned at one of the enclosures.

She walked along in awed silence, studying the various exhibits as the path wove through the building. It was hard not to stand and stare at the piranha pool, the hungry predators swimming silently. Screens nearby displayed trivia about the different fish, rotating through the presentation.

They came to a tank filled with neon–colored fish, the label listing them as Caribbean. She drew her fingers along the thick glass, enjoying the sight. "They're gorgeous."

"That they are. But not my favorite here." Trey took her free hand. "I like this part."

She gasped as they stepped into a tunnel, the bright blue water surrounding them on all sides. Above them sharks lazily swam by, the flora and fauna ignoring their presence.

"Oh, my God. I'd read about places like this, but…" She reached up as if to touch the transparent roof. "How beautiful."

They loitered in the tunnel for a long time, admiring the various creatures around them. Finally, she stepped out to spy the low pool in front of them, the sandy bottom covered with at least a foot of water.

"This is the petting zoo, usually." There was a bit of disappointment in his voice. "It'd have stingrays here for you to touch, if you wanted – but I couldn't ask anyone to come in to fill the pool with the stingrays."

She dipped her fingers into the water, unable to resist. "That's fine. You've already done so much for me tonight with this."

He squeezed her hand. "We're not finished yet. There's the shipwreck over here and the actual shark exhibit. Then we need to go back – Jeffery's keeping that door open for us."
So if and when you ever visit Las Vegas – don't forget there's more to Sin City than just the casinos and nightclubs! A few steps to one side and you can find a lovely diversion, a chance to purge your senses and have a great time without losing all your spare cash!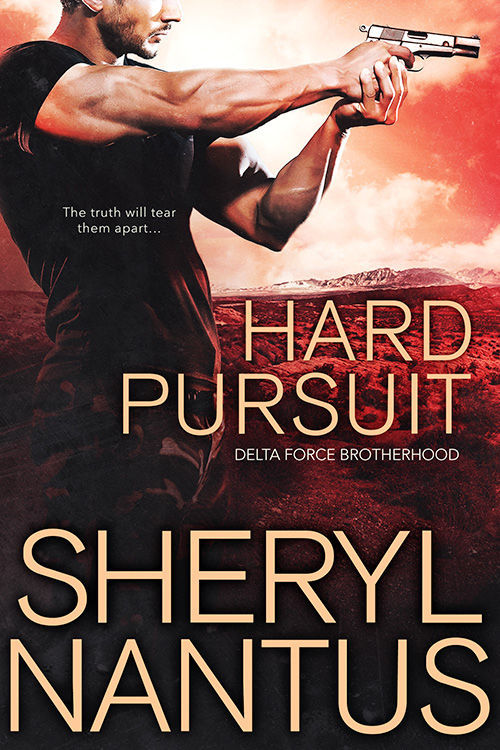 Trey Pierce has spent years helping the Brotherhood, using his computer skills to dig out secrets and help deliver justice. But there's one mission he's yet to finish––finding out who killed his best friend. A chance meeting with Ally Sheldon gives him a new lead, one that comes with some baggage.
Executive Ally Sheldon has to find her wayward brother if she wants to save her company. Pretending like nothing is wrong is getting to her. But when the sexy Trey is assigned to her to help her case, focusing on what's most important is difficult.
Never in his life has Trey been more attracted to a woman, but she's hiding something. And that something may just destroy them.
This is a STAND-ALONE SINGLE TITLE book, perfect for readers who love alpha military heroes and the women they'd die for.
Romance Military [Entangled Amara, On Sale: February 26, 2018, e-Book, ISBN: 9781640634800 / eISBN: 9781640634800]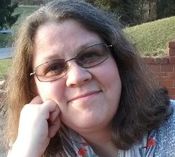 Sheryl Nantus was born in Montreal, Canada and grew up in Toronto, Canada. A rabid reader almost from birth, she attended Sheridan College in Oakville, graduating in 1984 in Media Arts Writing.
She met Martin Nantus through the online fanfiction community in 1993 and moved to the United States in 2000 in order to marry. A firm believer in the healing properties of peppermint tea and chai she continues to write short stories and novels while searching for the perfect cuppa.
She has published multiple books with Swerve, Entangled Publishing, Samhain Publishing and Carina Press. In 2011 she won two second-place Prism Awards from the Fantasy, Futuristic and Paranormal chapter of RWA for her steampunk romance, "Wild Cards and Iron Horses" and the first volume of her superhero romance trilogy, "Blaze of Glory". In 2013 she won a third-place Prism Award for her paranormal romance, ""Blood of the Pride"".