This week I'm featuring four new mysteries you can't pass up. These four authors have supplied a variety of different types of mysteries to choose from—like the delicious cooking whodunit's of Joanne Fluke, or the sweet teas twisters of Laura Childs. Perhaps you're in the mood for Anna Lee Huber's historical cliffhangers, or the sassy sleuths of Erin Huss. You really cant go wrong with these mysteries; there's one to fit every mood and personality of mystery lovers.
A Hannah Swensen Mystery #21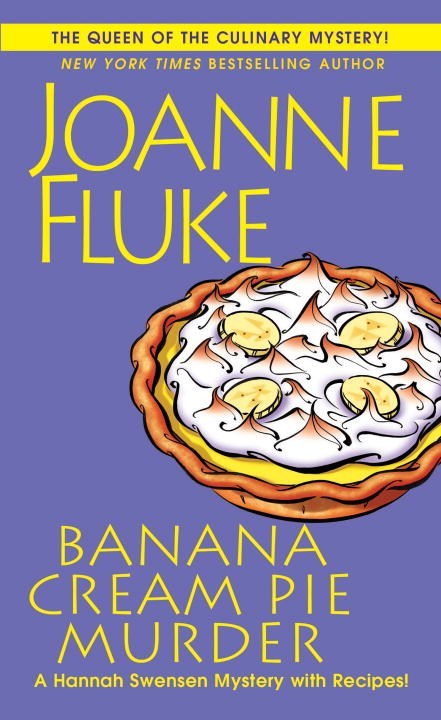 A romantic seven-day cruise is the perfect start to bakery owner Hannah Swensen's marriage. However, with a murder mystery heating up in Lake Eden, Minnesota, it seems the newlywed's homecoming won't be as sweet as anticipated…
After an extravagant honeymoon, Hannah's eager to settle down in Lake Eden and turn domestic daydreams into reality. But when her mother's neighbor is discovered murdered in the condo downstairs, reality becomes a nightmarish investigation. Victoria Bascomb, once a renowned stage actress, was active in the theater community during her brief appearance in town…and made throngs of enemies along the way. Did a random intruder murder the woman as police claim, or was a deadlier scheme at play? As Hannah peels through countless suspects and some new troubles of her own, solving this crime—and living to tell about it—might prove trickier than mixing up the ultimate banana cream pie…
Features Over a Dozen Cookie and Dessert Recipes from The Cookie Jar!
Mystery Amateur Sleuth [Kensington, On Sale: January 30, 2018, Mass Market Paperback / e-Book (reprint), ISBN: 9781617732225 / eISBN: 9781617732218]

Another killer dessert for Hannah Swensen!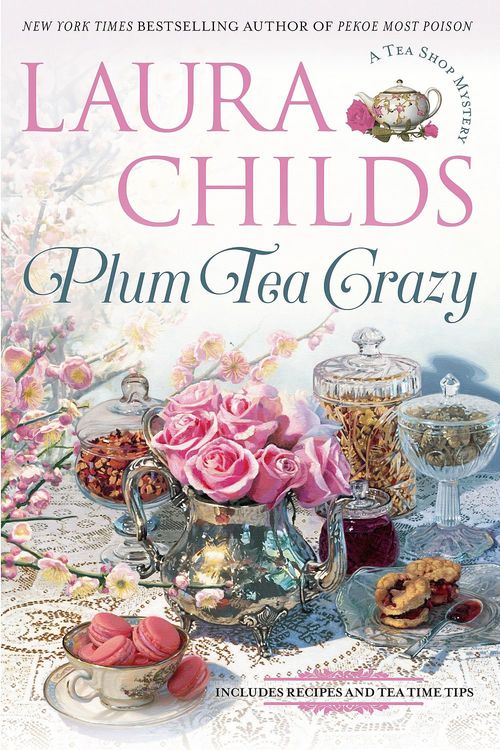 Theodosia Browning investigates a Charleston steeped in tradition and treachery in the latest Tea Shop Mystery from New York Times bestselling author Laura Childs.
While viewing the harbor's Gaslights and Galleons Parade from the widow's walk of Timothy Neville's Charleston mansion, local banker Carson Lanier seemingly tumbles over a narrow railing, then plunges three stories to his death. But a tragic accident becomes something much more sinister when it's discovered that the victim was first shot with a bolt from a crossbow.
At the request of the mansion owner, Theodosia investigates the tragedy and is soon neck deep in suspects. An almost ex-wife, a coworker, a real estate partner–all had motives for killing the luckless banker, but one resorted to murder to settle accounts.
Mystery Woman Sleuth | Mystery Cozy [Berkley Prime Crime, On Sale: March 6, 2018, Hardcover / e-Book, ISBN: 9780451489609 / eISBN: 9780451489623]

Laura Childs has definitely made her mark as one of the best authors of cozy mysteries.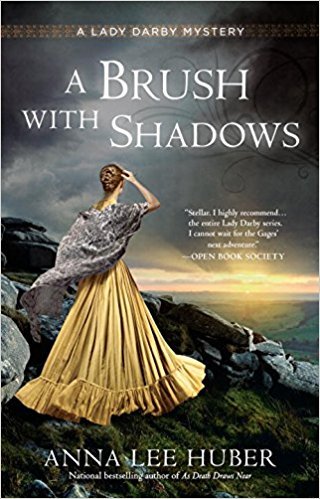 Sebastian Gage returns home to battle the ghosts of his past and prevent them from destroying his future with Kiera in the latest exciting installment in this national bestselling series.
July 1831. It's been fifteen years since Sebastian Gage has set foot in Langstone Manor. Though he has shared little with his wife, Lady Kiera Darby, about his past, she knows that he planned never to return to the place of so many unhappy childhood memories. But when an urgent letter from his grandfather reaches them in Dublin, Ireland, and begs Gage to visit, Kiera convinces him to go.
All is not well at Langstone Manor. Gage's grandfather, the Viscount Tavistock, is gravely ill, and Gage's cousin Alfred has suddenly vanished. He wandered out into the moors and never returned. The Viscount is convinced someone or something other than the natural hazards of the moors is to blame for Alfred's disappearance. And when Alfred's brother Rory goes missing, Kiera and Gage must concede he may be right. Now, they must face the ghosts of Gage's past, discover the truth behind the local superstitions, and see beyond the tricks being played by their very own eyes to expose what has happened to Gage's family before the moors claim yet another victim…
Mystery Historical [Berkley, On Sale: March 6, 2018, Trade Size / e-Book, ISBN: 9780399587221 / eISBN: 9780399587238]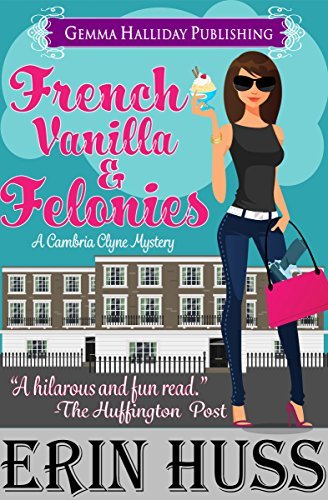 When Cambria Clyne—klutzy, twenty-something single mom—takes the job of an apartment manager at an LA complex, she hopes her run of bad luck is finally coming to an end. She's got a nice home for her daughter, a steady source of income, and the cute maintenance guy is certainly a nice perk! But her luck takes a bad turn again when a dead body turns up, a crime spree takes over the community, and Cambria finds her complex squarely at the center of it all!
With her dream job suddenly on the line, Cambria dons her detective hat to get to the truth—after all, she's watched enough crime shows on TV to know how to catch a perp! Or so she hopes as she wades through a streaker in apartment 40, an ex-con with a shady agenda, an overly frisky retired couple, and the suspiciously sneaky dealings of the dentist in apartment 36. But will Cambria be able to catch a killer… or will she get caught up in his game and lose it all?
Mystery Amateur Sleuth [Gemma Halliday Publishing, On Sale: March 13, 2018, e-Book, ISBN: 9781947110373 / eISBN: 9781947110373]
Until next time, get cozy and read on!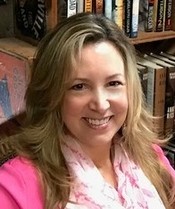 Kym Roberts is a retired detective sergeant who looks for passion, mystery and suspense in every book she reads and writes. She can be found on the web at
kymroberts.com
, on Facebook at
@KymRoberts911author
and on Twitter
@kymroberts911
. Kym's third Book Barn Mysteries
Perilous Poetry
, is available now!