I remember the first time I visited Las Vegas – striding down the ramp and out into the terminal, eager to pick up my bags and head out for my hotel. It was like any other airport I'd visited, noisy and filled with commuters racing to catch their flights or grab their luggage and head out into the city.
But this wasn't any other airport. Right beside the luggage carousel sat rows of slot machines, waiting to take my money as I watched for my bags to arrive. I couldn't stop looking over at the noisy, eye-catching displays tempting me with the chance of beginning my winning streak before getting to my hotel. An attendant walked up and down the aisles, exchanging money for eager players. And they won. I saw more than one machine explode into loud bells and whistles, flashing lights as it paid out. It made the usually boring wait for my luggage that much more interesting as I fought to keep from losing all of my gambling money before even leaving McCarran Airport.
I went on from there to the hotel and my week-long stay where night only meant it got a bit cooler outside – the casinos never closed and neither did the cafes and stores, eager to take their share of my winnings, meager as they were. No matter what time it was I could find myself surrounded by people, living life to the fullest as they lost and won at cards or at the slots before partaking in the wild nightlife Las Vegas is known for. Good food, good people, good parties – it was easy to lose track of time and discover I'd been out all night and well into the morning without feeling any time had passed. When I did step outside either into the cool night air or the blistering dry heat I'd be surrounded by all types of people, from the new tourist standing still and staring at the replica Eiffel Tower or enjoying the musical fountains at the Bellagio to the experienced busker performing for the eager crowds.
That, in a nutshell, is Las Vegas. A surreal adult playground where the unusual sits next to the usual and no one blinks an eye. It made the city a perfect place for the Delta Force Brotherhood to set down roots, buying up a nightclub and using it as a front for their operations to help those who can't get justice through the regular options. Their late-night comings and goings, their odd behavior and their presence wouldn't seem out of place.
When I was developing the series I went over the many places I could have the Devil's Nightclub located, the home base for this secret group of warriors. The nightclub not only is the safest place in Las Vegas to visit and enjoy but also an excellent meeting spot for those looking to contact the Brotherhood. People come and go, enjoying the live bands and rocking out on the dance floor but few of them ever find out about the bottom level where the Brotherhood trains and prepares for their missions or the upper floors holding private suites along with Dylan McCourt's office where he looks out over the crowd every night, keeping an eye out for anyone who might need the Brotherhood's help.
Over the years I've visited Las Vegas a few times and every time the skyline's changed. There's very little that stays the same – new hotels fly up almost yearly, older casinos renovate and recreate themselves while the tourists flow in and out. It's a fantastic place for conventions where the motto of "What happens in Vegas stays in Vegas" is taken to heart, as anyone who's attended can attest to.
But it's also a place to recreate yourself if you want to – and when I was looking for a home for Dylan McCourt and his men Las Vegas came easily to mind. A city that never sleeps, is constantly in a state of change and where people come and go from all over the country, from all over the world?
That's Las Vegas. Sin City. Home to the Devil's Playground and to a secret group of men who will go the distance for you – if you can find them.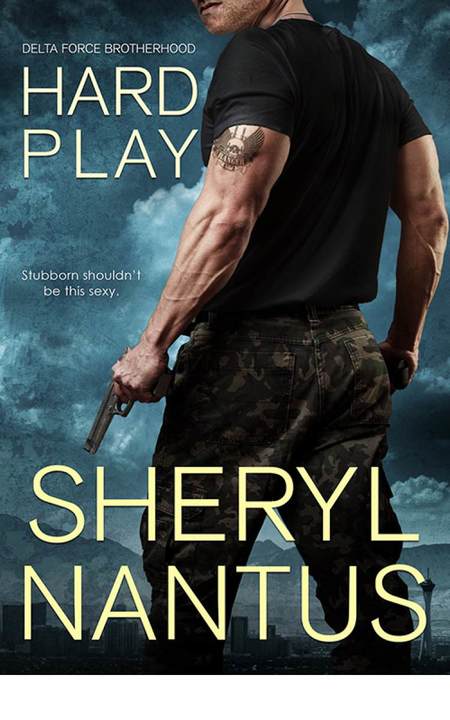 Ex-special forces ranger Dylan McCourt is a stone cold killer who cares only about his military brothers and doing what's right. He's used to giving orders and has zero patience for bullshit. Most people tremble when they look him in the eye, but not his infuriatingly sexy new rescue mission, Jessie Lyon. She just juts her chin and says she's not leaving without clearing her father's name, to hell with his rules. And was that a one finger salute he sees in her eyes or his imagination? Either way, he knows this is one job his training might not have prepared him for.
For fans of Maya Banks' KGI series, prepare to meet the men of the Delta Force Brotherhood, a sexy new contemporary series where kicking ass and living hard is just how they roll.
Romance Suspense [Entangled Select, On Sale: February 13, 2017, e-Book, ISBN: 9781633758414 / eISBN: 9781633758414]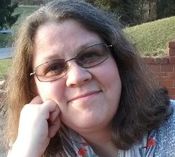 Sheryl Nantus was born in Montreal, Canada and grew up in Toronto, Canada. She met Martin Nantus through the online fanfiction community in 1993 and moved to the United States in 2000 in order to marry. A firm believer in the healing properties of peppermint and chai tea she continues to write short stories and novels while searching for the perfect cuppa.
She loves to play board games and write haiku, although not usually at the same time.
She has published multiple books with Entangled Publishing, St. Martin's Press/ Swerve, Samhain Publishing and Carina Press.