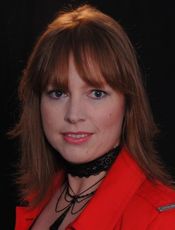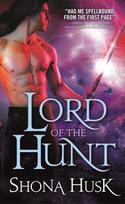 I remember watching Romeo and Juliet on TV for the first time and loving it. This was a long time before the Baz Luhrmann production (which I also really like). The one I first saw was the Zeffirelli version.
I was about 14 at the time so of course the idea of having this amazing love was fascinating. However I always hated the ending. I love a happily ever afters. Years later I discovered Tristan and Isolde (another love story that ends in tragedy). I love the film and hate the ending. I want it to work out for the lovers. They've struggled so much they deserve to be happy!
Both tales are about forbidden love. I think they are meant to be a morality tale about crossing lines and loving the wrong person. Personally I see them as epic love stories that ended in tragedy because of a few bad decisions. They could have been together if they'd done it differently.
When the idea for Lord of the Hunt first came to me I knew that Taryn and Verden shouldn't be together. And I knew the black moment was going to be the point where Romeo and Juliet, and Tristan and Isolde failed. Somehow my characters were going to have to press on and find their happily ever after.
Of course if Taryn and Verden had ignored the growing attraction or waited until it was safe to act on it the book would've been much shorter and a lot less fun
But part of the attraction is that it is forbidden. At first there is the thrill of getting away with it that adds the heart pounding desire…then that gradually becomes the fear of getting caught. Actions and words are second guessed to avoid revealing the truth. And yet a secret is never really a secret for long. Someone always finds out…
~~~
"You have a smudge of dirt on your shirt." The Queen flicked Verden's undone sleeve with the tips of her fingers.
"Do I?" He glanced down and saw a red-brown dust from the ruin. His heart skipped a beat. He used the back of his hand to wipe away the offending mark but it remained. He shrugged as if it were nothing of consequence. "Hunting in the mortal world is dirty work."
The Queen looked at him. Her dark eyes dead of all emotion. "I suppose it is." She turned away, followed by the ladies she kept around her. "If you aren't careful, you will disgrace yourself. Appearances matter, more than ever." She didn't bother to even look at him as she swept down the corridor.
She wasn't talking about his clothes. She knew he was seeing someone, which meant she'd be trying to work out who. There was no smile on his lips as he went into his chamber and shut the door. He leaned against the wood, unable to move.
He would not allow the Queen to steal his newfound happiness. He would do better at hiding what he had and what he wanted. He'd speak to Gwyn on Taryn's behalf about her parents. He'd do whatever it took to get her free of Gwyn and clear a path for him and Taryn to be together openly.
Of course, he had no idea how he was going to do that.
LORD OF THE HUNT BY SHONA HUSK – IN STORES JANUARY 2014
She Wasn't Cut Out for His World…
The realm of the fairies might be unbelievably beautiful, but its people are notoriously treacherous. Raised among mortals, Taryn hoped to avoid her fairy heritage her whole life. But now she must cross over to Annwyn and appeal to the King to pardon her exiled parents, or they're sure to die. And to get to the King, she'll first have to face the Lord of the Hunt…
He Can't Imagine Life Without Her…
Verden, Lord of the Hunt, is sworn to serve to King. But the moment he sees Taryn, the attraction is instant and devastating. How can he not help the beautiful, brave young woman who refuses to bend to the will of the court? Yet the power in Annwyn is shifting, its magic failing. No matter how much he may love Taryn, the Hunter knows that abandoning his duty could bring down the mortal world forever…
Praise for the works of Shona Husk:
"Romantic and intriguing." —Publishers Weekly
"Enthralling." —Booklist
"A great fairy-tale feel…dark, fresh, and tantalizing." —Anna's Book Blog
ABOUT THE AUTHOR
Three time ARRA finalist Shona Husk lives in Western Australia at the edge of the Indian Ocean. Blessed with a lively imagination she spent most of her childhood making up stories. As an adult she discovered romance novels and hasn't looked back. Drawing on history and myth, she writes about heroes who are armed and dangerous but have a heart of gold—sometimes literally. She is the author of the Shadowlands Series and the Annwyn Series. You can find out more information about Shona and her edgy romances at http://www.shonahusk.com/ or follow her on Twitter, @ShonaHusk.
To comment on Shona Husk's blog please click here.