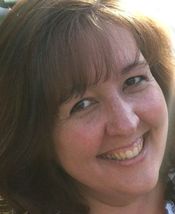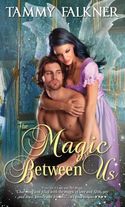 I received an email today that made me positively giddy. No, I didn't get a great review. Well, I did, but that's not what caused the main giddiness for this morning. I got an email from my 9 year old's school. I get an email every time he takes a test on a book he has read. It's called an "AR" test, which stands for accelerated reading. It's kind of like book reports used to be when I was young. I would read a book and write a report. Well, now they read a book and take a quiz, and they get points for each quiz. My son's school emails me every time he takes a quiz.
He used to take the quizzes and I would get emails about how poorly he did. He hated reading worse than he hated taking a bath. And that's saying a lot. He hated it worse than cleaning the bathroom. Or washing dishes. The tests came back at 20%. 40%. 60%. They were low enough to rock a writer's world. Imagine the horror of having a kid who hates to read. You can't, can you? I make my living on books. I grew up with wonderful friends I had never met, all because I have always loved books. And my son hated them.
When I found out, I was devastated. Absolutely devastated. I tried everything to get him to read. We read books with him. We tried all the tricks. Nothing worked. I had just about convinced myself that he would never, ever be a reader. I bought a spare kindle fire – you know, in case mine should happen to break – and when I brought it home, my 9 year old looked at me and said, "Can I use it?"
Imagine me like a dog whose ears perk up when you hold a treat over her head. I was perked.
"Why do you want it? You don't like reading," I asked.
He shrugged. But I bought a book I thought he might like and told him he could sit up and read for a little while in bed. At 11 pm, he crept into my room to hand me the kindle and said, "I finished it. Can I have another?"
I bought book two right then and there. He didn't have to ask me twice. In the space of a night, my kid who hated books, failed every test on a book he ever read, and who made faces if I even mentioned reading, was ready to devour books like water.
He likes reading on the kindle. He loves it actually, and he has more AR points than anyone in the fourth grade at this point. He's reading Percy Jackson and Alex Ryder and he's waking up in the morning saying with a chuckle, "You'll never believe what happened in the book." Then he goes on to tell me all the ludicrous and amazing things he has read.
All because of a used kindle fire I bought for cheap. I just had to find the right method to present the books to him. Once I did, there was no stopping him. He's reading so much that I worry about my book budget. But he's reading so much that I don't worry about my book budget, either. I'd probably let the kid break the bank if he wanted a library of his own. All because he might just want a library of his own.
THE MAGIC BETWEEN US BY TAMMY FALKNER – IN STORES JANUARY 2014
When These Worlds Collide…
Cecelia Hewitt has lived her whole life in the land of the fae, and she dreams of a future with her childhood sweetheart, Marcus Thorne. When Marcus is called upon to dwell in the human world, it means leaving Cecelia behind and breaking both their hearts…
More Than Sparks May Fly…
Marcus was groomed for leadership in the land of the fae, but now that he has found his human parents, he will inherit his father's title and position in the British ton—and he will marry a human. As love and passion continue to burn between Cecelia and Marcus, the question remains: Can two people fated for different worlds find one to share?
ABOUT THE AUTHOR
As half of the Lydia Dare writing team, Tammy Falkner has co-written ten books, including A Certain Wolfish Charm and In the Heat of the Bite. A huge fan of Regency England, her regency paranormal series combines the magical elements of both mystical faeries and the glittering regency ton and includes A Lady and Her Magic and The Magic of "I Do." Tammy lives on a farm in rural North Carolina with her husband and a house full of boys, a few dogs, and a cat or two. Visit her website, www.tammyfalkner.com, for more information about all of her books!
One commenter will win a copy of THE MAGIC BETWEEN US
To comment on Tammy Falkner's blog please click here.