A smart, sexy, and well-regarded billionaire is a rare being. Even more so, when that billionaire is—wait for it—a female! A tech mogul, who founded a billion-dollar technology empire and retained the respect of her peers as well as all who work for her.
In my debut novel, RULE BREAKER, that is exactly what you get. Arya Rey is a brilliant software developer, whose dedication and attention to detail give her the ability to control every aspect of her technology domain. She is a badass heroine, always in control.
With one exception, when she's behind closed doors and in the presence of her dominate ex-lover Maxwell Dane. He is the only man with the ability to call to a desire no one dare know about: the need for submission, the need for domination. In Max's arms, Arya can relinquish all power and gain the freedom she craves.
Max wants one thing, to have the woman he loves back in his life, not only as his submissive but also as his equal, his wife. Nevertheless, she refuses, and so if domination is what she wants, domination is what he'll give her. Maybe one day, she'll recognize that what they share is the real thing, not a game of domination played out on the hard desk in her office—and in the kinky room he built for her in his mansion.
RULE BREAKER will take you on a journey through Arya and Max's high stakes world of technology and international espionage. Where their love is pushed to the limits, both literally and figuratively. Get ready for a fast-paced, sexy adventure. You will gasp at the limits they push, but you won't be disappointed!
Here is a brief synopsis of RULE BREAKER.
She controls a technology empire. He controls her.
At just twenty-eight years old, Arya Rey has become queen of the tech world. While she is highly respected as a philanthropist and fearless businesswoman, no one would suspect that beneath her controlled exterior simmers a private passion. A desire never spoken of in Boston's elite social circles. A need for submission, for satisfaction, for the kind of exquisite pleasure that can only be provided by one man . . . her billionaire ex-lover Maxwell Dane.
It's been five years since Max and Arya last met. Five years that they've longed for the feel of each other's skin. Max always takes what he wants, and he wants Arya back. But it's more than the memory of her broken heart that makes her resist. During their time apart, Arya has collected secrets of her own. She can give Max her body, but can she give him the truth?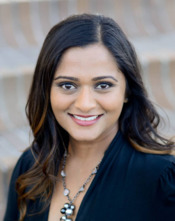 Sienna Snow's love of reading started at a very young age with "Beezus and Ramona." By the time she entered high school, a girlfriend introduced her to Bertrice Small and Jude Deveraux, and an avid romance reader was born.
She writes sexy romance, some with a lot of heat and spice and others with a bit of fantasy. Her characters represent strong women of different cultures and backgrounds, who seek love through unique circumstances.
When she is not writing, traveling, or reading, Sienna spends her time with her husband and two children.
To learn more about Sienna Snow, go to www.siennasnow.com or follow her on Facebook, Twitter, or Goodreads.