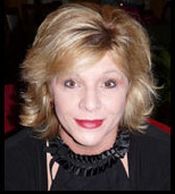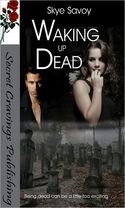 Surgical complications happen to everyone else, not to cosmically blessed people who work for the hospital where they're having the surgery done. At least that's what I thought before I woke up from elbow surgery with a wrist as limp as a month-old celery stalk. I went back to sleep immediately.
I woke-up to a nightmare. I went in for surgery to repair a Nirschl Lesion (tennis elbow) and ended up with a stretched radial nerve. I could concentrate as hard as I wanted, but I couldn't lift a finger on my right hand. Bad and double bad: Bad because I did everything with my right hand. Double bad because my left hand was about as useful as my pinky toe.
My arm was numb. I felt, but not in the tactile sense. I felt almost every emotion in the five stages of grief: denial, anger, bargaining, depression and acceptance. I got stuck in "denial" and never made it to acceptance. I had a busy healthcare marketing career where I spent seventy percent of my time typing and the other thirty percent on the phone or in meetings. My first published novel, FINDING HER PERFECT MASTER, was just released. I couldn't sign the books. Six chapters of my second paranormal romance percolated on my hard drive. Most of all, my young daughter needed a mother who could cradle her with both hands.
With a lot of determination mixed with a little trepidation, I went to physical therapy every day. Every day, I came home depressed when I didn't do as well as I wanted. Why couldn't I be like the people I read about who triumphantly overcame physical distress with superhero-like prowess? I wanted their lives. The need to escape reality drove me into the pages of a book. I found I couldn't actually turn the pages—especially not in a doctor's office balancing my bum arm and purse precariously in my lap. Fortunately, my techno-savvy husband gave me a Sony Reader for my birthday.
My tastes gravitated to more "fluffy" paranormal romance by Katie MacAlister, MaryJanice Davidson and Dakota Cassidy. Because I vacillated between the anger and depression stages, I decided to walk on the dark side. I loaded Larissa Ione's Demonica series, Jennifer Estep and Gena Showalter onto my eReader and lost myself. When I read SIN UNDONE, I was tough and impervious to pain like Ione's Seminus demon heroine, Sinead Donnelly. I didn't need to use both hands to command the four elements like Belle Jamison in Showalter's PLAYING WITH FIRE. And, I could tell granite rocks to crush the doubts that plagued my self-esteem like assassin, Gin Blanco in Estep's SPIDER'S BITE.
These gutsy novels offered me more than escapism. They empowered me to do something—to be something more than what life threw at me. Not only did I approach daily physical therapy with a renewed passion, I became compelled to write again. My characters, like me, were tired of being passive. They demanded that I make an attempt to negotiate the computer keyboard.
I slowly pecked away at the keys, even though it was painful and only my pointer finger worked.  WAKING UP DEAD, re-awakened. My heroine, Ava Lowery, transformed from a 51-year-old newly divorced small town caterer, to a feisty spirit who refused to go quietly with the sexy fallen angel, Suriyel, who appeared to collect her soul. She demanded a second chance at life in order to find her killer. Suriyel gave her a chance and trained her to be a kick-butt assassin to avenge her death.
A healthy sense of humor helped pull me through. I infused my characters with the same wittiness and put them in some outlandish situations—the heroine battles a possessed Elvis impersonator and her deceased mother comes to her aide riding a tricked-out Hoveround®.
As avid readers, we know the power of the written word.  I read for emotional rehabilitation and ended up physically rehabbing myself by typing the rest of WAKING UP DEAD. The inspiration I received from the strong heroines in the books I read reminded me of the strong women in my own life and helped me find the inner strength I'd buried.
The names of those who comment will be entered into a drawing for a free copy of WAKING UP DEAD.
To comment on Skye Savoy's blog please click here.