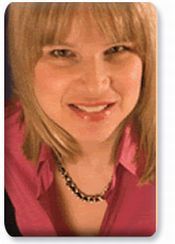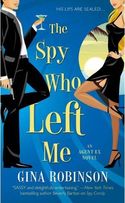 It's Black Friday. If you're like me, you've been out shopping in the predawn hours. Fighting crowds. Enjoying the holiday atmosphere. Trying to get a bargain. Now you've arrived home with your packages, boxes, and bags and are feeling more like the Grinch than Santa Claus. There's still so much to do—eat the rest of the leftover turkey and pumpkin pie, put away the fall decorations, pull out the Christmas decorations, finish your Christmas shopping, wrap it up, mail it, take a family photo for your Christmas card, make out your cards, get them mailed, put up the tree  . . .
Right about now you probably feel stressed out and ready to scream. There's too much to do and too little time to do it. And now it's started to snow. Which will make travel nearly impossible, especially if you live in a city like Seattle, where I do, and they only have one snowplow and it never seems to make it to your street. At least not until that beautiful dusting of snow has turned into compact ice. What you really need is to escape into a wonderful romance novel.
I have just the sunny destination for you—THE SPY WHO LEFT ME, a spylicious romance set in tropical Hawaii. Come disappear into another world with Ty and Treflee as they fall in love again, all while not blowing Ty's cover as one of the U.S.'s top secret agents.
You don't have to blow your cover, or your cool, either, as you escape into a romance this holiday season. You can be as covert as my characters. Here are some of my tips for fitting in your completely-necessary-to-maintain-your-sanity romance reading:
Approach your reading as a sort of grownup Advent calendar treat—one chapter a day.  Hey, it's less fattening than chocolate. THE SPY WHO LEFT ME, for example, is a convenient twenty-two chapters plus a stinger chapter. You don't have time to read on Christmas Eve anyway. Or do you?
Hide your romance novel behind your cookbook and read a page or two as your cookies bake. Or load it up on your e-reader and pretend you're checking your recipes. Who will know?
Head to the attic or garage to look for that misplaced box of ornaments and spend a few precious minutes with your romance novel.
Hold a holiday romance novel exchange instead of a cookie exchange. Spend the time you would have spent baking cookies, reading.
Have a White Elephant romance novel exchange with your book club or friends. Make a date in January to discuss the books you've read.
If anyone calls you out for reading, tell them you're reducing your stress and maintaining your holiday sanity. You'll be back playing holiday elf in a minute with a smile on your face.
Merry Christmas! Happy Hanukkah! Happy Kwanzaa! Happy Holidays!
Tell us what you're doing for the holidays in regards to reading and one commenter will win THE SPY WHO LEFT ME
To comment on Gina Robinson's blog please click here.