1–What is the title of your latest release?
TO CATCH A THIEF (Counterfeit Capers #3)
2–What is it about?
Third book in the series sees things heat up for the team as the FBI is investigating the forgeries being discovered. Mia, the mastermind behind targeting rich men, gets involved with the FBI agent trying to piece together what's going on among Chicago's elite.
3–What do you love about the setting of your book? 
Chicago is my hometown, so I love bringing pieces of it to my work.
4–How did your heroine surprise you? 
Since this is the third book, Mia has been percolating in my head for a long time. In the first two books, she is seen by everyone as an ice queen. But she surprised me by being far more vulnerable than I expected. She's also fiercely loyal to a group of criminals that she never wanted to like.
5–Why will readers love your hero? 
Logan Ford is down-to-earth and charming. He cares about his diverse family and wants to help Mia to keep her safe.
6–What was one of your biggest challenges while writing this book (spoiler-free, of course!)? 
One of my biggest hurdles was making Mia likable enough for readers without losing who she is. Also, coming up with new heists and different things to go wrong is always a challenge.
7–Do you look forward to or do you dread the revision process? 
I despise revisions. I love drafting when I can just write whatever I want and it doesn't matter if it even makes sense.
8–What's your favorite snack to have on hand while writing? 
I don't usually eat while I write, but there's always chocolate on my desk. And a Diet Coke. Always Diet Coke.
9–Where would you go for an ideal writer's retreat? 
That's tough. Maybe the beach? I love the beach. But I don't know that I'd get any writing done. For me, the beach is time to sit and read. I think for me, the ideal writer's retreat isn't so much about the where, but the who. Having people around me who understand the process and can brainstorm and talk writing and publishing.
10–What's the best piece of writing advice you've received? 
Trust your process. We all think if we could just do XYZ like someone else, everything will be easier. It rarely is because what works for someone else might not work for you. Find your process, what works for you, and trust it to get you to the finish line.
11–Who is the fictional character you want to hang out with the most? (anyone in literature!)
I would love to hang out with Eve Dallas from the In Death series. She's smart and snarky and so damn good at her job.
12–What's one of your earliest book memories? 
I got The Little Engine That Could as a Christmas gift. It was a big, oversized book and I loved it. I read it to my little brother all the time.
13–If you had to write in a different genre, what would it be and why? 
Mystery or thriller. It was through those genres that I found romantic suspense, which led me to romance.
14–What song will automatically put you in a good mood? 
I listen to music all the time, but I'm not sure there's one song that will immediately put me in a good mood. I have all-time favorites like anyone else, but I'd be hard-pressed to choose one that would put me in a good mood every time.
15–What is your favorite way to practice self-care?
I relax in front of the TV with a good show to binge (Leverage: Redemption, anyone?), a huge bowl of popcorn, and an ice-cold Diet Coke.
16–What can you eat and never get sick of? 
Pizza. We eat a lot of pizza in my house.
17–Will you share a favorite, recent-ish book you recommend? 
I have two! I'm catching up on Molly O'Keefe's BROKEN HEARTS (second book in a trilogy) before UNTAMED comes out in a couple of weeks. This is one of her M. O'Keefe books so it's dark and twisty and emotionally hard, but so, so good.
On the other end of the spectrum, Melonie Johnson's TOO GOOD TO BE REAL is light, fun romcom goodness.
18–Do you have any hobbies? 
Outside of reading? Not really. I read a lot. I watch more TV than I should. I bake. I don't consider that a hobby really. It's a stress reliever for me.
19–Are you an early bird or a night owl?
I'm a natural night owl, but having kids turned me into a reluctant early bird.
20–What can readers expect from you next? 
Right now, I'm working on a Christmas novella for the Counterfeit Capers series, and under my real name, Shannyn Schroeder, I hope to launch a new contemporary romance series later this year. I hope to launch The Doyles to add to my other series of big, Irish-American families in Chicago. It takes place in the same neighborhood as The O'Learys and For Your Love series.
Counterfeit Capers #3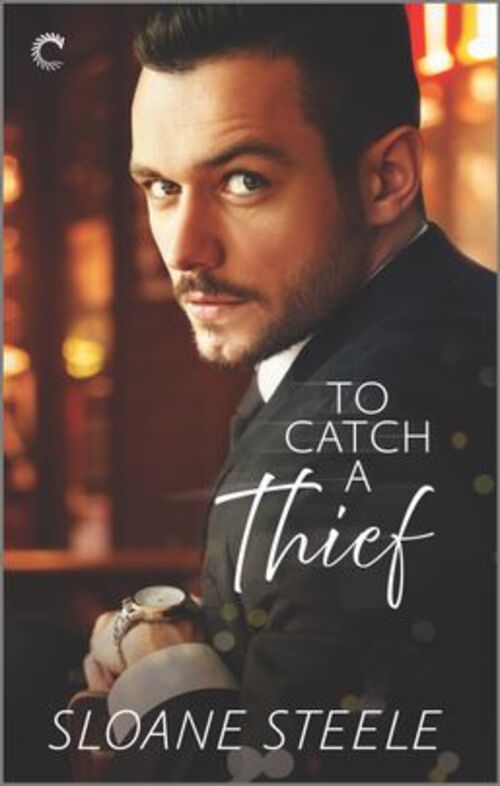 "A charming, action-packed heist." —Publishers Weekly on It Takes a Thief
Don't miss the thrilling conclusion to Sloane Steele's high-stakes romantic heist series, Counterfeit Capers!
It was the perfect plan…until he interfered.
There's nothing Mia Benson wants more than to right her father's wrongs.
She's crafted the perfect plan—a Robin Hood scheme to get revenge while returning millions to innocent people. Five years of careful work and finally, it's Go Time.
Only one thing stands in her way: a grumpy FBI agent doing a shoddy job of posing as an insurance investigator. Seducing Logan Ford, with his sexy grin, gorgeous body and irresistible charm, isn't exactly a hardship.
In fact, keeping him distracted and away from her team becomes a personal pleasure.
But it's impossible to hide behind a tangled web of lies and half-truths forever. Mia never counted on fallingfor Logan. And when he starts to put the pieces together, revealing her true feelings might be the most dangerous move of all.
Counterfeit Capers
Book 1: It Takes a Thief
Book 2: Between Two Thieves
Book 3: To Catch a Thief
Romance Contemporary [Carina Press, On Sale: August 3, 2021, e-Book, ISBN: 9780369703132 / eISBN: 9780369703132]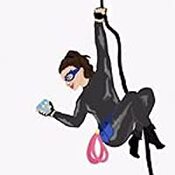 Sloane Steele is the pen name for contemporary romance author Shannyn Schroeder. Shannyn is a part-time English teacher, part-time curriculum editor, and full-time mom, even though her kids are pretty self-sufficient teens. In her down time, she bakes cookies, reads romance, and watches far too much TV. She's a sucker for a good heist and even more, loves a team who can pull one-off.