From around the side of the next vehicle, a white truck, stepped a figure dressed in jeans, a black T-shirt—and a ski mask.
Ava gasped and stumbled back, letting her purse fall to the ground as he lifted his hand. She kicked out, her foot slamming against his forearm. The object in his gloved fist clattered to the ground. A yell escaped him, and he lunged.
"Ava!"
Ava heard her name as she dodged her attacker's attempt to grab her. She lashed out with the heel of her palm and caught the attacker's chin beneath the mask. He roared his displeasure and staggered back. Ava spun to run, but a hand closed over her wrist, jerking her off-balance.
She hit the ground hard on her back, the breath whooshing from her lungs. She lay stunned, while her mind screamed at her to move. He loomed over her, wrapped a hand around the material of her shirt at the base of her throat, and drew back a fist. Fear wanted to smother her, but anger slid past the initial shock, even as pounding footsteps grabbed her attention.
"Hey! Let her go! Get away from her!"
Her attacker halted, released his hold, and whirled to run. Ava lurched forward, snagged his pants leg, and yanked. He went down on his right shoulder and rolled. When he came up, he held a knife in his right hand. She scrambled to her feet, lifted her hands, and bent her knees into a defensive fighting position, determined not to let him get away, while equally resolved not to get hurt.
Then he was on the ground with Caden on top of him. Panting, Ava ran toward the duo. A glint of metal flashed in the parking lot light.
"Knife! Caden, duck!"
Caden dropped as though they'd practiced the move a hundred times. The knife went over his head. She hollered again and kicked out, catching the man's wrist and sending the weapon spinning through the air. It hit the side of a car, then bounced off the asphalt.
The man screamed, swung a fist, and caught Caden in the temple. Caden reared back and crashed to the asphalt, giving the attacker time to roll to his feet. He fled, racing across the parking lot, dodging vehicles. Caden lunged to his feet and shot after him, then pulled up short, spun, and raced back to Ava. Still stunned, she watched the running man hop the wrought iron fence and disappear from sight.
Caden jogged toward her, one hand rubbing his temple. He stopped in front of her, eyes narrowed in concern. "Are you okay?"
"Yes." She dragged in a ragged breath. "I think so. You?"
"Yeah. Just going to have a headache."
She frowned. "You could have caught him."
"As much as it pains me to admit it, there was no way. He was too fast. Really fast. Like track-star fast." He paused. "And I didn't want to leave you alone, just in case."
Which meant he probably could have caught him if he hadn't been worried about her. "In case he managed to double back?"
"Or had an accomplice." He pulled out his phone and called it in while she caught her breath. "Officers are on the way." He bent down and picked up her purse.
She took it from him. "Thanks."
"You just saved my life, Ava. I didn't see the knife."'
"And you saved me from being hauled off by him. We're even."
His left brow rose. "I don't know. You seemed to be doing okay defending yourself." Something flickered in his gaze. Surprise that she could defend herself? Probably. "What was that all about?" he asked.
"I have no idea. He never said a word, just tried to grab me." A shudder went through her and he placed a hand on her upper arm. "Any kidnappers on the loose in this city right now?"
"Not that I can think of."
That meant there weren't. Caden remembered everything.
"That was some serious fighting you did," he said.
She gave a low laugh. "I wasn't going with him. Not alive anyway."
(c) Lynette Eason, Revell, a division of Baker Publishing Group, 2021. Used by permission.
Danger Never Sleeps #4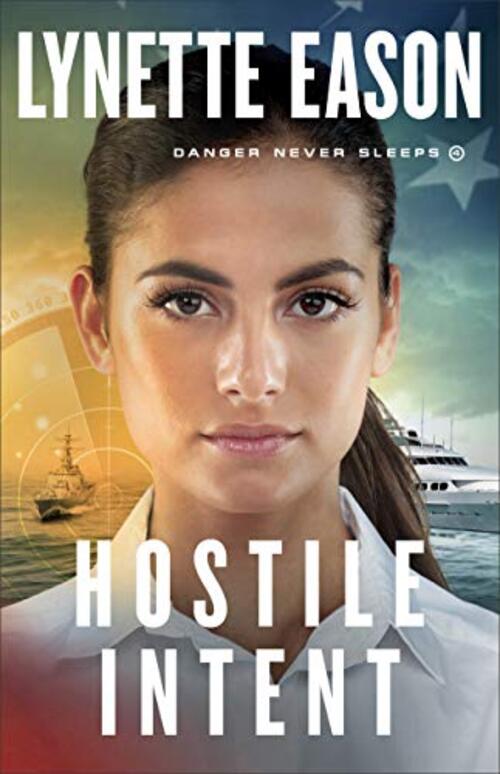 Ava Jackson entered the military shortly after high school, but her mother's illness has forced her to request an early discharge. She already lost her father while deployed, and there's no way she's going to let her mother die alone. But after a visit to the nursing facility where her mother lives, Ava is attacked walking back to her car. Fortunately, FBI Special Agent Caden Denning arrives in time to help fight off her attacker.
Caden reveals to Ava that she may hold the key to the murders of three families, and he needs her help before anyone else is harmed. The hits show a pattern, and clearly the killer has an agenda. But if Caden and Ava can't discover what it is, Ava may be next on the hit list.
Bestselling author Lynette Eason concludes her latest suspense-filled series with a bang as secrets are revealed and the guilty are brought to justice.
Christian | Romance Suspense [Revell, On Sale: August 3, 2021, Paperback / e-Book, ISBN: 9780800729370 / eISBN: 9781493430369]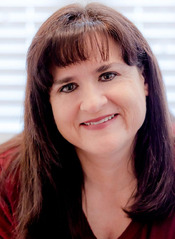 Lynette Eason is the bestselling author of Oath of Honor, as well as the Women of Justice series, the Deadly Reunions series, the Hidden Identity series, and the Elite Guardians series. She is the winner of two ACFW Carol Awards, the Selah Award, and the Inspirational Reader's Choice Award. She has a master's degree in education from Converse College and lives in South Carolina.