Ready for a sneak peek at the upcoming book from Rachel Blaufeld?
Well, here's a glimpse at the cover …
…and the back cover as well!
So be sure to add DOLCE to your GoodReads Shelf or just go ahead and pre-order today!
Giveaway
What do you think about the cover of DOLCE? FIVE lucky commenters will win their choice from Rachel's current collection!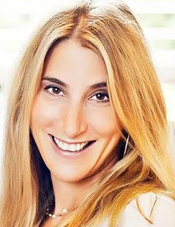 The Unofficial 411: First and foremost, I consider myself a reader. With my nose forever stuck in a book and most recently, my iPad, I always wanted to write! Now I do, and the best part is connecting with readers and chatting. I wish there were more hours in the day for this—
Officially: Rachel Blaufeld is a bestselling Coming of Age, Romantic Suspense, and Sports Romance author. A recent poll of her readers described her as insightful, generous, articulate, and spunky. Originally a social worker, Rachel creates broken yet redeeming characters. She's been known to turn up the angst like cranking up the heat in the dead of winter.
Turning her focus on her sometimes wild-and-crazy creative side, it only took Rachel two decades to do exactly what she wanted to do—write a fiction novel. Now she spends way too many hours in local coffee shops downing muffins while she plots her ideas. Her tales may all come with a side of angst and naughtiness, but end lusciously.
Blaufeld, also an entrepreneur/blogger, is fearless about sharing her opinion. She captured the ears of stay-at-home and working moms on her blog, BacknGrooveMom,chronicling her adventures in parenting tweens and inventing a product, often at the same time. She has also blogged for The Huffington Post and Modern Mom.
Most recently, her insights can be found in USA TODAY, where she shares conversations at "In Bed with a Romance Author" and reading recommendations over at "Happy Ever After."
Rachel lives around the corner from her childhood home in Pennsylvania with her family and two beagles. Her obsessions include running, coffee, basketball, icing-filled doughnuts, antiheroes, and mighty fine epilogues.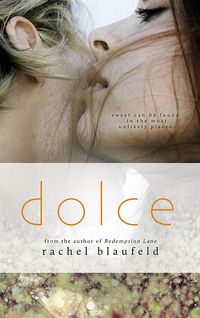 Sweet can be found in the most unlikely places…
Coed antics.
Chaos.
Angst-ridden twists in fate.
Caterina is an intern. Sonny is her shock-jock boss. And Blane is a good-hearted baller . . . except when he steps on the court. Between on-air dares, an evil feminist professor, a straight-shooter of a coach, and rumors from the league surrounding Steele, these three are destined to screw it all up.
Rather than a love triangle, this is a friends-to-lovers story where the disc jockey acts as the catalyst,
and a basketball player finds his life transformed when center court intersects with love.