#RomanceWednesday – book club choices
Reject his marriage proposal
Nathaniel Sherringham has returned to Hawcombe Prior a changed man. Gone is the reckless rake who went out on a limb to propose to Diana Makepiece three years ago. Now Nate's mysterious new wealth has the town's rumor mill spinning. To stir things up (and get Diana's attention), Nate boldly announces his plans to marry "any suitable girl" under the age of 25.
Run away
Diana, now 27 and still single, is acutely aware of Nate's return. When her mother suggests a trip to visit a cousin in Bath, Diana leaps at the chance to escape the heartbreak and regret she can't help but feel in Nate's presence…and avoid his irritating charade to find a bride.
But for Nate, Diana has always been the one. He might just have to follow her to
Bath and once again lay his heart on the line to win her attention-and her heart.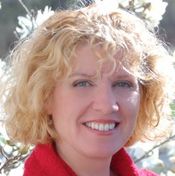 Jayne Fresina sprouted up in England, the youngest in a family of four daughters. Entertained by her father's colorful tales of growing up in the countryside, and surrounded by opinionated sisters—all with far more exciting lives than hers—she's always had inspirations for her beleaguered heroes and unstoppable heroines.
The Fresh Pick is chosen by a group of readers and is never a purchased advertisement or promotion. We've picked this book because it appeals to us and we like to share our diverse tastes in reading and hope you'll give it a try.