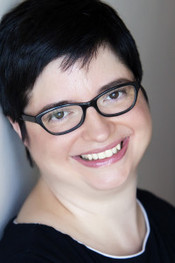 What is it about Italy? I've been lucky to have visited the nation of la dolce vita three times in my life-Rome, Florence, Milan, and Venice. Italian was also my minor in college. When I'm in Italy, I feel beautiful, both inside and out. Just being in Italy is food for the soul.
For these reasons, I chose Italy as one of the settings in my Davison & Allegra series, starting with Venice and Naples in BREATHLESS FOR HIM and Milan and Lake Como in DEVOTED TO HIM, as well as making my heroine, Allegra Orsini, of Italian heritage.
To me, all of Italy is romantic, so choosing the Top 5 Romantic Escapes in Italy proved to be quite the task, except for choosing the #1 destination. I should also state that I've only been to my #1 choice, and the rest are on my bucket list, though I imagine I'm there whenever I watch the movies that I mention for each to-die-for area (Capri, alas, has not been featured in any film as far I know).
1)    Venice-I first visited Italy as a junior in college when I did the Eurailpass trip college kids do with two of my friends. We arrived early in the morning on an overnight train from a drizzly, overcast Salzburg, and when we stepped out onto the sidewalk outside the station in Venice with the warm sun beaming down on us, I was in heaven. I don't know if it's the gondolas, the architecture, or those narrow alleys that practically beg for you to sneak into with a lover for a quick kiss and/or grope. As much as I love Paris, I have to say that Venice is the most romantic city in the world.  It is only Venice that made me vow to myself that I wouldn't return without the love of my life. Movie references: Moonraker (yes, a James Bond movie and the first one I ever saw when I was ten) and A Secret Affair based on the Barbara Taylor Bradford novel.
2)    Amalfi Coast-movie reference: Only You with Marisa Tomei and Robert Downey, Jr.
That azure water, the winding drive along the coast, those gorgeous homes on the hills. My dream is to stay at Il San Pietro di Positano, a luxurious hotel with gorgeous ocean views overlooking the Bay of Positano and has an elevator built inside the cliff that takes you right down to the beach from the lobby.
3)    Lake Como-movie reference: Ocean's Twelve with Clooney, Roberts, et al. I'm not surprised George Clooney bought a villa here because this area in northern Italy is gorgeous. It also boasts a long history of celebrities vacationing here, especially at the famed Hotel Bellagio. I imagine sailing on the lake in one of those vintage wood-paneled motorboats with the sun shining down on me or at night admiring the historic villas lit up from the outside, showing off their splendor.
4) Capri-the playground of the rich and famous. A short ferry or hydrofoil ride from Naples, this famous island has been referenced in works ranging from Debussy to John Singer Sargent. Graham Greene made Capri his home for many years. I once had the acquaintance of a woman who traveled to Capri every year to stay at the Grand Hotel Quisisana, and she would always return with the most exquisite custom-made sandals and luxurious silk scarves. Someday….
5) Tuscany/Umbria-movie reference: Under the Tuscan Sun and A Room with a View. I actually refer to A Room With a View in DEVOTED TO HIM when Davison and Allegra are watching it get together in his living room. They're watching my favorite scene when Lucy and George first kiss in a field in the Tuscan countryside that's sprinkled with red poppies. I couldn't think of a more appropriate place for a first kiss.