Editorial Manager Danielle Dresser had the chance to chat with Sophie Barnes about her latest book, THE INFAMOUS DUCHESS!
This is the fourth book in your Diamonds in the Rough series. For readers who may not know, can you tell us a little bit about this series, and the latest release, THE INFAMOUS DUCHESS? Sure. This story features Viola Cartwright, Duchess of Tremaine and Henry Lowell, heir to Viscount Armswell and eventually the Earl of Scranton. As the daughter of a physician, Viola has come from the working class and has risen swiftly through the ranks of Society by marrying the Duke of Tremaine. He was an ailing man who proposed marriage in order to pay a debt he owed her father, but most consider her a scheming money-grabbing opportunist who took advantage of the old duke. Determined to avoid those who judge her, Viola has dedicated herself to creating a hospital with free care for the poor. Here she works stalwartly with some of the best physician's London has to offer, including Henry's brother, Florian (The Illegitimate Duke). She is happy with the choices she has made and has no need for anything else, least of all a romantic attachment. For she knows what it's like to have her heart broken and this isn't something she's willing to endure ever again.
But when Henry gets shot in a duel and becomes her patient, Viola is irrevocably drawn to the irresistible rake. His flirtatious charm awakens a longing inside her that she was certain she'd buried a long time ago. Now, she must do her best to resist him or risk getting hurt all over again. A task that becomes increasingly difficult when she accepts Henry's help in her fight against Robert Cartwright, her late husband's son.
Recently returned to England after many years of absence, Robert intends to contest his father's will. Indeed, he will do everything in his power to crush Viola by revealing her deepest secrets. But when scandal threatens to destroy her completely, Henry's unwavering support will force her to question everything she knows about him and to ask herself if opening her heart to love might be a risk worth taking.
This is a story about learning to trust again, about having the courage to reach for a long-forgotten dream, and about realizing that it is easy to judge based on what we see, but that appearances may be deceiving. I loved writing this story. Henry is a wonderful hero; his willingness to prove himself, his determination to win Viola and his caring nature a swoon-worthy combination. And after everything Viola has been through, he is precisely the man she needs. I hope readers will agree 🙂
Viola Cartwright, the recently widowed wife of the Duke of Tremaine, is an interesting heroine – she has founded a hospital and works there. Tell us more about how you developed her. Viola appears for the first time in The Illegitimate Duke since this story features Florian Lowell, a physician in Viola's employ. In that story, I created St. Agatha's Hospital and since it would have been more likely for a man to own it and run it, I decided to do the unconventional and make that person a woman. This is something that I love about writing – crafting characters who don't conform to the expectations of the time in which they're living. I find that this makes them more exceptional and interesting because of the challenges forced upon them by circumstance.
In The Illegitimate Duke, I made Viola this 'behind the scenes' character because that seemed a well-balanced counterpart to Florian's more public involvement on behalf of the hospital. For that story I also wanted Juliette Matthews to do what she could to raise funds for the hospital and help Florian, and this was more easily accomplished by putting Viola in the background and making her someone who did not have the connections Juliette could bring to the table as the sister of a duke.
With this as the foundation, I started asking myself questions about Viola's past. How did she get to be in this position where she was able to accomplish so much and yet still be so removed from Society. She needed money and a scandal, both of which were linked to her marriage. But what about her husband? He was an old man so he must have been married before he made Viola his wife. And wouldn't there have been children from this marriage? Who stood to inherit from him when he died? And why would he choose to marry Viola, an untitled woman? By answering these questions, I delved deeper into Viola's backstory. During this process I came up with Robert, whose relationship to Viola was able to add increased drama to the story. He's also the reason behind her fears of attachment and her need for independence, both of which she must struggle to overcome in order to be with Henry.
I love a rakish hero, and Henry Lowell is wickedly charming, but he's not all that his reputation makes you believe. What makes him the perfect fit for Viola? Viola lives with this crippling fear of intimacy and emotional attachment that are rooted in a really bad experience from her past. Henry is perfect for her because he pays attention to her enough to realize that she needs time to adjust to the feelings developing between them. He's patient and considerate and never tries to push for more than she's ready to give. Instead, he lets her take the lead, giving her the power to choose how far she's willing to take their relationship. Meanwhile, he proves himself to be a loyal friend, supporting her and championing her without making the slightest demand. And this selfless consideration on his part – this proof of loyalty – helps Viola acknowledge that she can not only trust him but that she can also love him without getting hurt the way she once did.
Viola and Henry are both considered scandalous, but for very different reasons. How do their perceived reputations bring them together? As I've mentioned, Viola's scandal keeps her secluded from Society. This means that Henry doesn't meet her until he ends up at the hospital. But he's heard about her from his brother and through gossip, so he's intrigued and hopes to one day make her acquaintance. He just doesn't realize that the nurse taking care of him and the infamous Duchess of Tremaine are one and the same. Once he does, he's even more determined to win her. Not because of her title, but because he now knows she's available. But Henry's reputation has also preceded him and Viola isn't thrilled with the idea of socializing with a notorious rake. So while he does his best to charm her, she tries hard to resist him, creating this tug and pull that gradually draws them closer together.
What do you love about writing historical romance? I love the setting, the clothes, and the etiquette. Creating fictional worlds with grand estates and beautifully dressed characters inspires my imagination. And when these characters are forced to adhere to certain rules, helping them find ways to break these rules is just a lot of fun 🙂
I noticed you're very active on Goodreads! What are a few recent books you've read and loved? I just finished Not The Duke's Darling by Elizabeth Hoyt and cannot wait to read the next one. She's so good at writing dark, rough-around-the-edges heroes who are unconventional and different from the norm. And then there's Again The Magic by Lisa Kleypas which is just superb. The plot was wonderfully engaging and the characters incredibly well developed. I really loved that one.     
What do you have coming out next? My next release will be the second book in my self-published Crawfords series, where an innocent kiss causes spinster, Emily Howard, to flee London while Griffin Crawford gives chase. Neither wants marriage, though for very different reasons, but they also can't deny the attraction between them or the fondness they develop for each other as they become better acquainted. I'll be putting this story up for pre-order soon so I expect it to go on sale at the end of June. And then I've started work on my fifth Diamonds In The Rough novel. This will be Carlton Guthrie's story! I'm so excited by this because he's been something of a villain in the previous books and I've always wanted to write a villain turned hero story. Guthrie was one of the first characters I developed for Diamonds In The Rough and I've had great plans for him ever since. There's definitely more to him than meets the eye for he's not at all who he seems. If all goes well, I should be releasing this novel toward the end of the year.
Rapid Fire Random Questions
Coffee or tea: Both – coffee in the morning and tea in the evening
Favorite book to re-read: Romancing Mr. Bridgerton by Julia Quinn
Beach or mountains: Beach with mountains in the background
When you were younger, what did you want to be when you grew up?: A costume designer
Dream vacation: Rome
Aside from reading and writing, what are your hobbies?: Drawing, journaling, cooking, and gardening
Five people you'd invite to your book club (still kickin', dearly departed, fictional characters, cartoons… the options are limitless!): The Little Prince, Jane Austen, Valerie Bowman, Julia Quinn, and Chris Hemsworth 😉
Favorite movie: That's an impossible choice. I'll say The Age of Adaline since I really loved that movie.
You have a totally free afternoon – no deadlines, no obligations, no Twitter notifications!  What do you do?: Read outside on the deck (presuming it's warm), go for a swim with my kids, and play board games.
Diamonds in the Rough – Barnes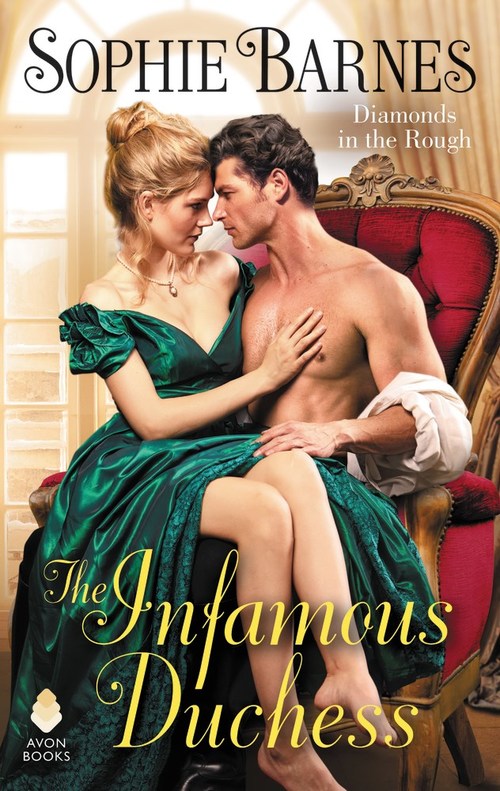 A woman with a shocking past…
Branded a money-hungry con artist for marrying the elderly
Duke of Tremaine days before his death, Viola Cartwright has
found refuge in her work at St. Agatha's Hospital. No one
must know the painful reason behind her marriage. She steers
clear of attachments—until Henry Lowell, heir to the
Viscount Armswell, lands on her operating table after a
duel. Charming and wickedly handsome, Lowell is one of
London's most inveterate scoundrels. Yet he may not be all
that he appears.
And the man who can promise a future filled with
love…
Posing as an unrepentant rake has helped Lowell avoid women
pursuing him only for his title. But now that duty has
finally called on him to marry, he finds himself entranced
by the mysterious, independent-minded Viola. Then her late
husband's son returns from overseas, contesting Viola's
inheritance. Lowell longs to help her and sets out to
convince Viola that a strategic union may be the best way to
save all she holds dear. But can he also persuade her to
take a chance on love…?
Romance Historical [Avon, On Sale: March 26, 2019, Mass Market Paperback / e-Book, ISBN: 9780062849748 / eISBN: 9780062849755]

If the romance doesn't take your breath away, the suspense will!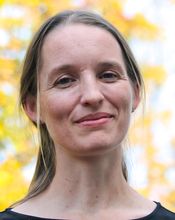 Born in Denmark, Sophie Barnes has spent her youth traveling with her parents to wonderful places all around the world. She's lived in five different countries, on three different continents, and she speaks Danish, English, French, Spanish, and Romanian.
She has studied design in Paris and New York, and has a bachelor's degree from Parson's School of Design, but most impressive of all: She's been married to the same man three times, in three different countries, and in three different dresses.
While living in Africa, Sophie Barnes turned to her lifelong passion: writing. When she's not busy dreaming up her next romance novel, Sophie enjoys spending time with her family, swimming, cooking, gardening, watching romantic comedies, and, of course, reading. She currently lives on the East Coast.