Welcome to Fresh Fiction, Sophie! Please tell us a little bit about yourself and new book, PERFECT LITTLE CHILDREN? 
I've been writing psychological thrillers since 2006. This includes my Culver Valley police series and several standalone thrillers – Perfect Little Children is one of those. It's about an ordinary woman, Beth, whose life takes a sudden, sinister turn when she witnesses a totally baffling scene involving her one-time friend, Flora. It's been 12 years since their friendship ended. Then one day, unexpectedly, Beth sees Flora with her children, Thomas and Emily, who were five and three years old when Beth last knew them. Inexplicably, the children appear not to have aged at all. They are no taller, no older, and they're even wearing the exact same clothes that Beth last saw them wearing. Why haven't they grown? Beth, fearing something dangerous and terrible is going on, sets out to investigate…
Beth painfully parted ways with her best friend Flora twelve years ago, but when she's in Flora's neighborhood, she can't help but drive by Flora's house, which leads to a whole host of other strange things. What inspired this setup? 
It was inspired by a real-life situation I found myself in! Like Beth, I'd had a friend with whom I'd lost touch for several years and one day, taking my son to his football match, I realised that we were in the neighbourhood of the house I'd heard she'd moved to. I was curious about her – we'd been really close once – and so I couldn't resist going to take a look at her new place. While I was in my car, parked outside her house, she arrived home and got out of her car. It was really weird to see her – so much older than I'd last seen her, but the same person. It was as if the past and present had collided and got all mixed up, and it gave me a really uneasy feeling. Then out of this peculiar feeling came the thought, 'What if her children get out of the car and they've not aged at all? What if they were still 5 and 3 years old?' My next thought was, 'That'd make a brilliant hook for a novel!' My favourite sorts of mysteries are those which seem so bizarre and impossible that they can't possibly ever be solved. It makes the solution all the more satisfying when you get there.
Beth is, in a word, relentless when it comes to figuring out the mystery surrounding her ex-friend's still-young children, twelve years later.  What are some of your favorite things about Beth? Some of the more frustrating traits you found in her? 
There's nothing I don't love about Beth! She does exactly what I would do if I found myself in her situation. As you say, she is absolutely relentless and that's because she truly believes that Flora and her children are at risk. It would be much easier for her to believe that everything's okay, that she's being paranoid or that it's not her business, but she refuses to. This mystery needed a protagonist like Beth; it'd be far too daunting for someone less determined.
I loved the character of Zannah, Beth's teen daughter who becomes her partner while trying to discover what is going on with Flora. What did you find interesting while exploring this mother-daughter relationship under these unusual circumstances?
Zannah is totally based on my daughter with whom I would love to solve a mystery – and writing is partly wish-fulfilment! I think teenagers are brilliant and can teach us so much, partly because they see the world in a completely different way to adults; they're not as rigid, bound by convention or submissive, and they have a strong sense of justice, usually. Parents often relate to their teenage children in a boring parental way – it's all rules and jobs and making them do 'the right thing', but parents and their teens can also be allies and have adventures – which me and my daughter sometimes do, but not yet quite so dramatically as Beth and Zannah!
As outlandish (and I mean this in the BEST way!) and thrilling as the mystery is, at the core of this story is a woman concerned about what is really going on with her former friend. Female friendships are so important – do you have any close friends you'd like to give a shout out? 
I have loads of close friends whom I adore, but not sure they'd want their names listed here. They know who they are – they're the people I don't avoid having lunch/dinner with!
In addition to being a fabulous mystery author, you also host a podcast: How to Hold a Grudge. Tell us about your journey into podcasting and recommend a few of your favorite episodes, or episodes you recommend for new listeners to start with! 
I've been an avid podcast addict for a few years, I love self-help, and there are some fantastically helpful podcasts out there – Brooke Castillo's brilliant The Life-Coach School is my favourite. My How to Hold a Grudge podcast came about because I found, after my book of the same name had been published, that I still had so much to say on the subject, and I thought, why no turn all this extra research/content into a podcast instead of a  book, since I listen to podcasts all the time?' You can find my How to Hold a Grudge podcast on iTunes, or by searching wherever you get your podcasts. I guess it makes sense to start at the beginning of series 1 where I explain my theory about grudges, but some of my favourite episodes have been in the latest episodes of series 3, where we delve deeper into various grudgeworthy scenarios: spouses, schools, friends. And the final episode of series 3 is all about grudges in the work of Agatha Christie – so perfect for crime fiction fans!
What can readers expect from you next?     
The fourth novel in my Agatha Christie's Poirot continuation series will be out in August this year. It's called The Killings at Kingfisher Hill and involves a high-stakes situation for Poirot as he tries to solve a impenetrable puzzle to prevent a miscarriage of justice.
Rapid Fire Random Questions
Cats or dogs: Dogs, a million percent
Book you recommend the most: Bartleby the Scrivener by Herman Melville
Favorite smell: Aqua de Como perfume from the Grand Hotel Tremezzo in Italy
Ketchup or mustard: Mustard
You've been invited to a costume party – what do you dress up as?: I only agree to go if I don't have to dress up. My normal clothes, or count me out!
What fictional city/location would you visit? I'd love to visit Brigadoon – from the musical!
Favorite childhood movie: The Sound of Music
How do you practice self-care?: Swimming, regular deep-tissue massage, five-star hotels whenever possible.
Breakfast or dinner?: Dinner

You have a totally free afternoon – no deadlines, no obligations, no Twitter notifications!  What do you do?: Go for a swim followed by an aromatherapy hot stones massage.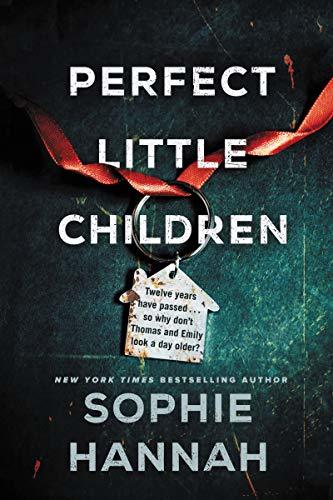 The New York Times bestselling author of The Monogram Murders and Woman with a Secret returns with a sharp, captivating, and expertly plotted tale of psychological suspense.
All Beth has to do is drive her son to his soccer game, watch him play, and then return home. Just because she knows her ex-best friend lives near the field, that doesn't mean she has to drive past her house and try to catch a glimpse of her.
Why would Beth do that and risk dredging up painful memories? She hasn't seen Flora for twelve years. She doesn't want to see her today—or ever again. But she can't resist. She parks outside the open gates of Newnham House, watches from across the road as Flora arrives and calls to her children Thomas and Emily to get out of the car.
Except . . . There's something terribly wrong. Flora looks the same, only older. Twelve years ago, Thomas and Emily were five and three years old. Today, they look precisely as they did then. They are Thomas and Emily without a doubt, but they haven't changed at all. They are no taller, no older. Why haven't they grown? How is it possible that they haven't grown up?
Suspense Psychological [William Morrow, On Sale: February 4, 2020, Hardcover / e-Book, ISBN: 9780062978202 / eISBN: 9780062978226]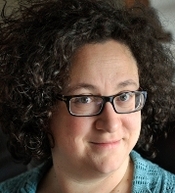 Sophie Hannah is an award-winning poet and the internationally bestselling writer of 10 psychological crime thrillers, including Kind of Cruel, The Orphan Choir and The Telling Error. Her books have been published in 27 countries. In 2004, Hannah won first prize in the Daphne Du Maurier Festival Short Story Competition for her suspense story The Octopus Nest, which was published in her debut short-story collection, The Fantastic Book of Everybody's Secrets. From 1997 to 1999, she was Fellow Commoner in Creative Arts at Trinity College, Cambridge, and between 1999 and 2001 she was a fellow of Wolfson College, Oxford. She is now a Fellow Commoner at Lucy Cavendish College. In addition, she was selected by the Agatha Christie estate to write the continuing adventures of Christie's beloved detective Hercule Poirot. She lives with her husband and children in Cambridge, England.