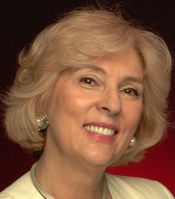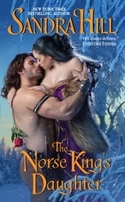 Do you ever get into a reading slump where, despite your teetering TBR pile, there's not a single book that seems to interest you? Do you ever panic when there's no "good" book waiting for you to read, or resume reading? Do you ever walk through a bookstore aisle and see nothing that calls to you? That's where I am at the present time.
I'm all caught up on my favorites: Mary Balogh, Beverly Lewis, Susan Elizabeth Phillips, Rachel Gibson, Karen Marie Moning, Loretta Chase, Charlaine Harris, Janet Evanovich, Lisa Kleypas, etc. This is when I turn to my HUGE pile of books, mostly used, that I buy at the annual AAUW book sale. With the price of books today, this is the way I try new authors. If I try one, or a dozen, and don't like them after fifty or so pages, I don't feel guilty passing them on to Goodwill. But if I do find gems, I then go out and buy the entire backlists. It's this way that I discovered Elizabeth Hoyt, Lisa Kleypas, Jillian Hunter, Julia London and others.
But there are other alternatives. I never thought I would be one of those people who go back and read old favorites, but I'm getting much joy in doing just that these days. In fact, on one writers' loop, that very subject is being discussed, except in that case they are talking about rereading classics by Georgette Heyer, Mary Stewart and some of the early gothic romance writers. I have found that many of my first loves…Jude Deveraux, Johanna Lindsey, and Kathleen Woodiwiss… hold up well over time. Even some of the older Harlequin Presents with the obnoxiously Alpha heroes make good reads.
And, of course, there are recommendations by other readers, whether friends or online sites. I discovered Sherry Thomas this way. Man, I wish she would write faster.
So, what do you do when you get in a slump? I hope you'll think about trying my latest book, THE NORSE KING'S DAUGHTER, if you haven't read my books before.
This is the last the Viking princess series (books are stand alone, but linked), and I guarantee laughter and sizzle. Please visit my website for more info.
As always, I wish you smiles in your reading.
Help Sandra celebrate this last of the Norse Princess books, she's offering prizes to TWO (2) winners: the first place winner: A collector's Norse Princess Barbie, still in original box. Second place winner will get three signed copies of the prequels to THE NORSE KING'S DAUGHTER. They are THE VIKING'S CAPTIVE (aka MY FAIR VIKING), VIKING IN LOVE, and THE VIKING TAKES A KNIGHT. Just leave an answer to her question, what do you do for a reading slump? and you'll be in the pool to win!
To comment on Sandra Hill's blog please click here.