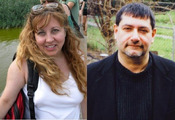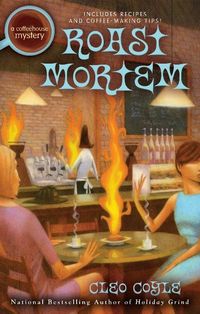 Murder with Recipes: the national bestselling author brews up a hot new culinary mystery…
Most of the world knows about the bravery of New York City's fire department on 9/11. For ROAST MORTEM, I wanted to go deeper. Almost every day I see these hunky, heroic guys in my Queens' neighborhood. So I decided to research how they work and live and layer this background into my new Coffeehouse Mystery.
At the start of ROAST MORTEM, an unknown arsonist begins torching cafés around the city. When firefighters come to the rescue of Clare Cosi, manager of the landmark Village Blend, she returns the favor by rescuing these fearless few from some seriously bad coffee. Then her new firemen friends begin to die in suspicious ways, and Clare finds reason to believe their deaths are connected to the serial arsonist.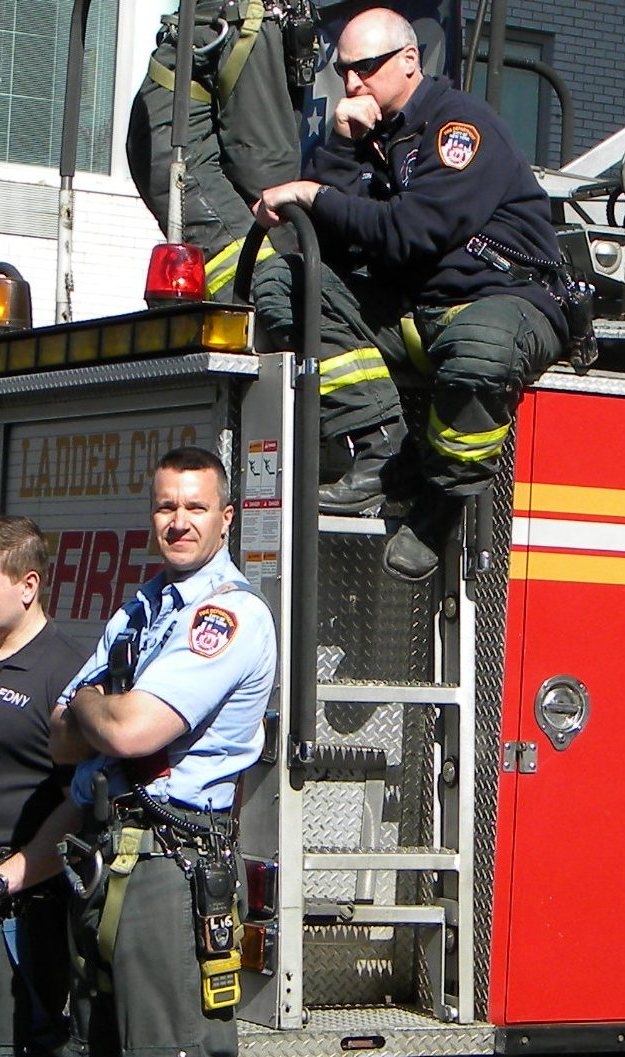 A single mom in her forties, Clare has a passion for cooking, coffee, and sleuthing. While tracking down this killer, she continually faces off with an overly-flirtatious fire captain who won't stop putting the moves on her. But she doubts his motives are pure. This strapping firefighter obviously has something to hide, and as Clare starts to dig deeper, someone threatens to extinguish her. Then her boyfriend—head of the NYPD's O.D. Squad—gets pulled into the fire of a false accusation, and Clare may be the only one who can put out the flames.
If you've never read a Coffeehouse Mystery, don't let that stop you from picking up ROAST MORTEM. It can easily be read as a stand-alone story. Wonderful reviews have come in for the book, and I'm happy to share that Barnes and Noble has selected it for front of store, front table placement for an entire month. So if you walk into a B&N, say hello to my little book on the front table.
Contest watch! On September 1, I'll be kicking off a hot $100.00 gift card contest for Fresh Fiction readers. In the meantime, stop by my website – where you can download free bonus recipes and sign up for other fun contests. Subscribers to my E-newsletter are given continuous entry in my weekly drawings for packages of my "coffee picks," latte cups, and other prizes. Just send an e-mail that says "Sign me up" to [email protected].
Read with joy,
~ Cleo
Visit Cleo Coyle
Watch the Coffeehouse Mystery Trailer
Read an excerpt from ROAST MORTEM
Sample ROAST MORTEM's recipes
4-1/2 Stars! "Fast pacing and clever dialogue…a fantastic mystery."
—Romantic Times
"No one combines a cozy atmosphere with a realistic crime novel any better than Cleo Coyle. . . . a winner."
—Lesa Holstine, award-winning contributing reviewer to Library Journal
"This is the best story to date in this thrilling series. Coyle incorporates a taste of the real-life bravery of the New York City Fire Department into her brilliantly fast-paced mystery….includes delicious mouth-watering recipes."
—Fresh Fiction
"Will keep you reading long into the night…"
—Romance Reviews Today