RT Gives Aching for Always 4 1/2 Stars! Enter to Win a Kate Spade Bag.
Vengeance has driven naval captain Hugh Hawksmoor from his eighteenth century ship to a gleaming future of skyscrapers and cell phones, but will it drive him out of the arms of the woman he loves?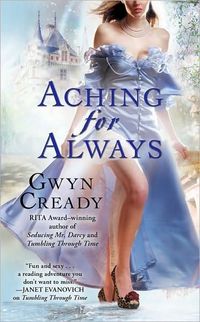 "Cready builds on her reputation for writing sensuous, romantic time-travel books. This delightful story is passionate, suspenseful, adventurous and highly entertaining. Readers will find themselves constantly smiling and wonder where the time went when they come to the end." — Romantic Times on Aching for Always, 4 1/2 stars
Message from RITA® Award-winning novelist and author of Aching for Always, Gwyn Cready:
I hope you love romance because Aching for Always (Pocket Books, $7.99, available in stores and online today) is the best I've ever written.
Here's the story:
Eighteenth century naval captain, Hugh Hawksmoor, is determined to avenge his brother's death. His quest takes him into the future, a world he doesn't know or understand. There he meets Joss O'Malley, a scrappy young woman determined to save the map-making company her mother founded. One map will change both of their lives. Hugh's deft touch and Old World charm stir Joss's senses like a storm at sea, but when Hugh lures Joss into a treacherous journey back through time, there's not a twenty-first-century trick that can save her–that is until she applies her instincts to a course she thought was set and discovers the high seas can hold some scandalous surprises.
Like Joss, the heroine of Aching for Always, I've always loved maps. I would pore over them as a child, wondering about places from the past and places I'd never visited. And as I got older, and began to travel, my enchantment with them grew. To me they are as close to magic as anything in this world can get, unlocking secrets to places both real and imaginary. Watch the Aching for Always trailer here.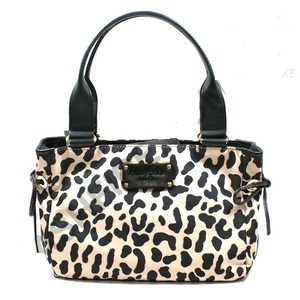 For a chance to win a Kate Spade leather and jacquard bag that echoes the print of the shoes on the cover of Aching for Always, click here. Hurry! The contest ends at midnight EST, October 5, 2010.
Best,
Gwyn Cready
Other books by Gwyn Cready
Flirting with Forever — Starred Review, Publishers Weekly; 4 1/2 Stars, Romantic Times
Seducing Mr. Darcy — RITA® Award winner, Best Paranormal Romance, 2009
Tumbling Through Time — "A joy," Publishers Weekly