Fake Wife Excerpt
"We're going to be married, Teagan. Don't you think it is your business to know what your future husband is doing, and where he is?"

She has a small carrot halfway to her mouth and freezes, looking up at me through her lashes at my words.

"We're . . . we're not . . . it's different for us."

"Is it?"

A blush heats her cheek, turns brighter than the peach-colored top she has on. And when she bends over, I see a hint of a matching colored bra.

Fucking hell. I want to tear her clothes off, throw her on the counter, and fuck her until she's screaming her head off, and she's casually chomping on fresh veggies.

Christ.

"Teagan," I say, my voice commanding. "Are you telling me you don't care what I do? Where I go? Who I'm with?"

I'm prodding. Bordering on turning into the asshole she's seen too many times, something truly uncharacteristic of me, but damn if I don't want a reaction from her. And I do. Her jaw clenches and her shoulders pull tight.

She bites a carrot, chewing it like it's hard as nails. "What do you want me to say?"

"I want you to ask me. I want you to be curious. That yeah, you want to know where I am when I'm not with you."

I want you to care about me.

The reality slams into me, making my chest burn. I do. I want her to give a shit about me for more than a monthly allowance and an easy couple of years to start her own business.

I want her to want me more.

"Okay. So what kind of work do you do out at Cannon Bluffs?"

"You know that bed in your room there?"

"Yeah."

"I built it. Started a company a couple years ago, been slowly refining the craft, growing local customers. Trying to expand it regionally."

She freezes, a soft look passes over her features, and her gaze moves to my living room before slowly coming back to me.

"You make . . . furniture?"

God. Why does her approval mean so damn much to me? And yet the fear of not getting it holds me back.

"Have to do something other than be a playboy trust fund baby."

"Don't do that," she says, shaking her head. "Don't talk about yourself like you have nothing to offer anyone. You've helped me, given me a place to stay when I needed it, and you have really good friends who care about you. Plus, Caitlin told me you helped her."

"It's easy to help people when you have money."

"Maybe." She steps forward, hesitant little steps, and a pink spreads from her cheeks down her neck. God she's pretty. If my plan was to find a normal girl to marry, I failed hugely. There's nothing normal about Teagan. Her hand presses against my chest, a barely there glimpse of a touch, and before she can pull back, I grip her hand and hold it against my chest.

"Teagan—"

"It might be easy to help people if you have more money than God, Corbin, but you also have to have a heart."

She's making me lose it. The feel of her hand sears my chest like a branding iron and I want that . . . to be branded by her. Perhaps if I hold her hand to me forever, I'll become the guy she thinks she sees.

A groan builds in my throat, the tension between us crackling, spreading, swirling around us, pulling us together, and I can't help myself.

She's all I have thought about for a week, all I've craved since I moved her in here.

I don't want to think about contracts and pretending. I want to truly see what we can have.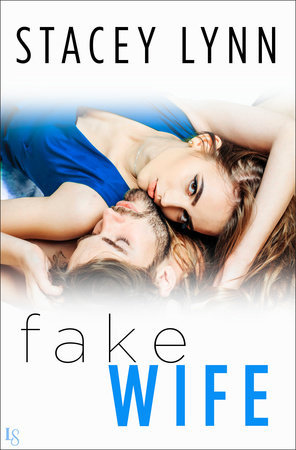 This marriage is strictly business . . . until the temptation gets way too real.
Corbin: I loved my grandma, but I don't need her money. All I care about is keeping the house—the only place that's ever felt like home. That, and screwing over my dad, who wants to turn the property into a mall. There's only one catch: To receive my inheritance, I have to get married within six months. Me, the guy who's never dated a girl for more than six minutes. Now I need to find a woman I can trust. So when I'm rear-ended by a Prius, I figure it's a sign that I'm supposed to meet gorgeous, down-to-earth Teagan Monroe.
Teagan: First I lose my job. Then I come home and find out—in the most graphic way possible . . . yeah, that way—that my boyfriend is a cheating jerk. And then I speed off and nearly kill Portland's sexiest bachelor. Corbin Lane should be pissed. Instead, he offers me more money than I've ever seen in my life to marry him and live together in a mansion for two years. No sex. No feelings. Just cash—enough to make all my dreams come true. Then we go and break all our rules . . . and I realize I'm falling in love with my fake fiancé.
Romance Contemporary [Loveswept, On Sale: January 9, 2018, e-Book, ISBN: 9781524797843 / eISBN: 9781524797843]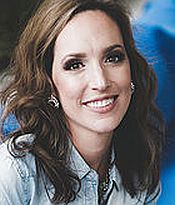 Stacey Lynn lives in the midwest with her husband and four young children. She can usually be found lost inside her own head, trying to bring her characters to life. When she's engaged in the real world, she's spending time with her family, drinking large amounts of coffee, and eating Skittles by the handful.